If it's got a pattern on it, it just might make a great gel printing tool! Oreos have plenty of pattern on them so I had to give it a try! Fair warning, cookies were harmed in the making of these prints, after all, once they get paint on them they aren't safe to eat.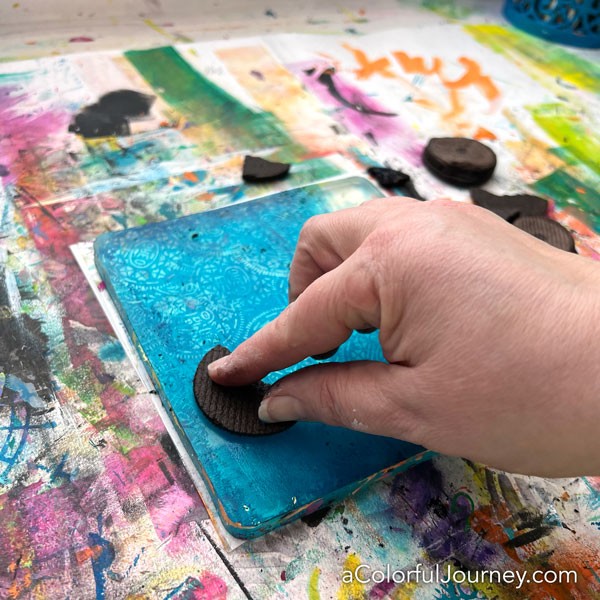 Using a cookie to gel print means you have the possibility of bonus textural effects – the occasional crumb.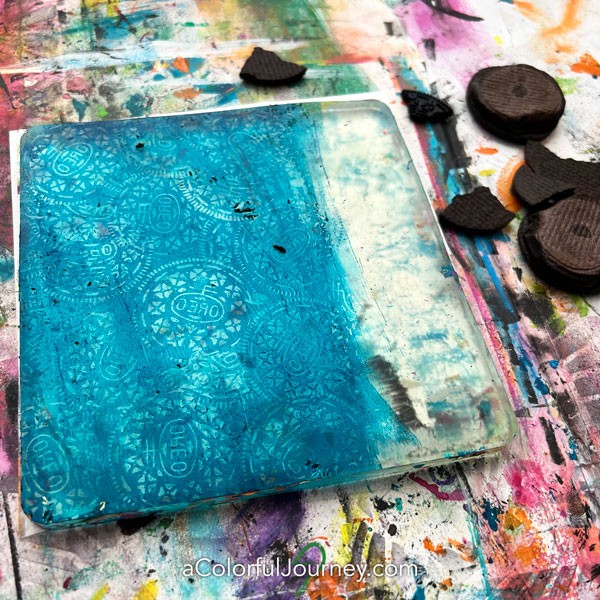 That's the way the cookie crumbles. I just didn't know my own strength and the cookie broke and that's a good thing! Why? Because it's an O.O.P.S., an Outstanding Opportunity Presenting Suddenly. Those broken bits make it easy to fill in an entire space, more easily that if they all were still round!
The pattern from the Oreo looks like a pattern on a bandana in some prints, in others it looks like manhole covers, and in others it has a boho kind of vibe.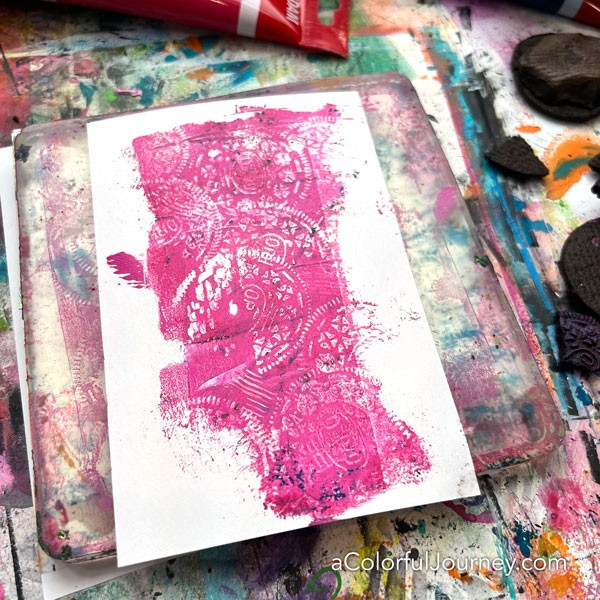 One color is fantastic but what if you want to add another color? In the video, I shared two quick ways to do that.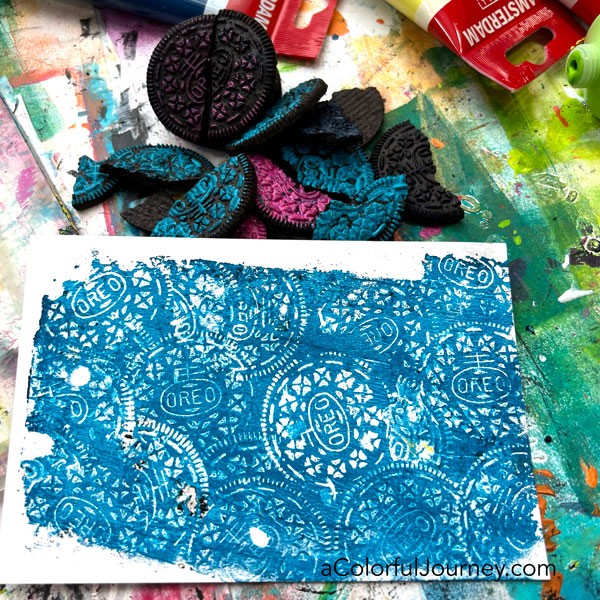 To create the green Oreo grunge look here a second color was added directly to the gel plate.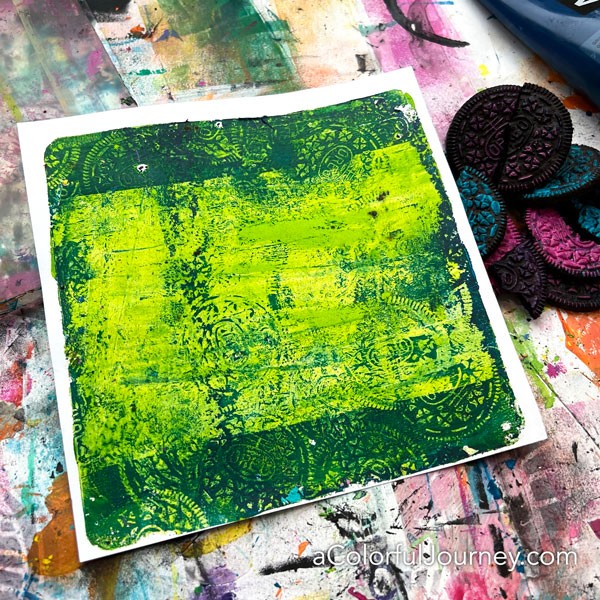 You can also add color to print after you've taken the pull. Here, I'm adding a second color using a paint brush.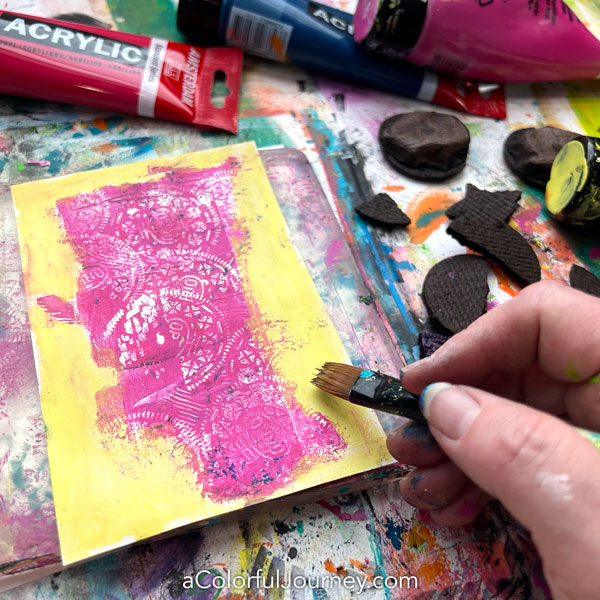 Which is better? One color, two colors on the plate, or color added after printing? That's a personal decision and it depends on the look you want.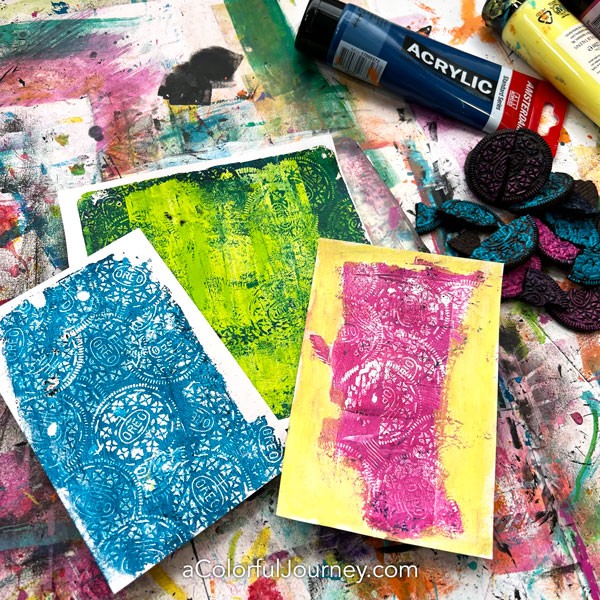 Oreos aren't the only thing you can do with a gel plate! There's a whole lot more and if you're ready to go deeper then check out my workshops.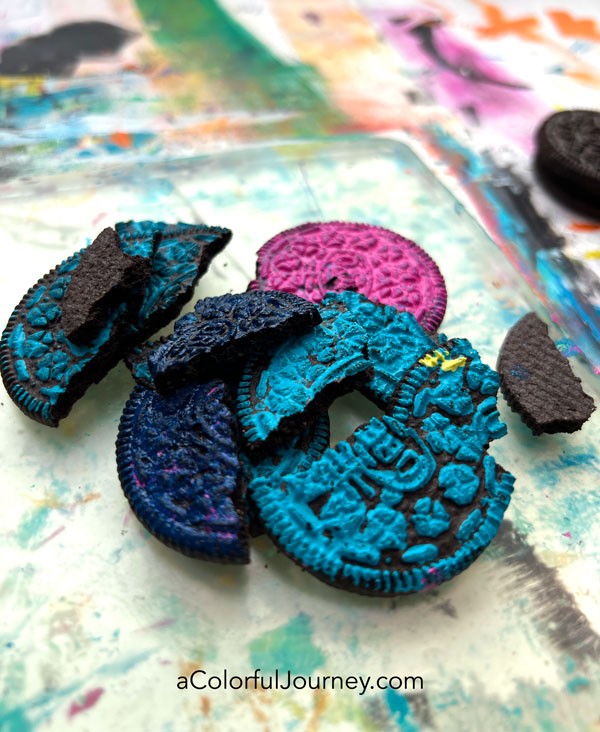 Here are the supplies used. Some of these links may be affiliate links which means I get a small percentage and it doesn't cost you anything extra! It doesn't cost you anything extra and you get a really good feeling knowing that you are helping keep the free tutorials coming!