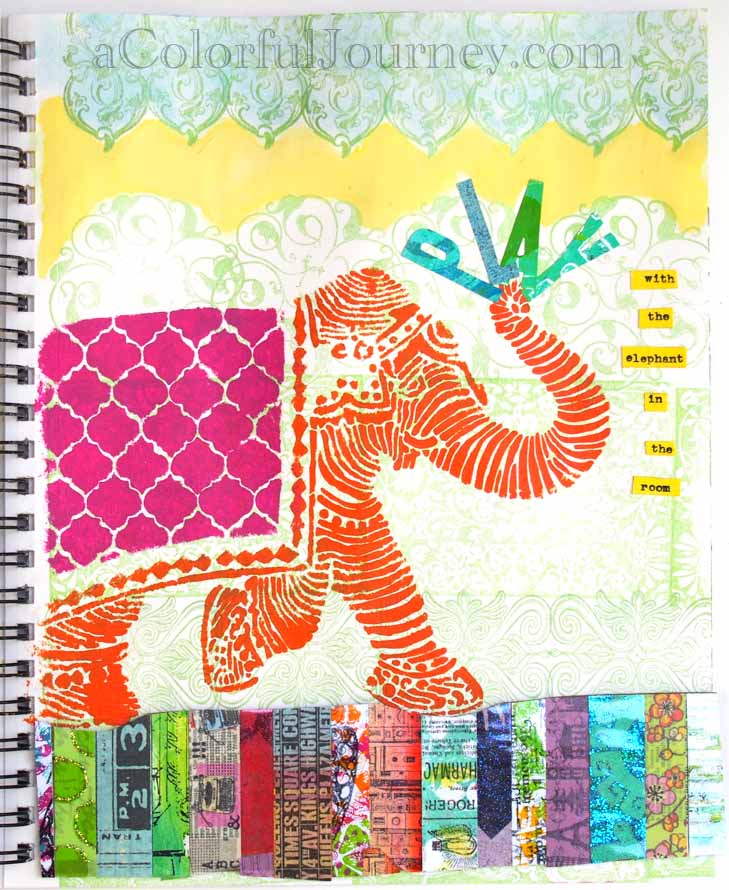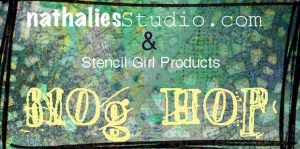 Nathalie Kalbach has outdone herself with her Elephant March stencil for StencilGirl Products!  I am in love with it for so many reasons.  All the texture in it, all the different patterns hidden in this beauty, and all the fun titles and quotes that go with an elephant!   Not to mention the memories I have of hugging  an elephant, riding an elephant as a little kid, and learning just how gentle and careful an elephant really is when eating a carrot from my hand.
You can watch Elephant Art Journal Page for Nathalie Kalbach's Stencil Hop on YouTube here.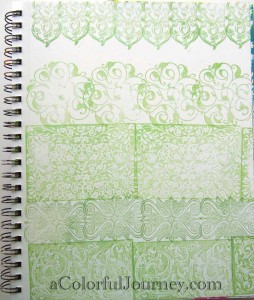 Random rubber stamping for a background.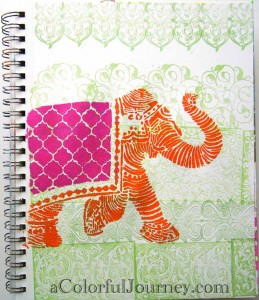 The elephant didn't fit on the journal I chose, Oops.  That wasn't the plan.  Turns out that I am thrilled I did this because that meant the elephant is partially off the page- making it look like she is walking right into my art journal.
She's welcome here any time!!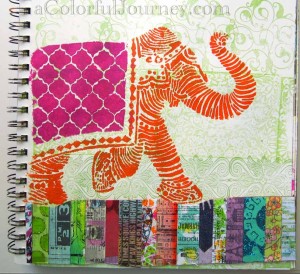 She's such a fun elephant with all her patterns and colors she just had to walk on a very colorful ground.
That striped cardboard- it was sitting on my counter and fit perfectly.  Another reason not to clean!
There's a video here so you can see how I made that cardboard using tape created with techniques from my Transform Your Tape workshop.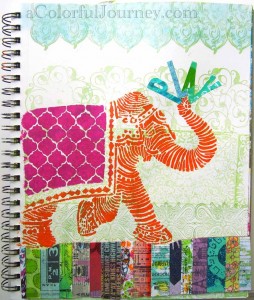 She of course, had to be holding play- she is very playful!  Those letters were made with Gelli prints  cut with Tim Holtz's Block Talk die from Sizzix.
That's PanPastels adding the soft blue at the top.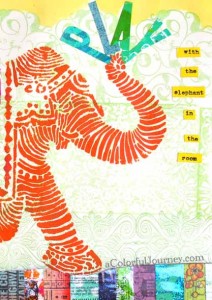 While looking at the play, the rest of it just popped into my head.
Play with the elephant in the room.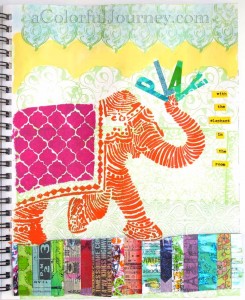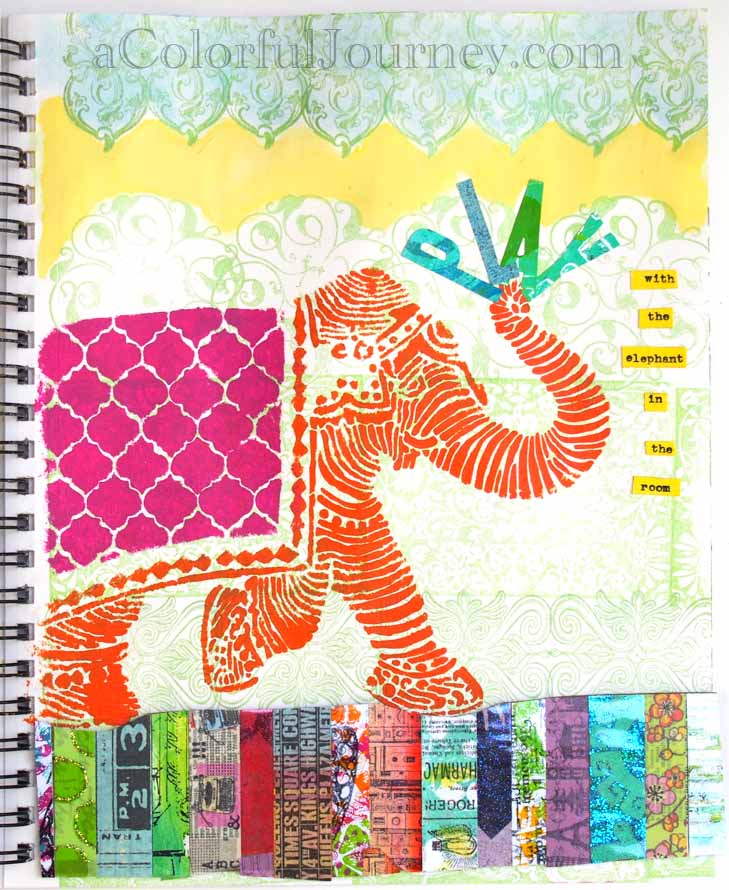 There just wasn't enough color yet…so I added a bit of yellow.  I just can't seem to leave much white space on page yet….it's that color addiction I have…
Thanks Nat for inviting me to play!  Be sure to stop by and check out all the other wonderful goodness created by these talented people!  And every blog in the hop you comment on gives you another chance to win Nat's Marching Elephant!!!  That gives you 5 chances to win!  She's randomly choosing a winner on September 18th at midnight EST.
And there is another giveaway going on too!  Stop over here for a chance to win a spot in my latest workshop, Transform Your Tape!
Carolyn Dube- You're here
Like this post? Love it if you'd share it!
Linking up to Art Journal Every Day and Creative Every Day!