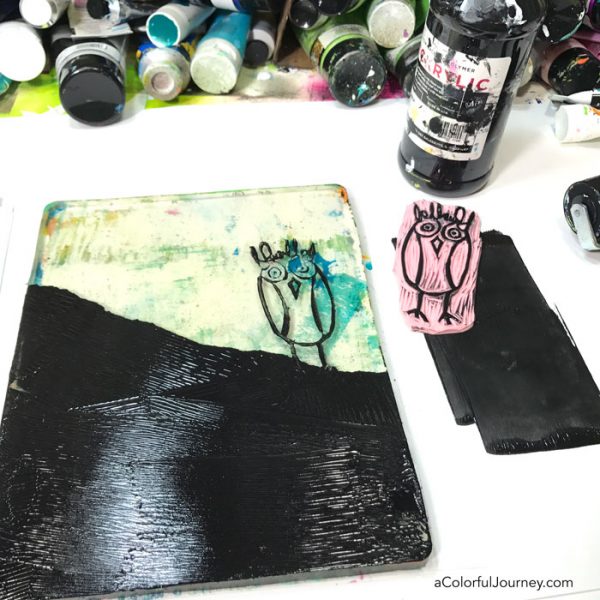 It slices, it dices…well not really, but the Gel Press plate did just about everything for this art journal page! It masked, it stamped, it added the title and of course, made the background.
Watch Stamping, stenciling and masking all on a gel plate on YouTube.
Using a gel print from my stack of papers for the background, I wanted to mask off a hill.  By simply ripping paper, I had the mask but I wanted it positioned somewhere specifically on the print.  That is when the gel plate showed how helpful it can be!
Once I had the paint for the hill on there, it was a breeze to ink up the hand carved owl stamp.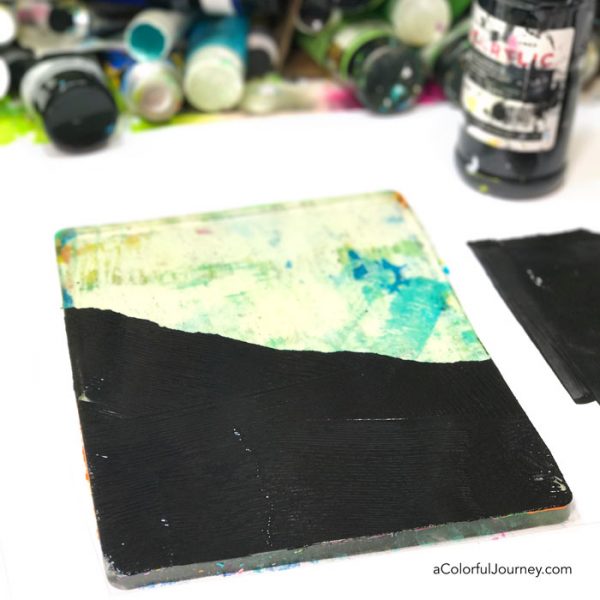 The intention was for this little owl to be standing straight up but instead he has a bit of tilt. OOPS! Outstanding Opportunity Presenting Suddenly!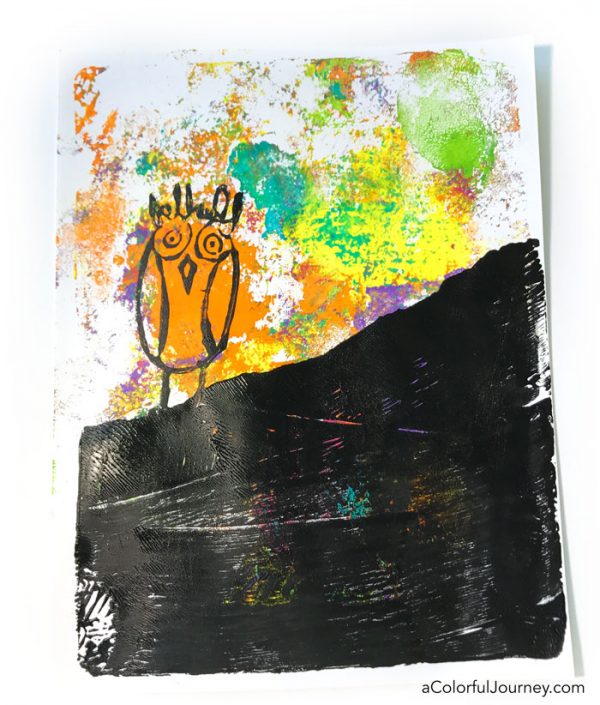 So why didn't I just paint the hill on the paper? Because it would just be a solid piece of black then.  By using the gel plate, I had little bits of the color underneath artfully peeking out.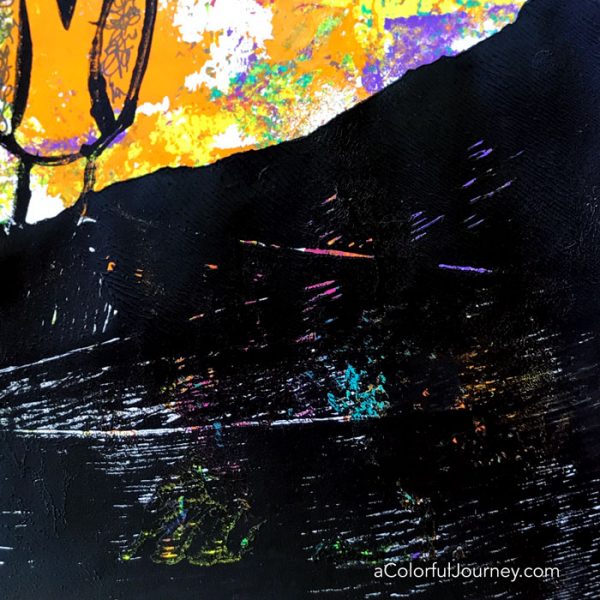 To stencil the title for this art journal page, I didn't want to just stencil it straight on with black paint.  I could have, but that just wouldn't look like it belonged, so I used the plate to add the title.  I flipped the Uplifting Words stencil over, since words go on backwards to be legible on the print, and applied the paint with a cosmetic sponge.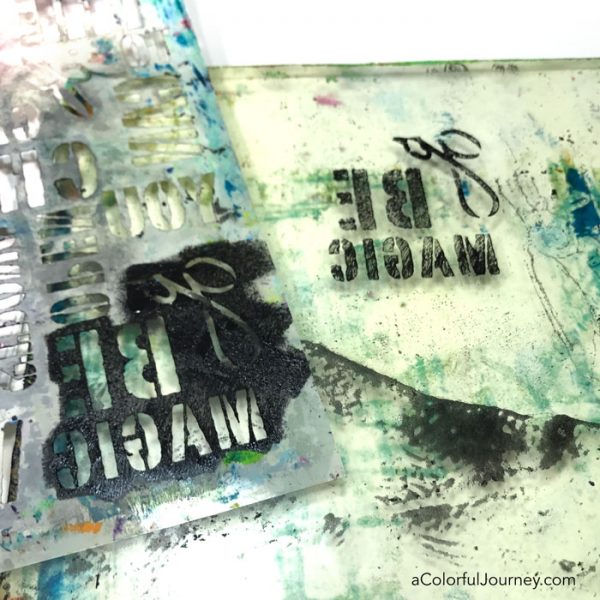 That little owl needed just one last touch…scribble journaling in the wings and a bit of color in the eyes.  The white Pitt Pen followed by a touch of blue with a brush tipped Pitt Pen.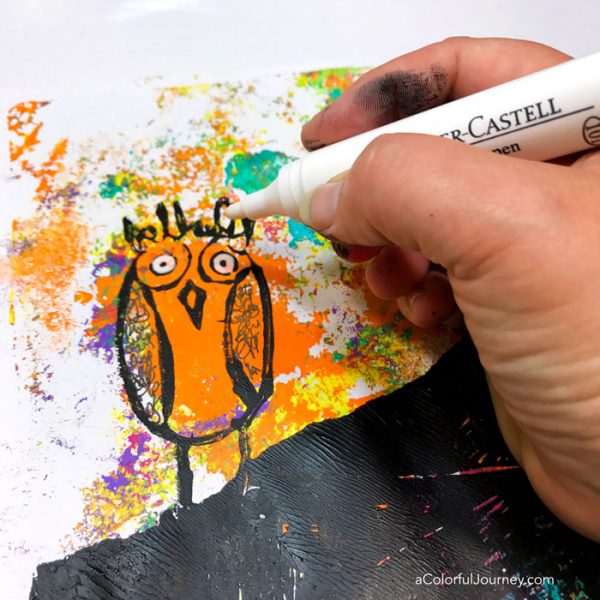 Remember the stamping OOPS?  Well, that turned out to be a gift because that little bit of leaning gave him so much more personality than if he'd just been standing perfectly straight.  Imperfections add character. Go be magic little one!