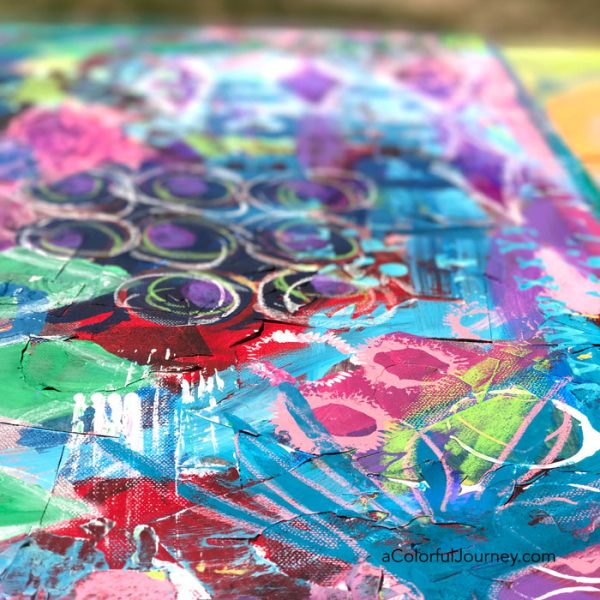 What makes a great canvas for play? One that I don't like anymore!  There were marks all over this, there was texture, there was pattern, there was color. But together, they just didn't rock my world. At one time, I had liked this canvas, but not any more. This was a perfect opportunity to play!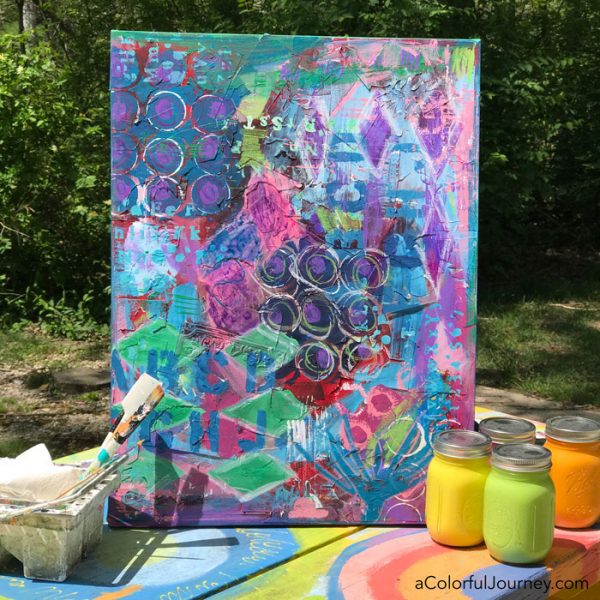 Pouring the paint directly on the canvas was a wee bit addictive, so before I knew it, the rainbow had appeared. These jars were filled with leftovers of interior house paint, a more manageable size than working with a big gallon size can of paint.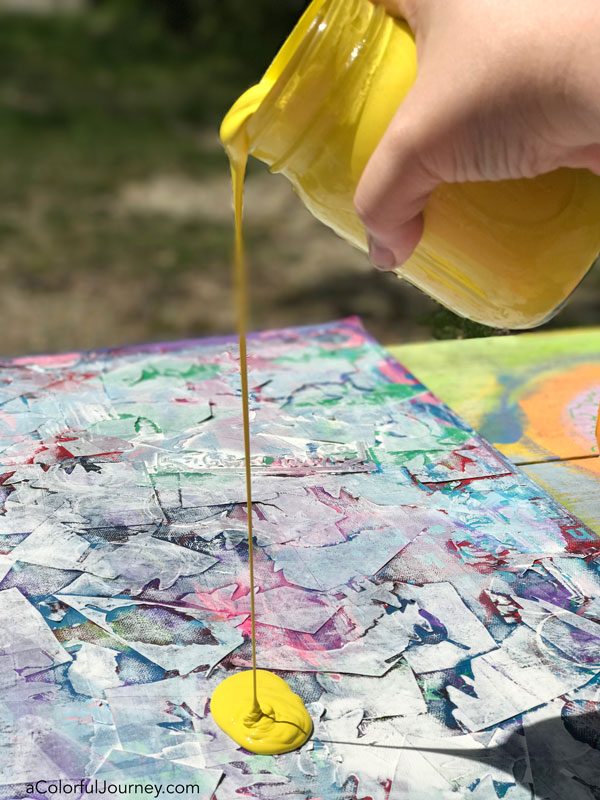 The colors smeared around completely changing the look of the canvas from where it started today.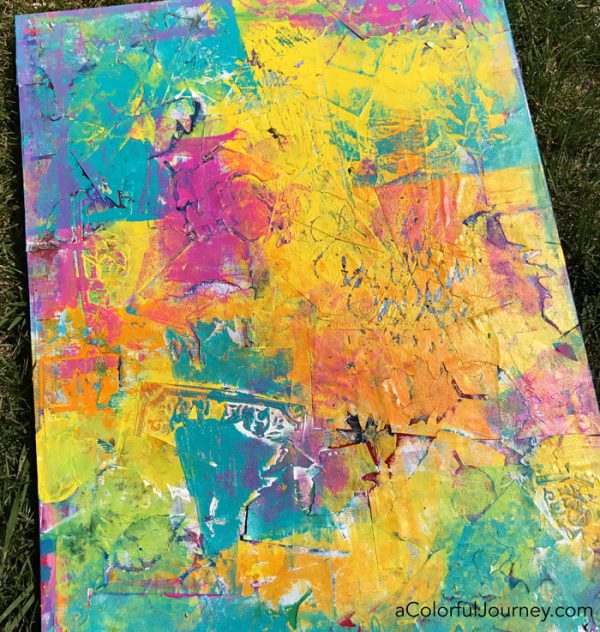 All the textures in it began to pop out more.  The rainbow covered up most of the patterns from before, but that opened the door for a new pattern.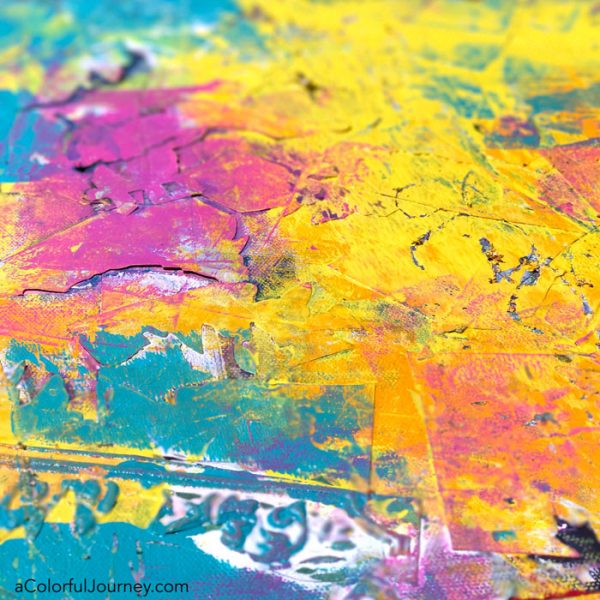 Using a Gel Press plate, I printed ladders all over the canvas using my Ladder stencil/mask. The ladders represented the journey of this canvas, the climb up from layer to layer with the canvas.  That makes it sound a lot more sophisticated than the fact that it was like a rainbow game of Chutes and Ladders.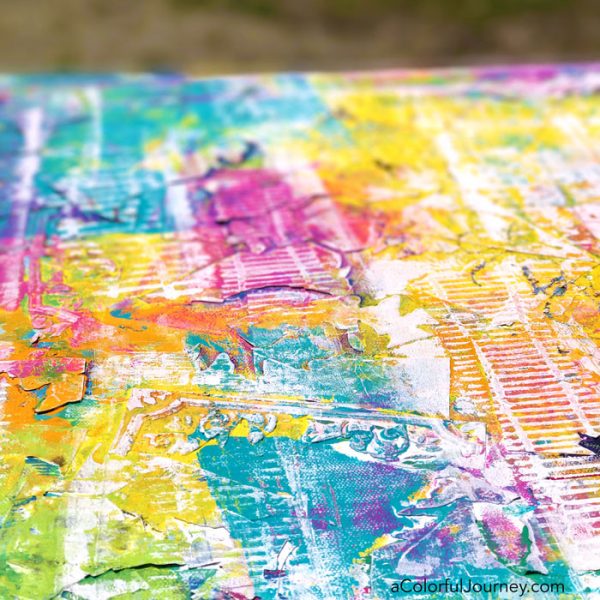 A very long game of Chutes and Ladders from the first time I touched this canvas!   At times, I felt like it was moving forward as the layers built up, getting me closer to that magical winning square.  Then at times it felt like I had been sent back to almost the beginning of the game when a layer was blah.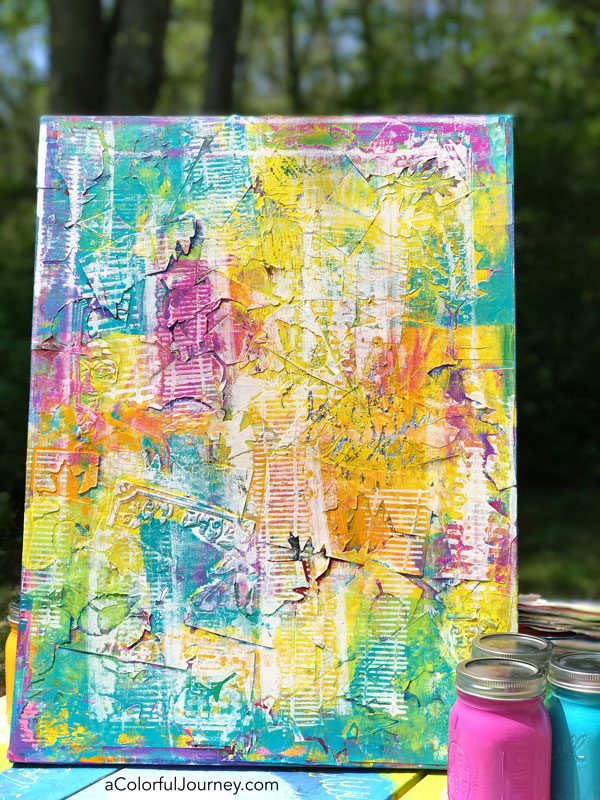 This canvas isn't finished yet. The game isn't over but I'll have to wait until another day to see what inspiration the muse brings for the next layer.