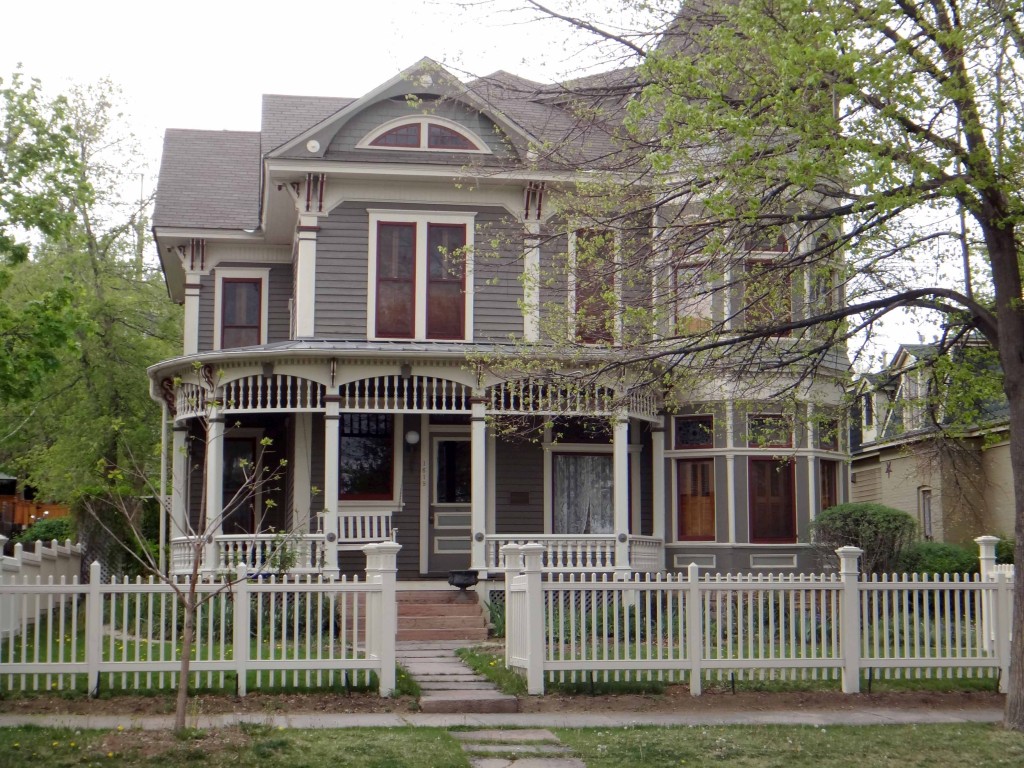 I went to Boulder, CO to the Makerie and Flora Bowley's class.  My first stop was this house.  Recognize it?  If you do, you are showing your age.  It's the house from Mork and Mindy, the sitcom staring Robin WIlliams.  Yes, I searched out the house.  Okay, I Googled the house and then used my Garmin to find it.  Then I went shopping on Pearl St. which is the cute little area where Mindy's dad had his music store.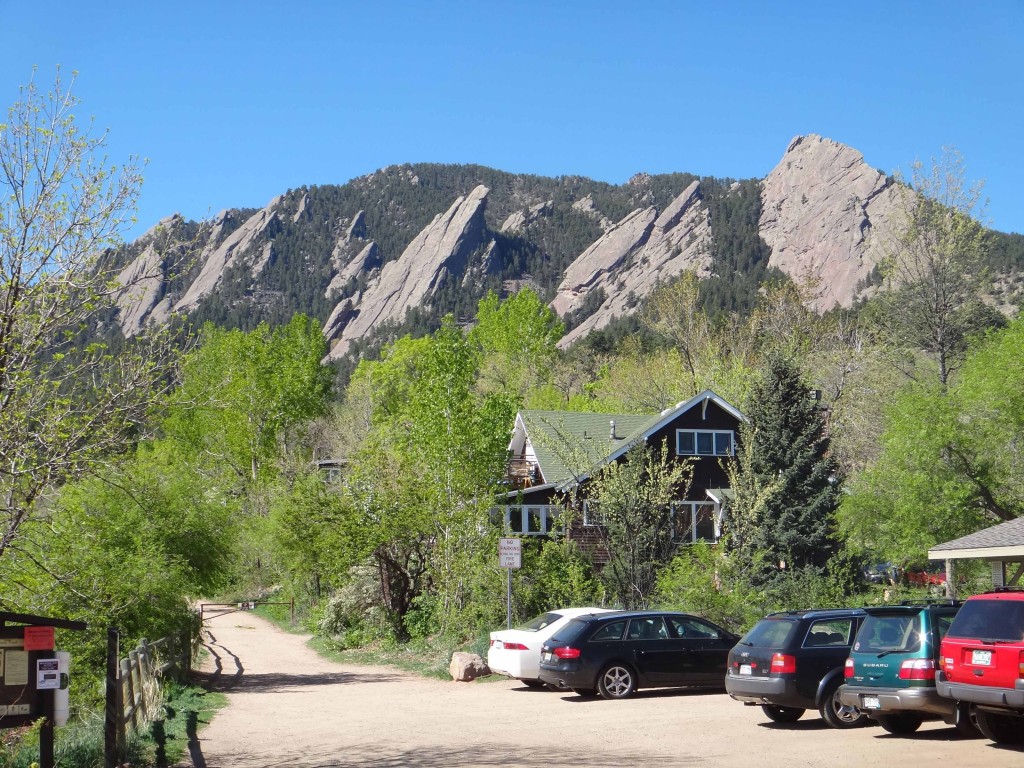 The Makerie was at Chataqua, an adorable little place from a time long ago.  Wonderful little cottages and  houses.   My room was decorated in Quaker chic and it let me soak up the sunshine and enjoy the peace the mountains radiated.  No tv. All relaxation and art.  Throughout the weekend it was clear that this was an event that came from the heart.  Ali Dejohn had  personal touches in everything from our boxed lunches to a library of art books and fresh cookies to the welcome bag of goodies.
Such magnificent mountains so close, I had to take a hike. This sign was posted at the start of the trail. I  am a city kid, so I read carefully.  I really wanted more details on how you fight back – I think my main fighting skill is hair pulling and I don't think that would bother a mountain lion.  Just saying…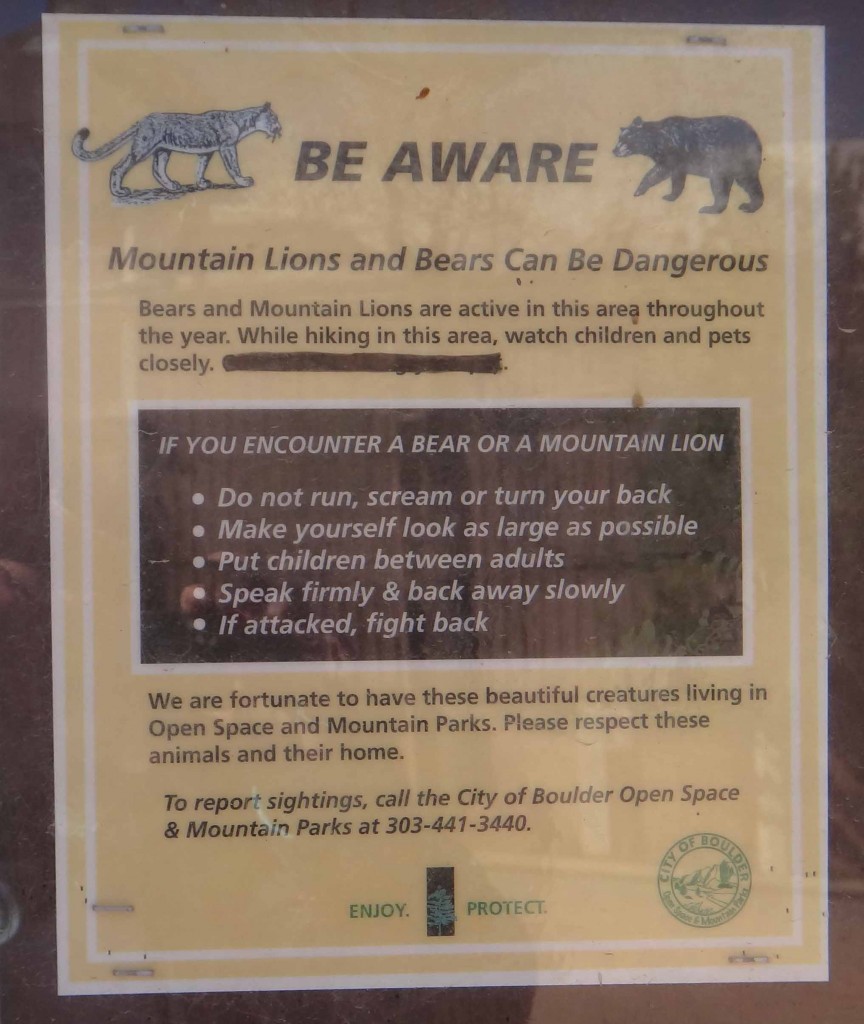 On to the art!  Flora Bowley was well worth the flight out there.  Watching her process and being able to ask her questions while painting- heavenly!  Looking forward to taking more of her classes in the future!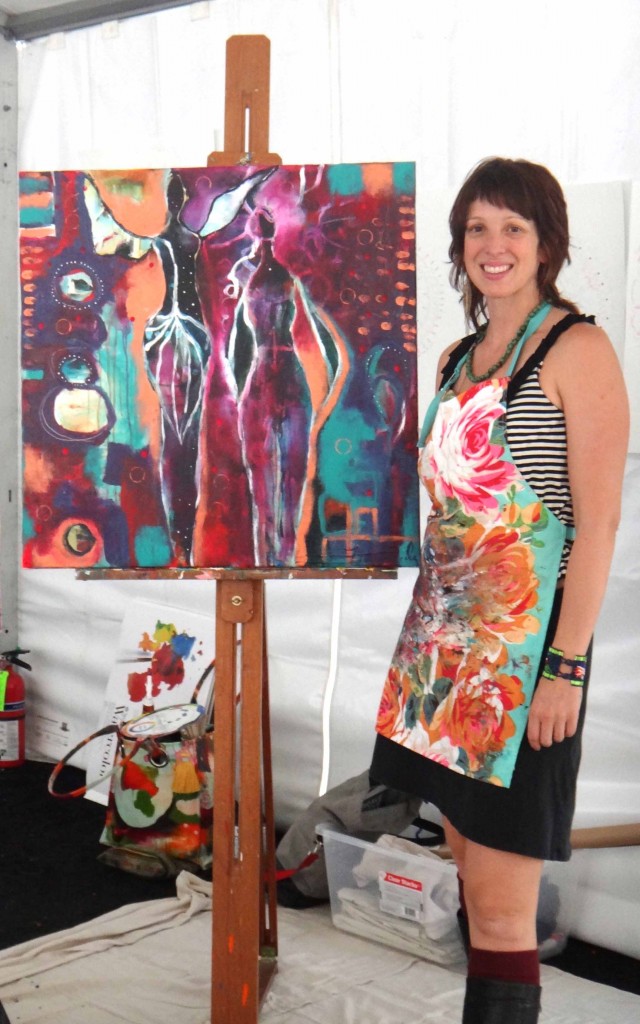 She not only nudged me out of my comfort zone, she sent me 3 time zones away from it.  The canvas below was one I was finally getting comfortable with when she said we were giving it away to the person next to us.  We would not be getting it back.  I received my neighbor's canvas. I'll share how it turned out on Friday.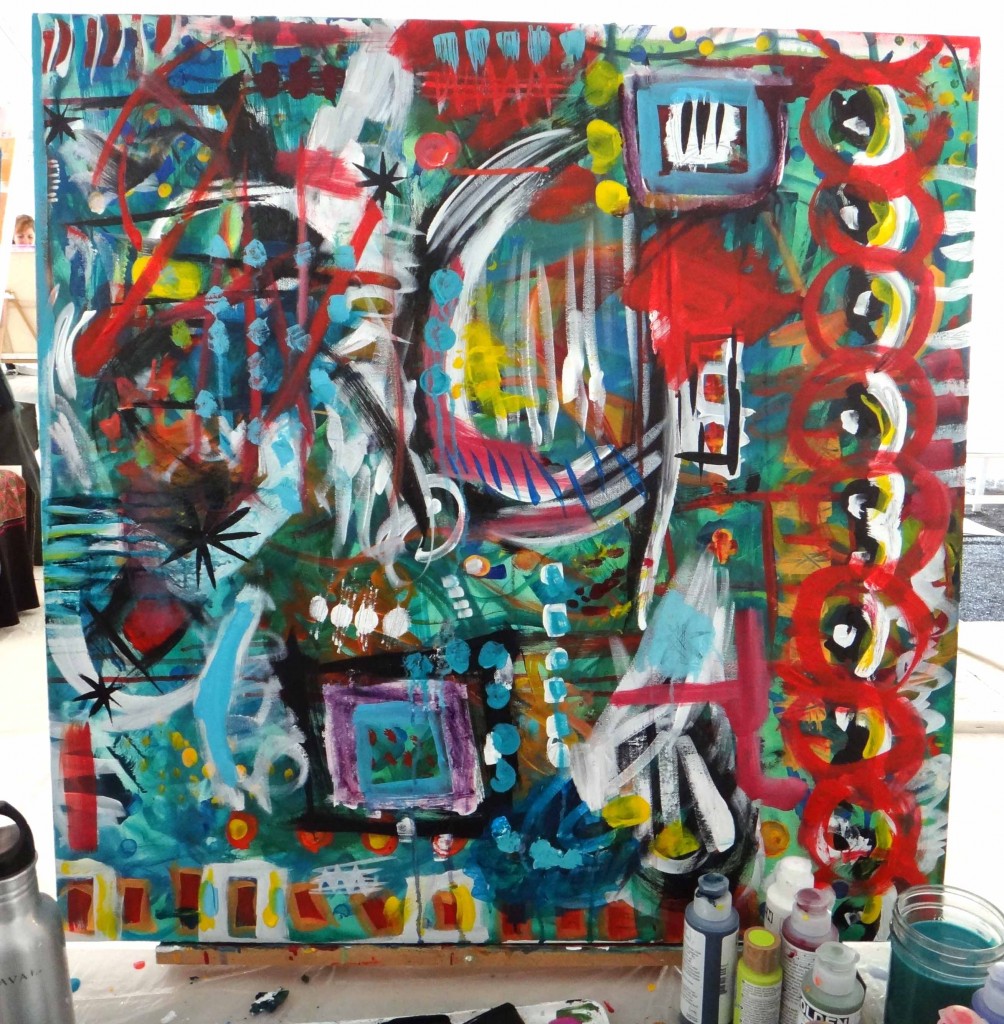 Just hope I can swing the time to head out to the Makerie next year!  The event was filled with wonderful people and great conversations.  It was such a treat to be able to relax and enjoy because they had it all covered, including my pesky food allergies. A great weekend with friends and art- what could be better?