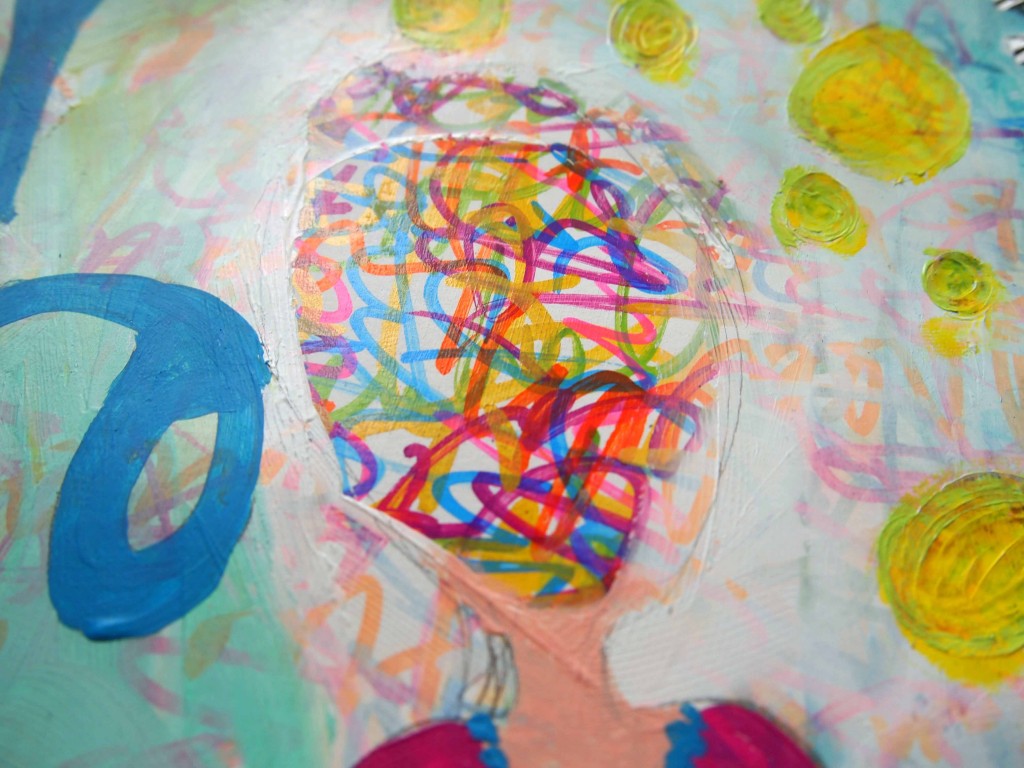 Do you do morning pages from The Artist's Way by Julia Cameron?  I do & I often use my morning pages in my art.  I use a handful of paint pens and just write, especially when I am feeling stuck.  That became my base for this art journal page.  Here is a video showing how I did the first part of this page.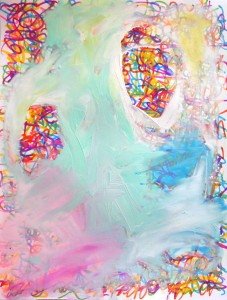 I just started smearing paint on it making some circles.  As I looked at them I saw heads – heads full of chaos- just the way my head feels on way too many days!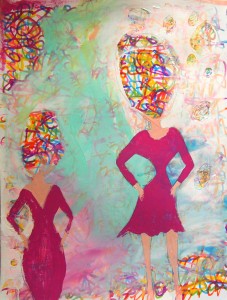 I added a bit more paint and carved more circles into the paint.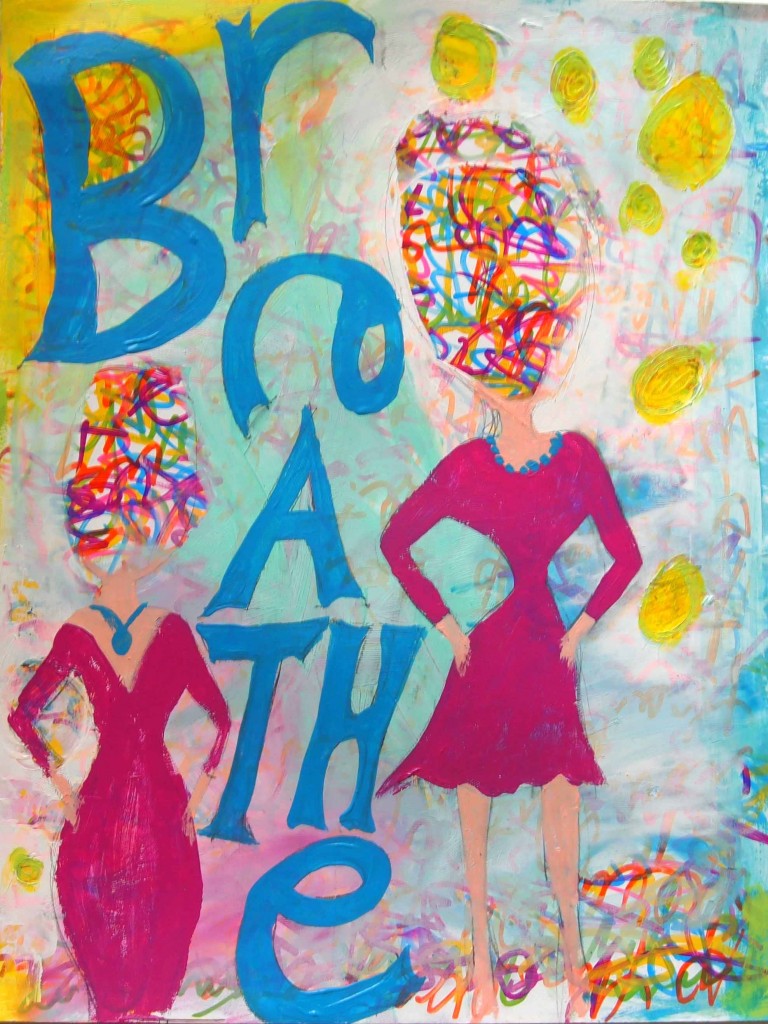 The chaos in my head- all things I want to do, all the things I need to do, all the things I should do, and all the things I haven't done- were just swirling around.  I realized that what I needed to do was just breathe.  Just take a moment and breathe.  So simple and so powerful.
Got a moment?  Stop by these great blogs to relax and soak up the creativity!  Creative Every Day and Inspire Me Monday and Just Journals!