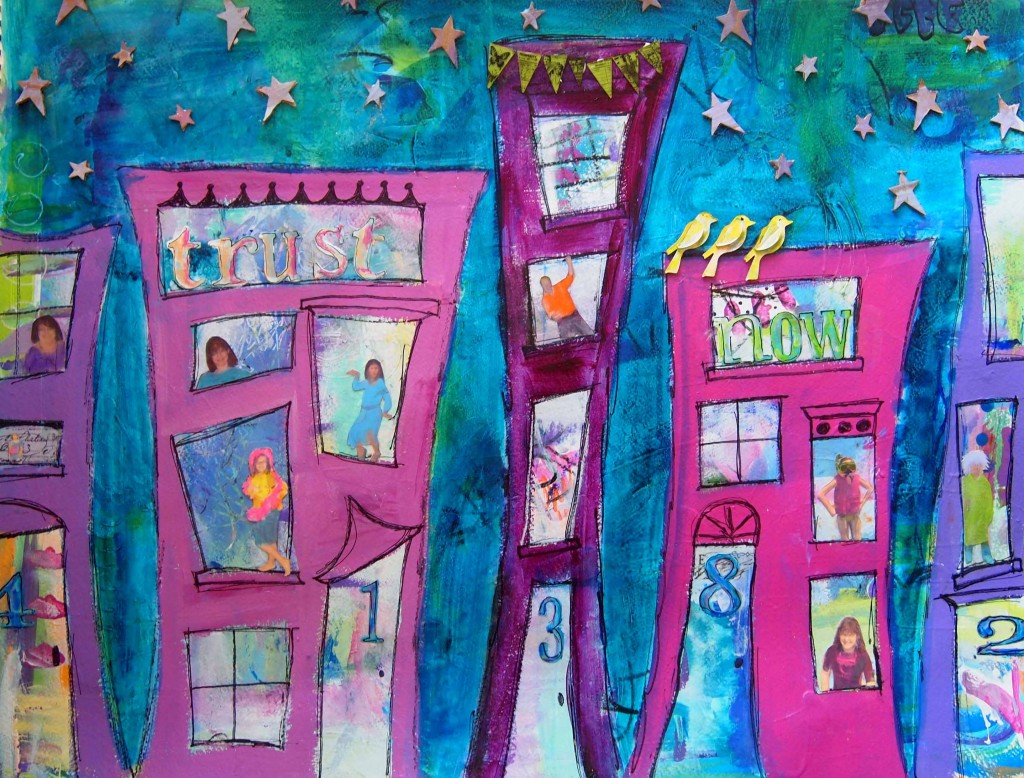 Remember the canvas I found was getting too precious last week?  You can see the post here.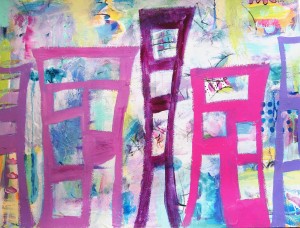 After I stepped away I began to see buildings in it, so that's the direction I went.  I wanted to stay with the purples and I didn't have a lot of purple colors.  I started mixing the ones I had together to make new ones.  Suddenly, I had all the purples I needed.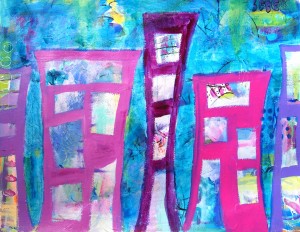 Blue paint washed on the sky – I was hesitant to cover up the background because I liked it, but I had to sacrifice it for the final look.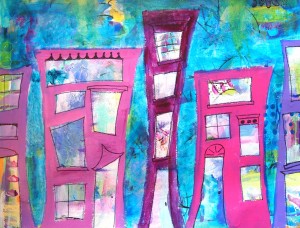 Not enough contrast between the sky and the buildings for the look I was aiming for, so I darkened the sky (see the next picture) to make the windows pop a bit more.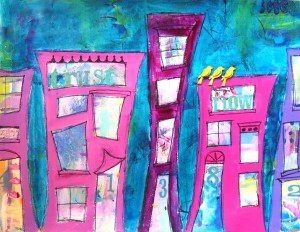 A few words and numbers covered in paints, cardboard birds, and I darkened up the blue sky a bit more.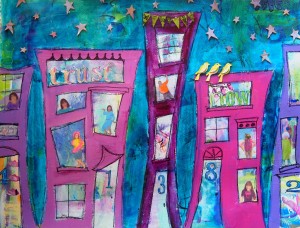 I had to add more whimsy to it so I added photos of my family but colored them with Portfolio oil pastels.  A shrink plastic banner.  A few painted cardboard stars for the sky and I felt it was finished.
Want to see what other artists are up to?  Stop by Paint Party Friday and check them out!