Creating dimension and texture is easy when you've got modeling paste and stencils! It's surprisingly like frosting a cake! Plus, if you've ever wondered what you can do with random backgrounds you've made, try modeling paste and word stencils.
What's in this video is just some of what you can do with modeling paste, and stencils for that matter! If you're looking to get more out of your stencils, check out The Joy of Stenciling workshop (and it's 20% off until Nov. 20th)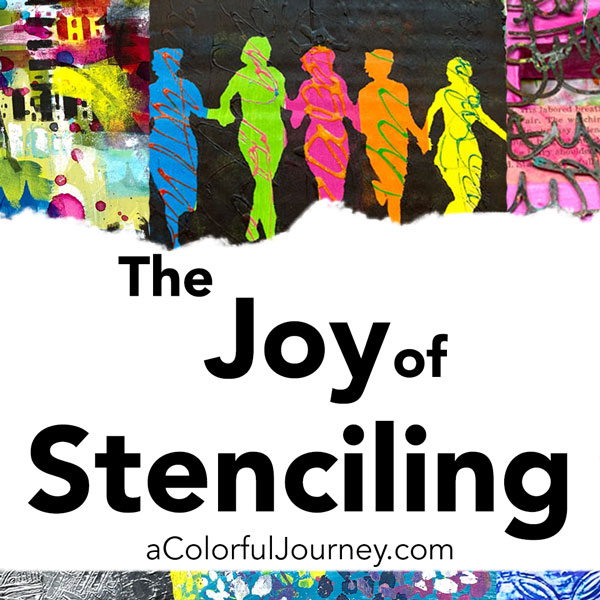 Start by mixing the color you want into the modeling paste. If you're using a thick paint, like a heavy body, the modeling paste will stay nice and thick.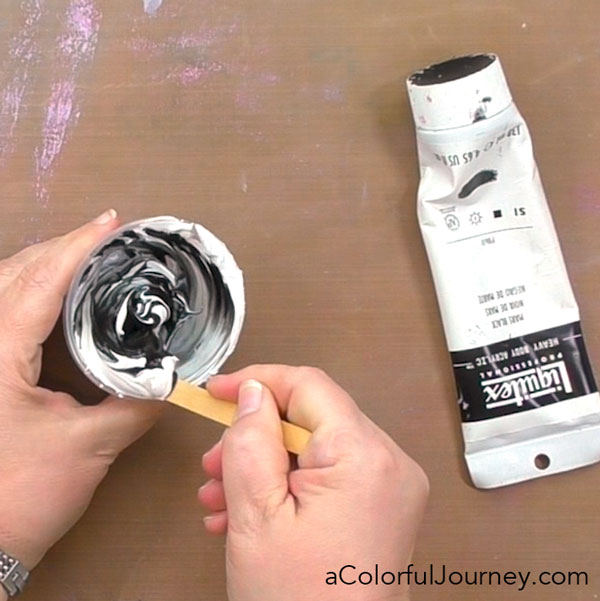 Once you've got the color mixed up, then spread it over the stencil. It's just like frosting a cake. The stencils I'm using are Random Thoughts 2 and Random Thoughts 3 from StencilGirl Products.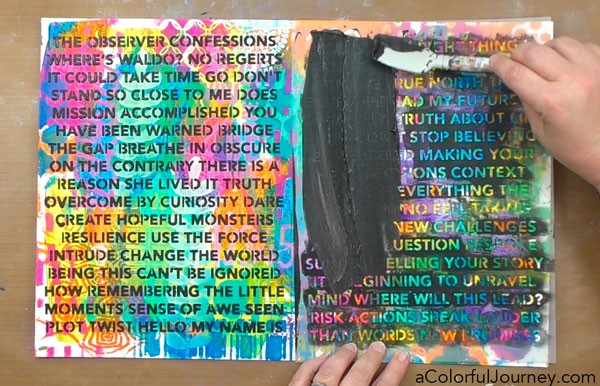 One key factor is to be sure to use enough modeling paste. That's what creates the depth and dimension so this is a time to be generous. As soon as you're done playing, be sure to clean your stencil. In the video, I share how I do it so that very very very little modeling paste goes down the drain.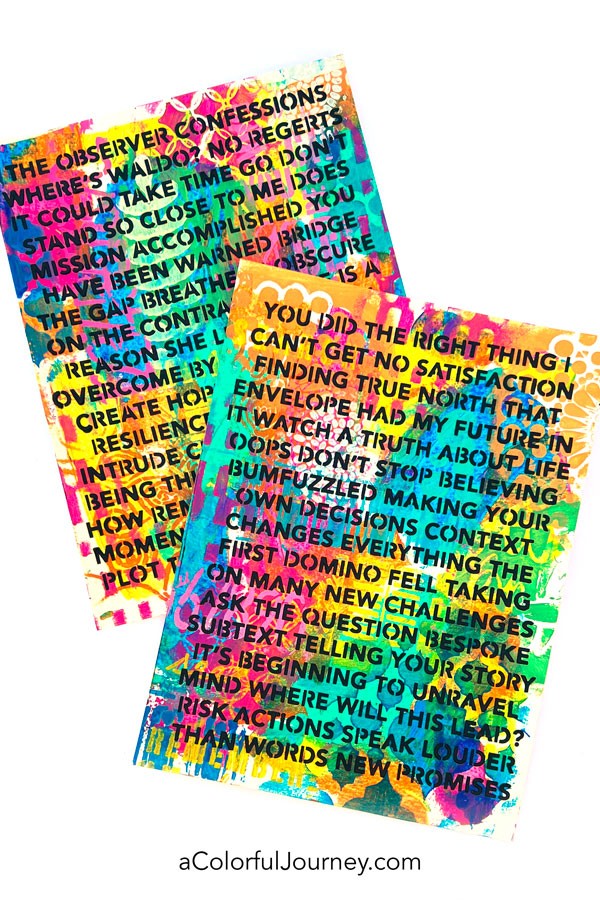 Why not just use paint to do this? It's all about the texture and dimension. The modeling paste is thick and it holds its shape as it dries. This creates a very touchable texture.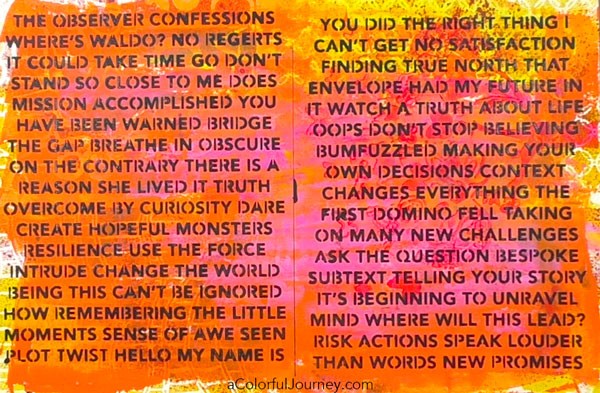 How can you use these words? My favorite way right now is to cut out individual words and add them to a collage or art journal page. They also work so well on cards, ATCs, and in scrapbook pages! Basically, anywhere you want to add a word.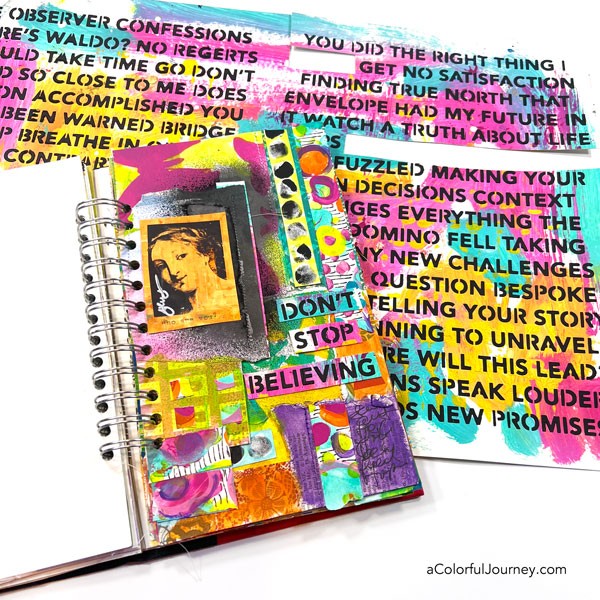 Another way you can use modeling paste with stencils is to create shapes, without any cutting, like the butterfly below. And the best part is with this the technique used to create these, there isn't any waiting for modeling paste to dry in the middle of building something like an art journal page or collage!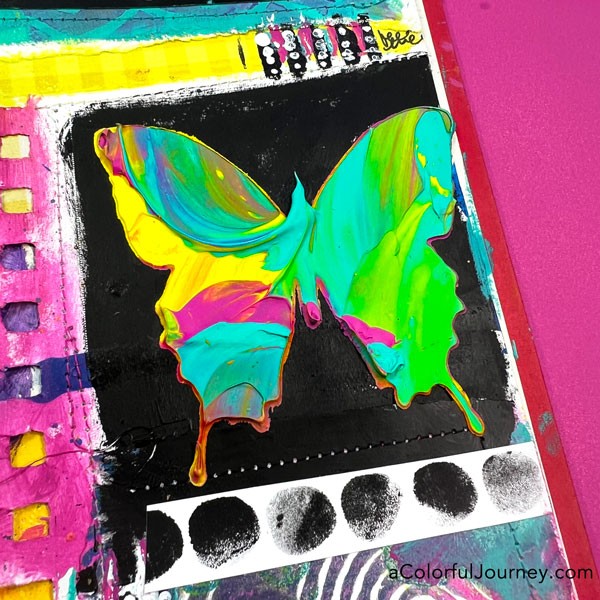 What's the technique for making the butterflies? It's one of the bonuses inside The Joy of Stenciling workshop. You can find all the details here. And while you're checking out, take a peek at the other bonus too!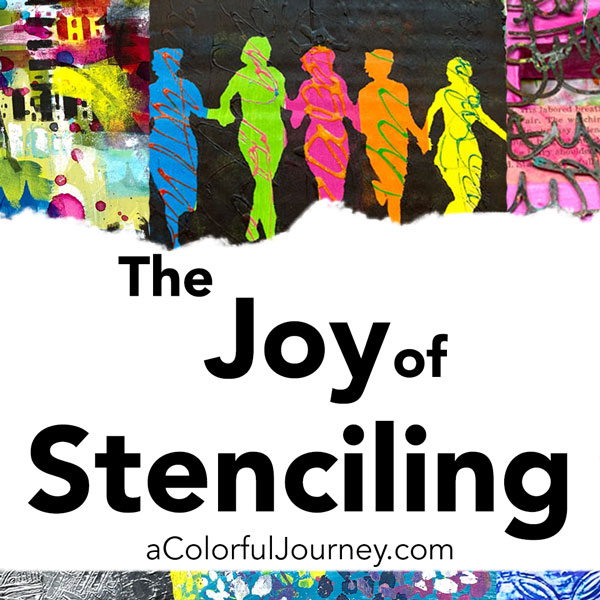 Here are the supplies used. Some of these links may be affiliate links which means I get a small percentage and it doesn't cost you anything extra! And you get a really good feeling knowing that you are helping keep the free tutorials coming!