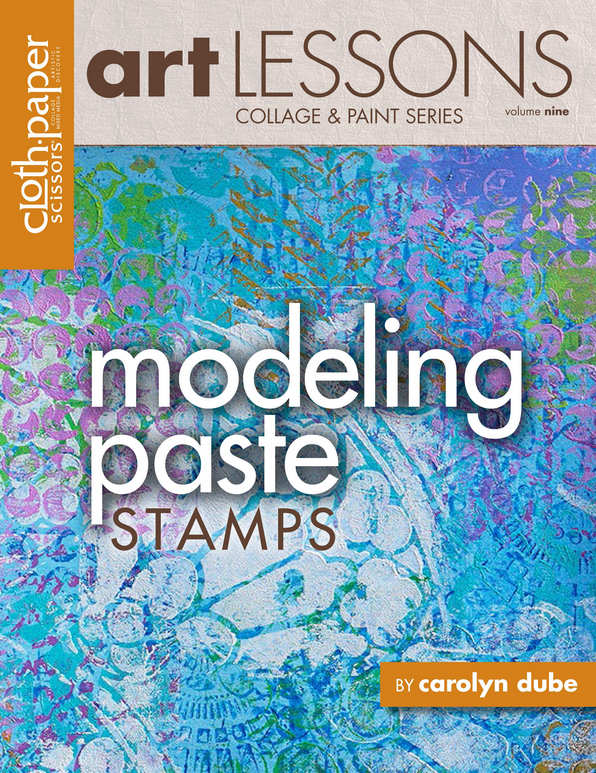 Do you know about Art Lessons over at Interweave (the Cloth Paper Scissors people)?  Each month there is a new digital download and this month I am very excited to see my name on it. (Confession- excited is an understatement…)  This $1.99 digital download is all about stencils (shocker) and modeling paste.  You can find out all about my Art Lesson here.
And at long last I've taken the plunge and built a Facebook business page.  You can find it here.  I would love love love it if you'd like it.  Every like bribes my muse to come and visit me more often!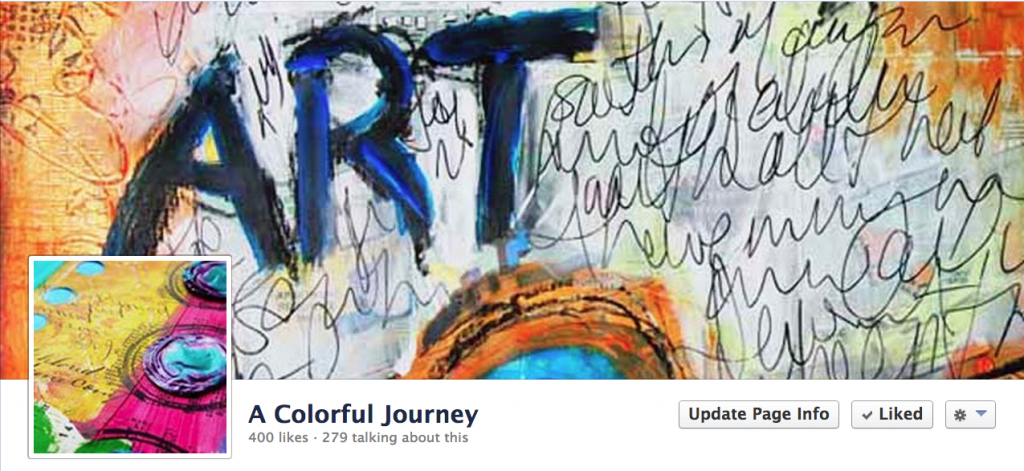 To celebrate this week I am giving away a stencil.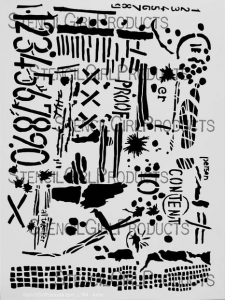 Which one? Seth Apter's Numbers stencil for StencilGirl Products!   Just leave a comment and you're entered! Want a 2nd chance? Like my new Facebook page and come back and let me know you did it (or already did it- you definitely get credit if you have already liked it)!  I'll be randomly picking a winner on Saturday, Sept. 28th at midnight EST.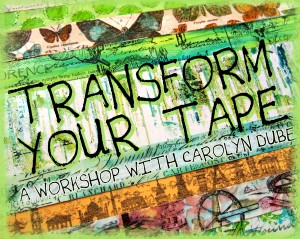 My workshop, Transform Your Tape is live. Over 2 hours of video showing techniques to alter and transform washi tape, packing tape, and artist tape.  You can find all the details over at iCreateFlix.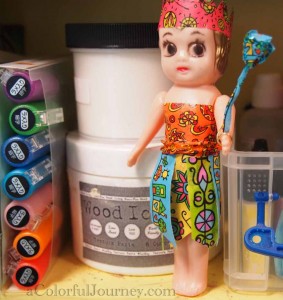 I was dressing my kewpie doll with washi tape yesterday on my blog for Artysville's blog hop. She's a bit of prankster this little doll…when I leave the studio she goes and hides in my supplies…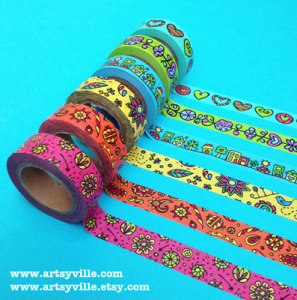 There's still time to get in on the 6 rolls of tape giveaway here! And these are some seriously beautiful tapes!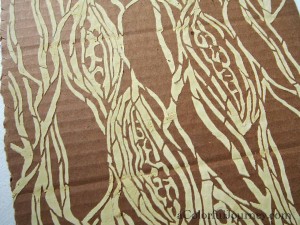 I've been getting around this week too- oh that doesn't sound too good does it? I've got a Stencil FUNdamental with wood icing video over at StencilGirl Talk.
Watch The Tale of Goldilocks and Her Stencil Storage on YouTube.
I've been asked by many how I store my stencils (since I have a few).  So, with the help of Goldilocks I have a little tale for you today that explains it all…And  you can see how several of the creative team at StencilGirl store their stencils here .
If you are still reading you get a gold star because this is one long post!  Hope you have a fun and creative weekend!
Sharing this week's artful adventures with my friends at  Paint Party Friday, Art Journal Everyday and Creative Everyday.
Like this post?  Love it if you'd share it!