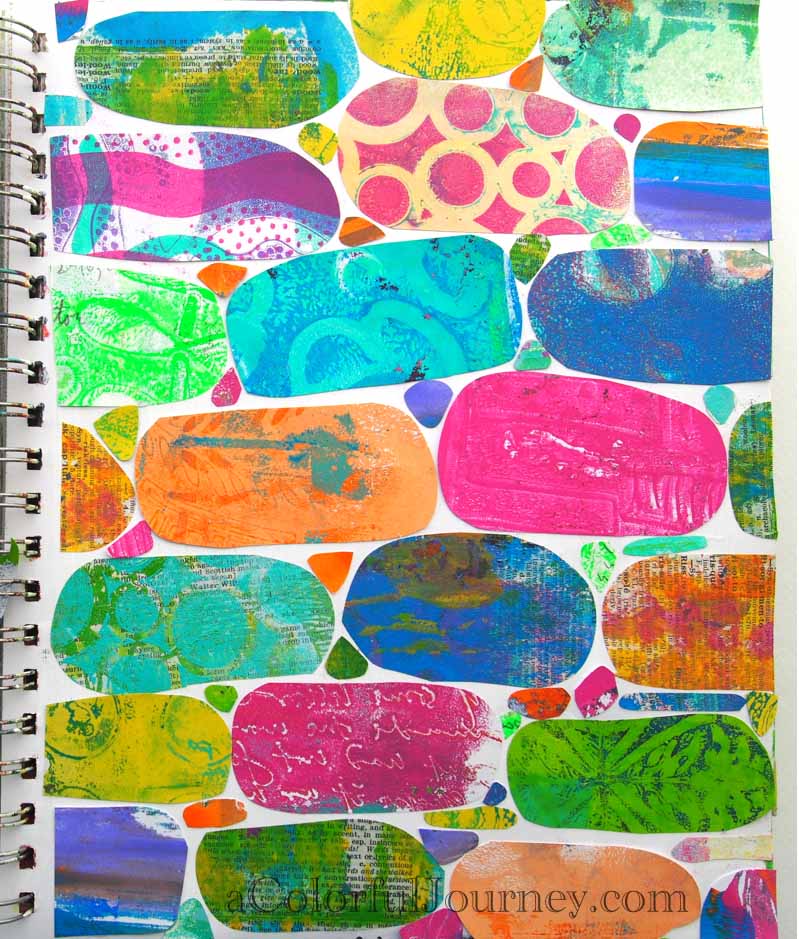 Outside of the studio, it had been one of those days filled with obstacles.  Ever had one of those?  I had hit the wall.  So I went into the studio to escape.  My mood followed me.  I was hitting the wall in there too.   So I decided if I was going to hit the wall it was at least going to have some color on it!   Another great reason to have a stash of Gelli prints…
You can watch Gelli print brick wall in an art journal on YouTube here.
Still time to enter 2 giveaways I have going on right now!
The giveaway for 6 rolls of Artsyville's washi tape ends on Tuesday
The Seth Apter stencil giveaway is here
Linking up with Mandarin Orange Monday, Inspire Me Monday, Inspire, Make It Monday, Art Journal Every Day, and  Creative Every Day.