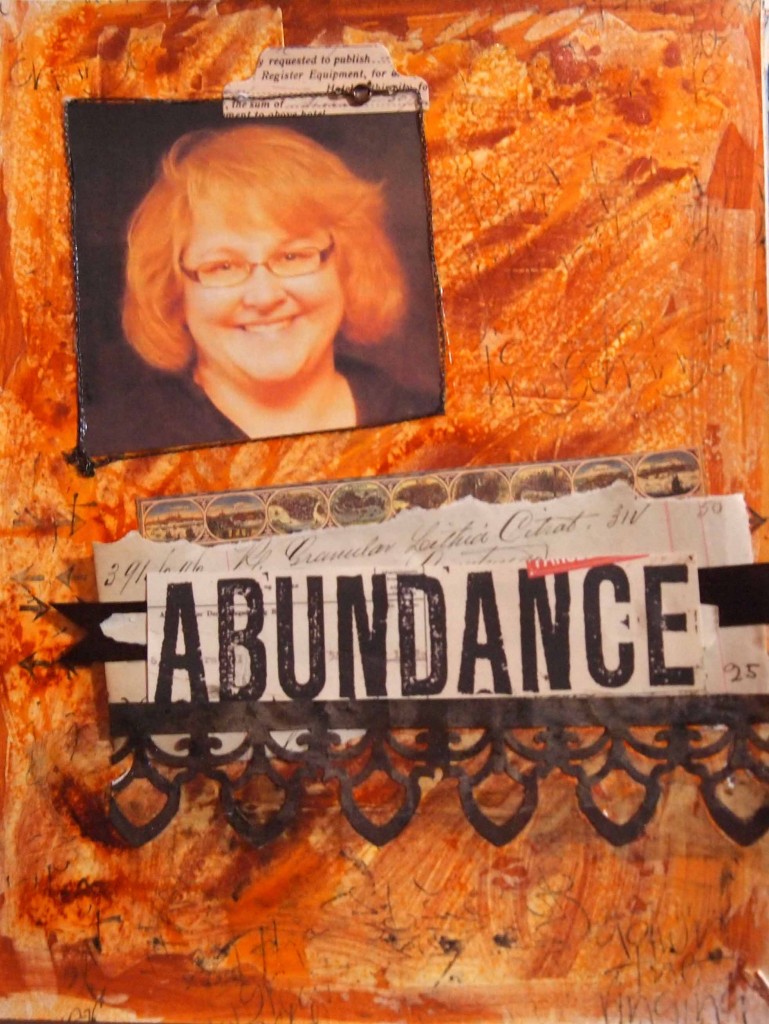 This was a tough crusade for me – to get me in my journal.  To be in FRONT of the camera.  I am a  one woman "mammaratzi"  & have been for years – so there aren't many photos of me. even though I often had 2 cameras with me on a vacation or at an event.  I worked on this challenge throughout the month – searching for photos and I found something unplanned.  Why did it take me so long this month?  I thought I'd be self conscious about seeing myself but no – it was getting lost in the memories of all the events I had photographed.  I have photos of silly moments with friends at art retreats, photos of the wonderful kids I taught, photos of a loved one we lost this year, photos of places I've visited, fish I swam with, family moments (often very silly), and more.  My page in my journal reflects what I was reminded of while searching for photos – abundance.  I have an abundance of amazing people in my life.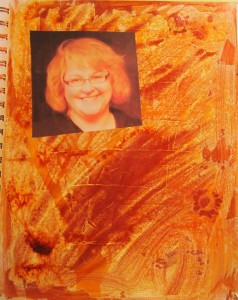 Started with this photo that had a bit of a golden tint due to low light.  It went perfectly with a copper background I made some time ago.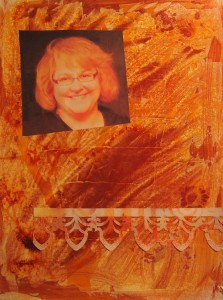 My new Martha Stewart punch had great arches in it. It also had cute flowers, but I just cut them out.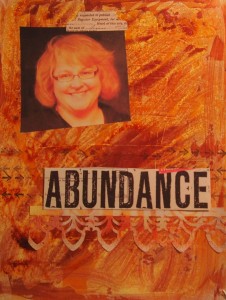 The tab and big word were from scrapbook papers.  The bones of my page felt in place, now it was time to fill in the details.   Added a bit of stamping on it- just hints of it- you can barely see it here.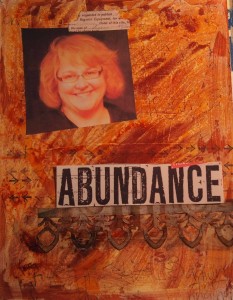 The punched element was just lost – too hard to see.  I tried darkening it up.  Not enough.  Darn, wished I hadn't glued it down.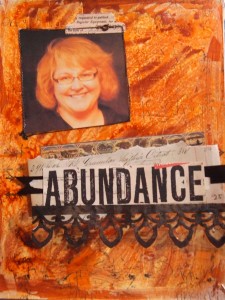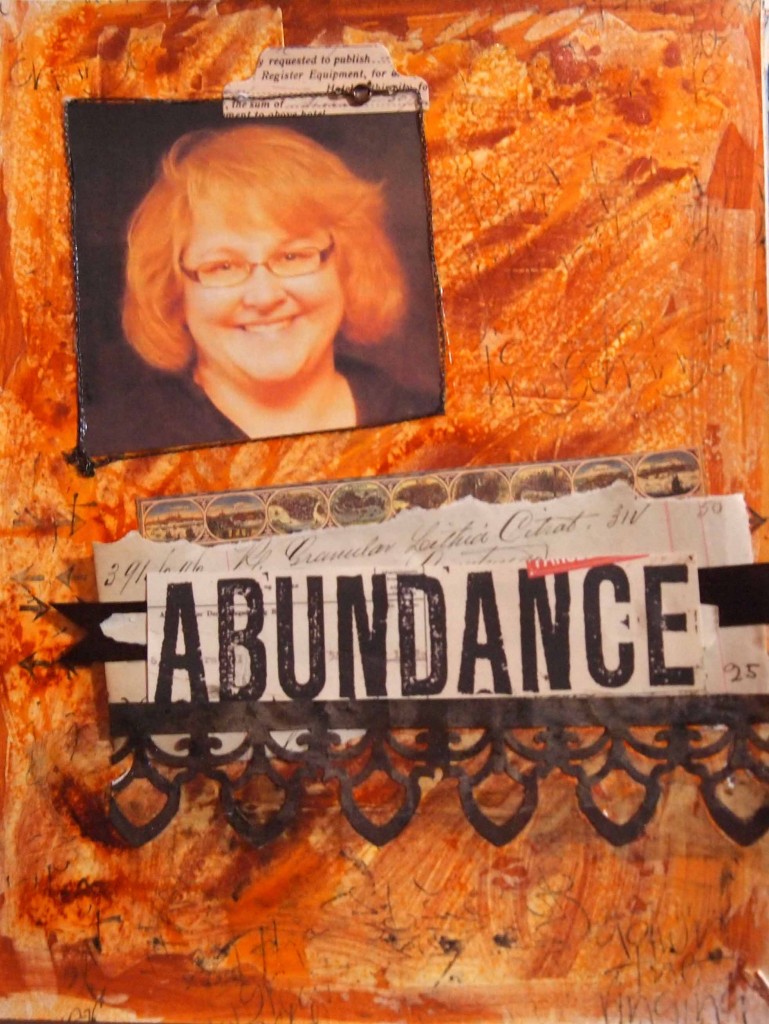 Pulled the punched element up and added black spray ink and more brown.  Now it is darker!  Added an old chain around the photo.  Stacked some papers and ribbon under abundance.