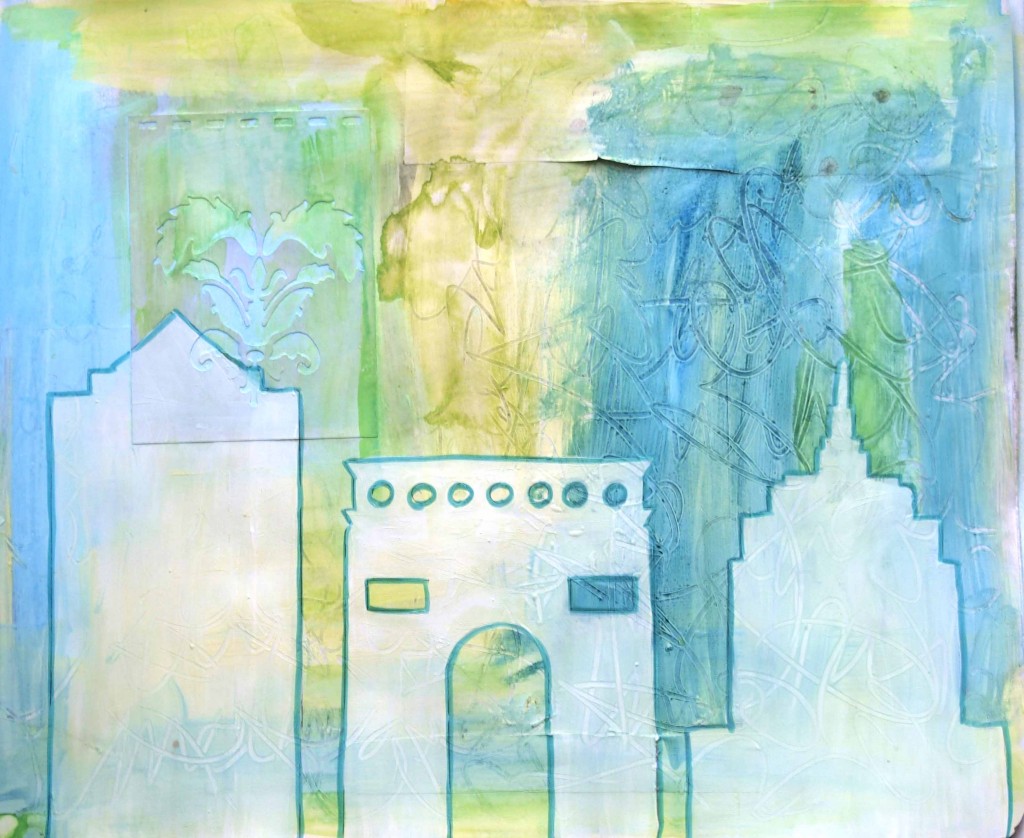 I hope everyone had a wonderful holiday!  I took a few days off from the computer and I've missed it!  This piece is just a big experiment.  It started as layers of glossy magazine text and a die cut leftover randomly glued down.  Then a thin layer of gesso.  Then a bumble bee stencil.  Ho hum to that point.
Then I got excited about it.  An extra glob of gesso started it.  I added Adirondack reinkers to color the gesso.  I love the colors of my ink pads and now they make a great paint.  3 colors of the gesso ink in greens and blues and now I am starting to like the background.  It went on a bit thick so I started writing in it with the end of a paintbrush.  This created a great texture.  Once it was dry, I used watercolors across all of it.  The watercolors were the key to the next layer.  I drew the buildings and filled them in with gesso.  The gesso mixed with the watercolors to create a subtle coloring.
I'm off to visit the artists of Paint Party Friday – so many different styles of artists and such creative fun!