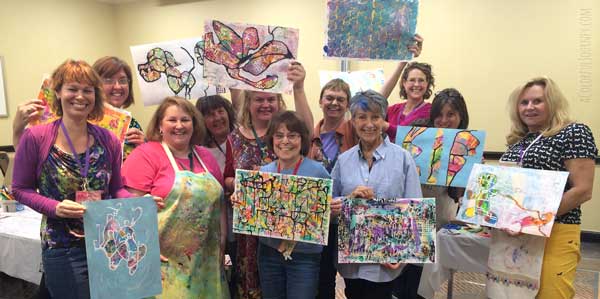 Joy.  That sums up what I felt all day long in my Meet the Crazies workshop at Art Is You.  So much laughing, so much silliness, and so many amazing women leaving their comfort zone and letting go of fear!
Thanks Maja, Arlene, Patty, Sandi, Kymm, Lori, Deborah, Maureen, Christi, and Julia for such a fantastic day filled with the excitement of letting go and embracing fearless play!
I'd love to share more photos with you but my dog gone iPhone quit working!