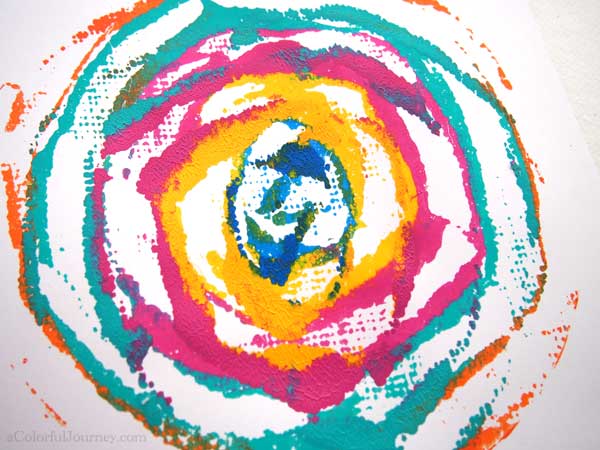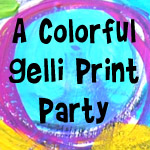 A knit hat inspired this month's Colorful Gelli Print Party video.  I don't knit but I can appreciate the beauty of it.  Just ask my daughter who tried to teach me…  But I just kept thinking about Dawn Mlodoch's handmade, hand-dyed hat with circles of color.  You can see it here.
Sharing Inspiration
This is a big reason why I created A Colorful Playground, a place to share all types of creativity and art.  A place to be inspired and to inspire.  A place for beginners and masters.  A place to find encouragement and to encourage.
I hope you'll share what you are creating with us over at A Colorful Playground.  If you're new to Google+, I have a short video showing you an over view of how it works.
Watch A Colorful Playground Google+ community on YouTube.
Now on to this months' video using burlap on the Gelli Plate!
Watch Using burlap on a round Gelli plate on YouTube.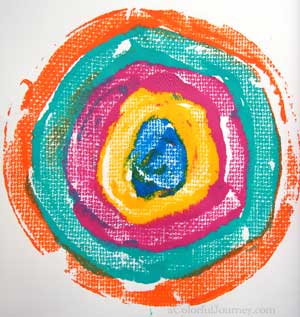 The first print.  Lots of paint, lots of color, lots of burlap texture.
The burlap itself is also full of great color too.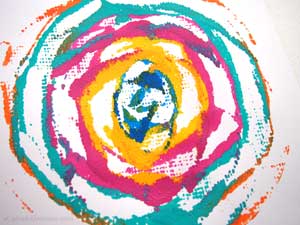 The 2nd print is usually my favorite and today is no exception!  Love the partial burlap texture and the loose feeling of the circles!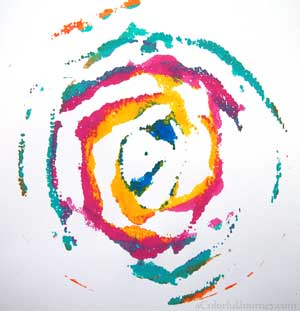 A rich ghost print for the 3rd pull from the plate.  Love the random feeling of the circles here.
Supplies Used:
Thanks for joining me for March's Party!  If you've missed any of the previous parties you can find then all at the Gelli Print Party Page.
Looking forward to seeing what you create over at the Colorful Playground!