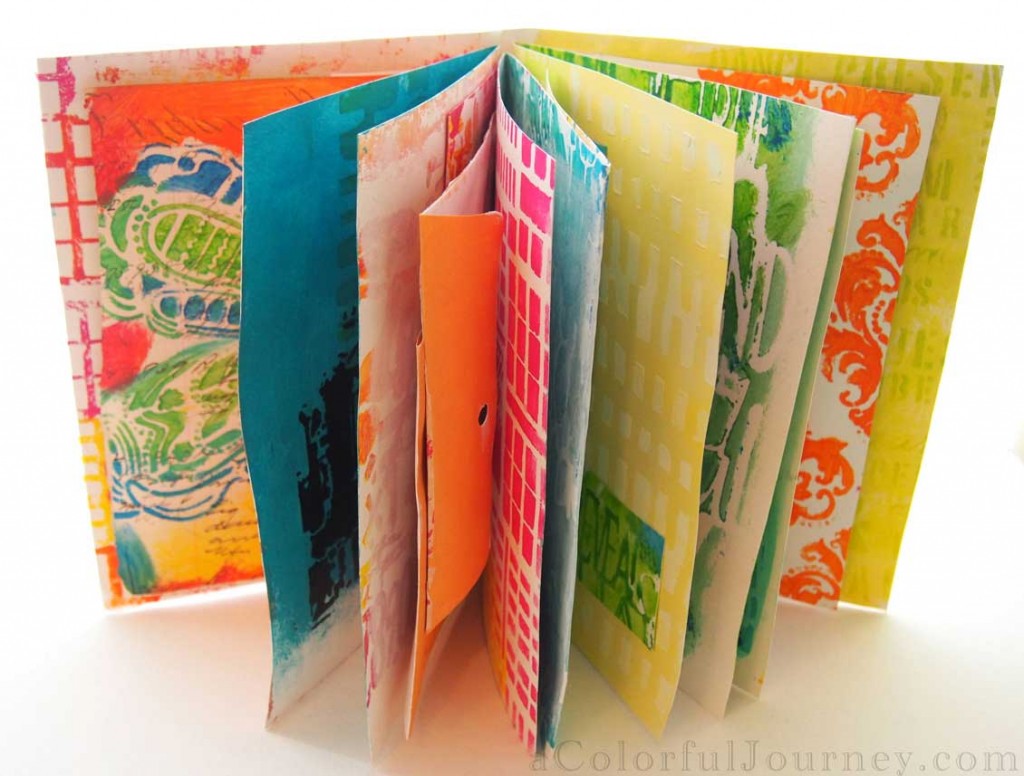 I am ordering  supplies and starting to gather the goodies for my in-person workshop in Mesa, Arizona coming up on April 12th!  I've found a great deal on the supplies so that means I am adding even more surprises to the day!
What do I have up my sleeve?  It's a surprise that I am very very very excited about.  It has something big to do with letting go and playing but that is all I am going to say…
I'm gathering piles of goodies to bring but you only need to bring a few things for an all day class!  How sweet is that!
Gel medium
4 stenciling brushes
2 foam brushes
Water spray bottle
Craft grade heat gun or blow dryer (optional)
Click here to find out more about Artspiration Studio and registration.
Here's a quick video about the workshop.
Watch Stenciled Journal Workshop at Artspiration Studio on YouTube.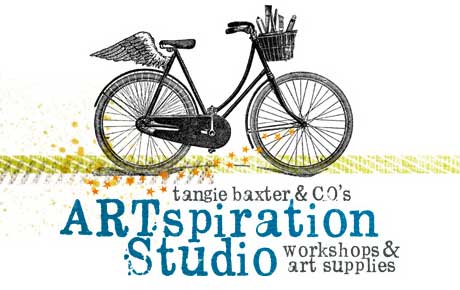 Here's the official description of the workshop:
Stencils are a tremendous creative tool that are versatile and playful at the same time!  I'll be sharing the "rules" about stenciling and then how I break them during this workshop!
The journey of your journal will begin as a stack of various papers including my 100+ year old ledger paper and favorite dictionary papers.  As we build the patterns and colors on the pages you'll learn my top 10 techniques for stenciling.  In addition to the techniques, I will share with you my tips and tricks for keeping colors from getting muddy, how to get a variety of looks from one stencil, how to make a stencil reflect who you are, how to use every drop of paint on a stencil, and how to handle an oops or two.
These papers will be sewn into a journal, the quick and easy way.  No measuring.  No complex stitching.  A quick and simple way to bind your papers into a journal.
Then it is time to use stencils as focal images.  I'll share with you the hows, the whens, and the whys as we add the big images to the pages in our journals.
Just $99 for a full day of exploring and journal making.  No supply fees!  Click here to register.
See you in April at the Artspiration Studio for some colorful play!