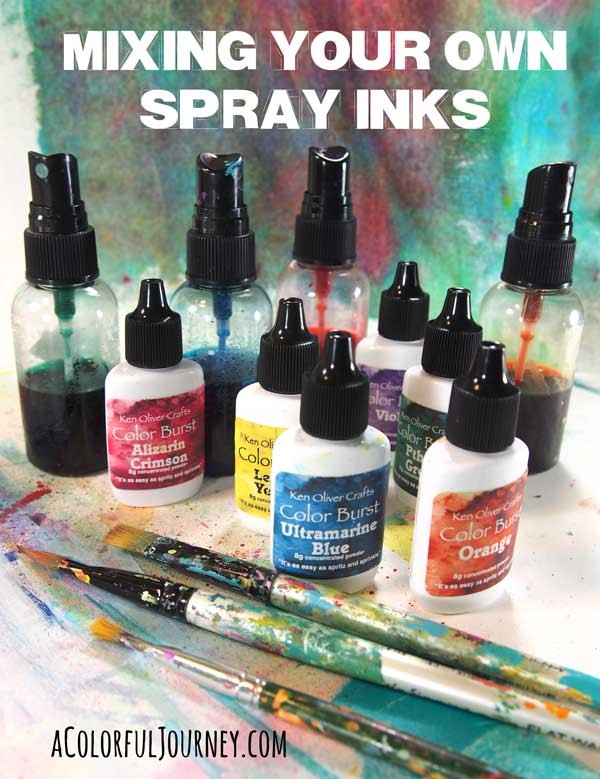 Have you seen Ken Oliver's Color Bursts before? These bottles are loaded with a mighty powder that explodes with color when it gets wet.  A full rainbow of fun!  Check out the video where I share how they worked as a spray ink and as watercolors too!
I'm not the only one playing with these – it's a StencilGirl and Ken Oliver blog hop!  Be sure to check out all the inspiration (and giveaways)!
Watch Make Your Own Spray Inks with Color Burst on YouTube.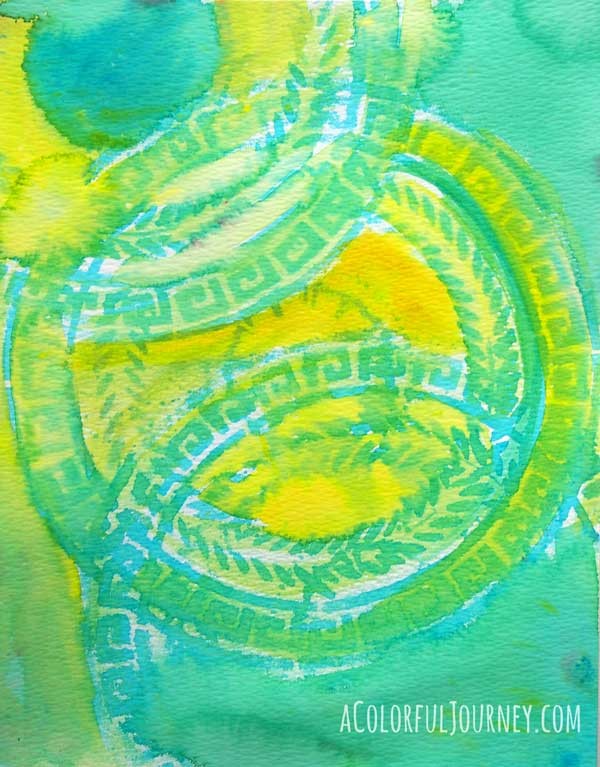 Want to know more about Color Bursts?  I have a quick introduction to Color Bursts here.
I'm not the only one playing with these!  It's a week long blog hop of Color Bursts!  Prizes and inspiration await! Each team has fantastic giveaways.  Leave a comment to be entered to win a $50 gift certificate from StencilGirl!  Head over to Ken's blog to find out about team's prizes!  The giveaway is now closed – you can find the StencilGirl winner over at StencilGirl Talk.
StencilGirl Talk
Carolyn Dube (you're here)
Supplies Used