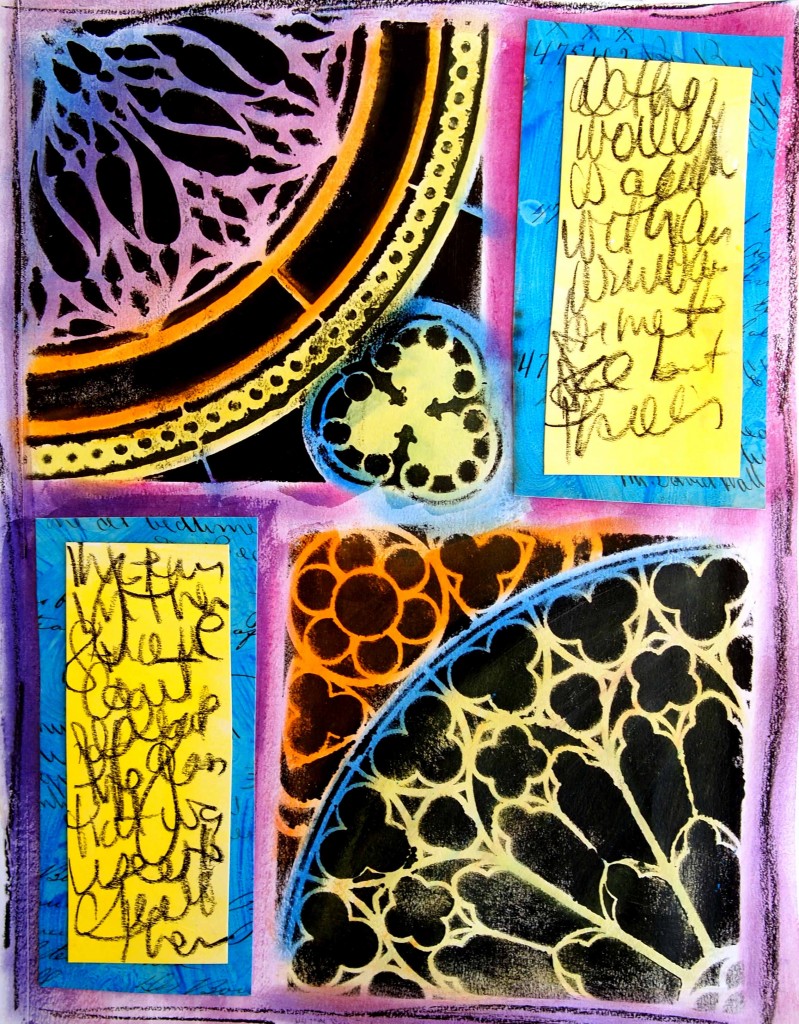 These stencils take me back to my time visiting churches throughout Europe- and let me escape into my art journal!  I love that modern scientists have no idea how much of the colored glass used in the old churches was made.  Such mystery!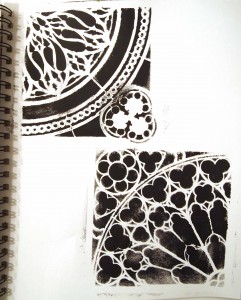 There's no mystery in how I put this journal page together.  I had extra black paint left on my palette so I grabbed a couple of nearby stencils from ArtistCellar.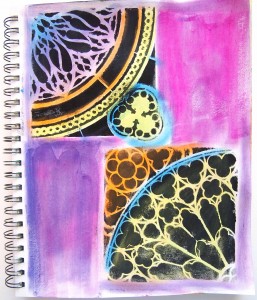 Added creamy dreamy  Pan Pastels.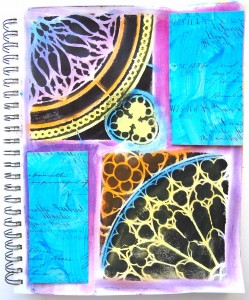 Painted some vintage ledger paper.
Painted scrap paper yellow.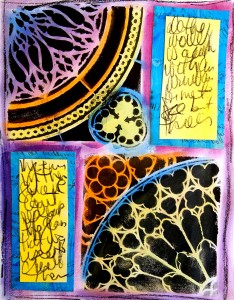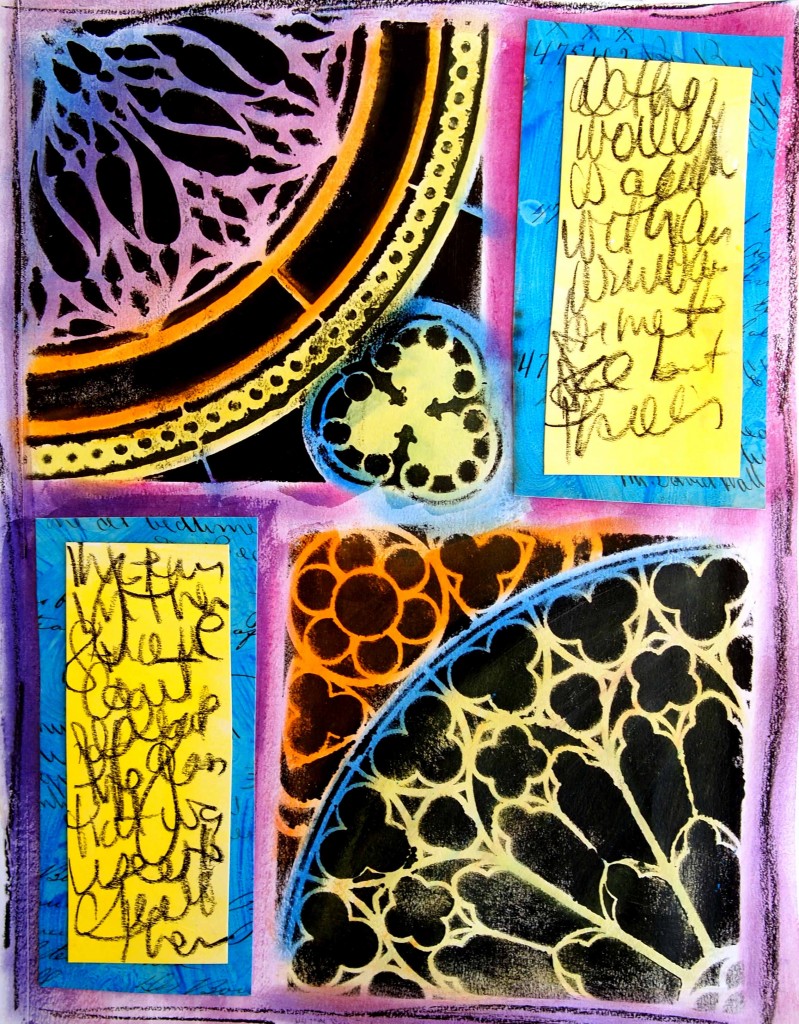 Journaled whatever I was thinking/feeling- nothing deep or meaningful- just whatever was bouncing around in my head…
Want more creativity? Check out the fun at  Paint Party Friday, Creative Every Day, Show Me What You Got and Art Journal Every Day!