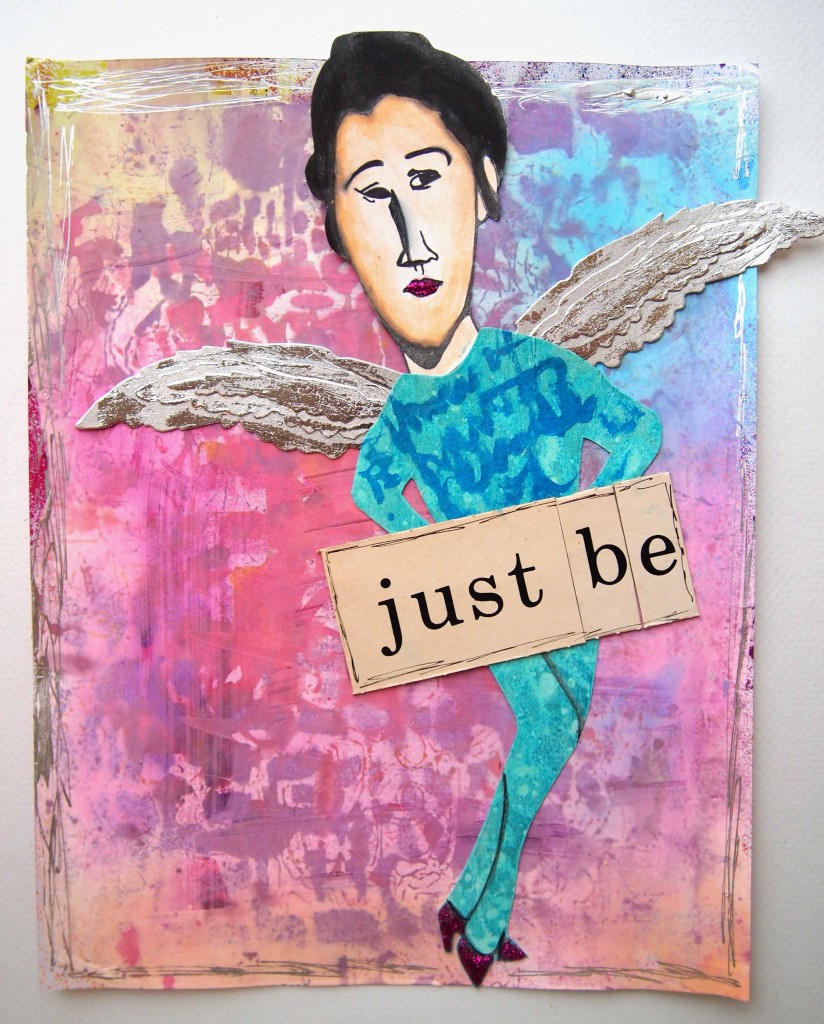 For this week's Fall Fearless and Fly challenge the quote sparked this journal page.  When I am arting in the studio I can find such a calm and peaceful place inside of myself.  I can just be.  And if I can be with shiny metallics and glitter glue- all the better!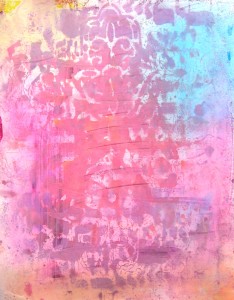 This background was made using Jessica Sporn's Hebrew Calligrahpy and Hamsa stencil.  Ink had built up on the stencil so I used that up on the page.  That is why it was a wonderfully imperfect inking!  This stencil has a completely different look when I use is this way compared to how I used it in my last post here.  Can you see the stencil in it?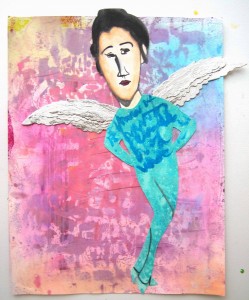 I cut out the body, inked it up, die cut the wings, added lots of silver foil and paint to them, and grabbed a head I had stamped some time ago.  At this point I realized she was either wearing a body suit or needed some kind of clothing!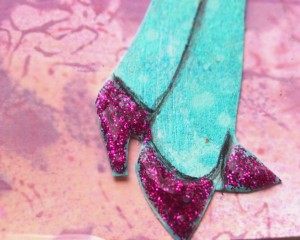 Every girl needs sparkly shoes!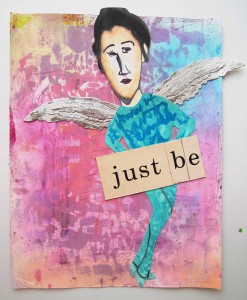 The words solved her clothing issue!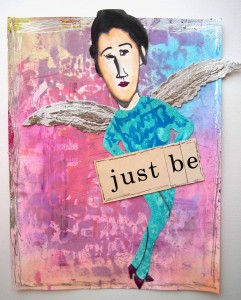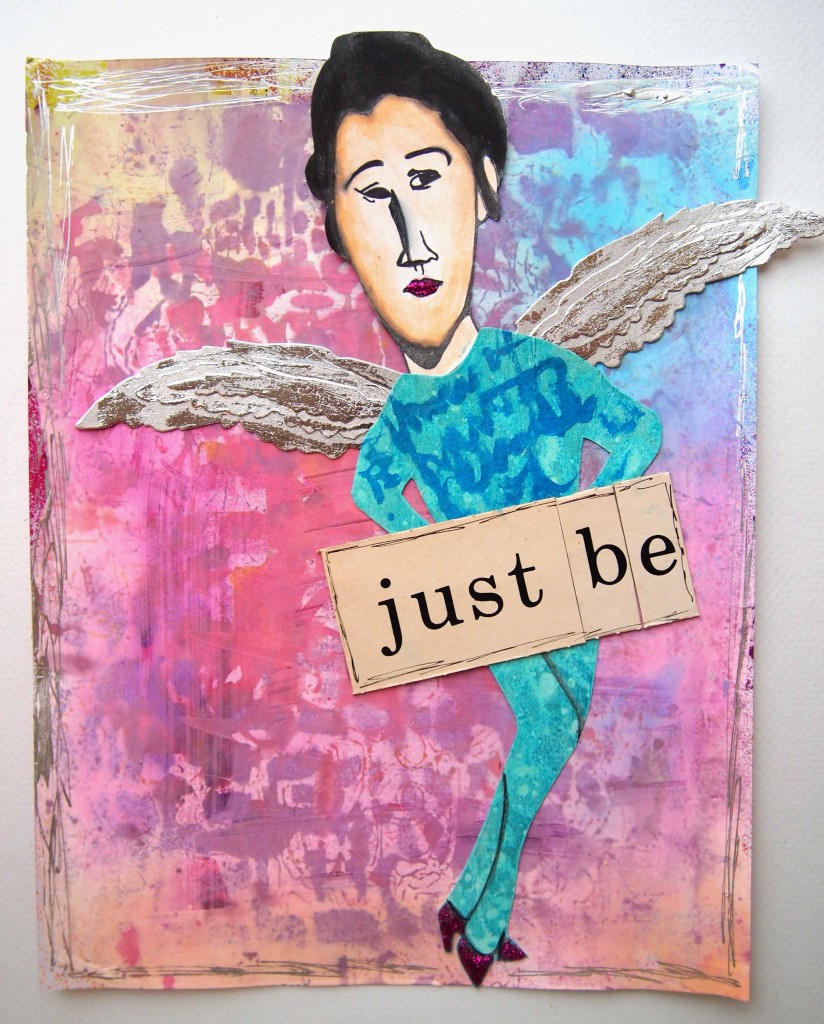 A scratchy frame drawn with a metallic pen and a few quick lines around the words and she is ready for the world!
The guest artist for Fall Fearless and Fly is Dina Wakley!  Stop on over and check out her amazing art journaling!  We've got a great prize from Blue Moon Scrapbooking for this challenge! Here are the prompts for this challenge!
Headline Prompt:  Divided by God:  What does "God" mean to you?  How do you access"God" or the divine or the sacred in your life?
Color Prompt: Metallics – gold, silver, copper, bronze, or all of them!
Quote Prompt: "This is my simple religion.  There is no need for temples; no need for complicated philosophy.  Our own brain, our own heart, is our temple; the philosophy is kindness."  The Dalai Lama
Have a wonderful and creative week! If you are looking for more creativity check out Inspire Me Monday, Creative Every Day, and Fall Fearless and Fly!