How you ever felt afraid when you are making art?  I do.  The fear of ruining it.  The fear of it not being what I imagined it would be.  The fear of so many things.
I am tired of fear.  So, when Fear stopped by my studio today I invited her in for a Diet Coke.  Turns out Fear is a pretty nice lady who means well but is a bit extreme.
As we talked I began to respect how Fear serves and motivates me at times.  Fear of paying late fees gets me to pay my bills on time.  Fear of car accidents gets me to put my seat belt on when I drive.  Fear of cavities gets me to brush my teeth and floss twice a day.  Okay, I only floss once a day.  Fear said that is what she wants to do – help motivate me.
"But sometimes you are a bit strong and I find it hard to do what you are telling me.  So hard in fact I am often frozen," I said.
"You are supposed to think about what I am showing you and then decide your own path.  I am not supposed to decide what you do," replied Fear.  Oops.  I misunderstood fear.  Since I had her in my studio I brought out a painting that was stalled due to fear.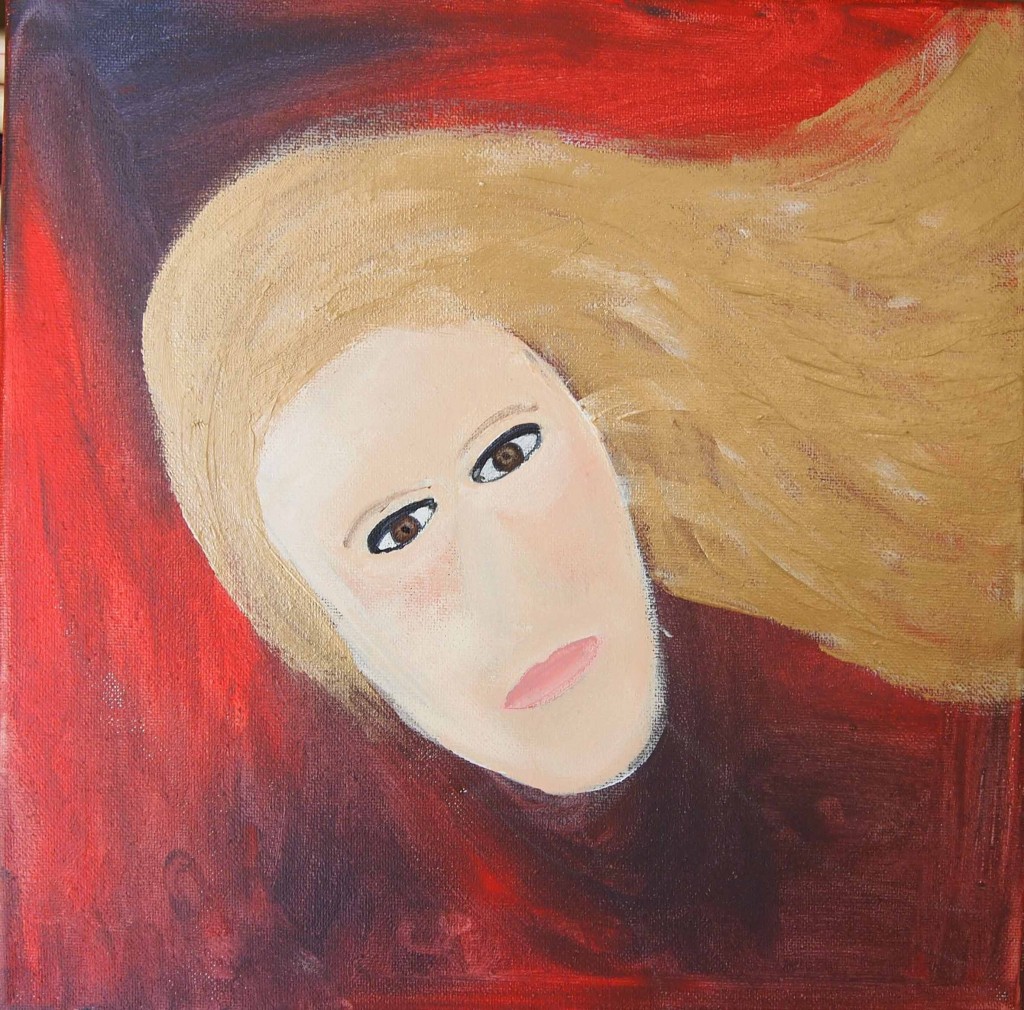 "I was afraid of the nose.  I tried a little but it was the ugliest nose ever," I said.
Fear replied,"It was the ugliest nose.  But why did you stop?"
"I didn't know how to draw a nose. "
"Do you now?"
"YES!  I took a workshop that taught me the fundamentals of face drawing and I learned tons about shading and especially noses.  I searched out that class because I realized I didn't have the technical skills I wanted/needed."  Fear motivated me to learn the skills to draw a face.  Fear was my friend and I had treated her like my enemy.  Oops.
I went to the canvas with the intention of painting on the missing nose but what I heard Fear say was, "You might ruin it with paint."
Instead of just blindly reacting to the fear I started to think about it.  Fear was right. I might ruin it with paint because I didn't remember what paints I had used so long ago on this painting.  The color matching issue, even if close, would bug me.  Really bug me.  Since I was thinking instead of being frozen by fear I realized that watercolors were the way to go.  They were translucent so the color matching issue would be easy to correct.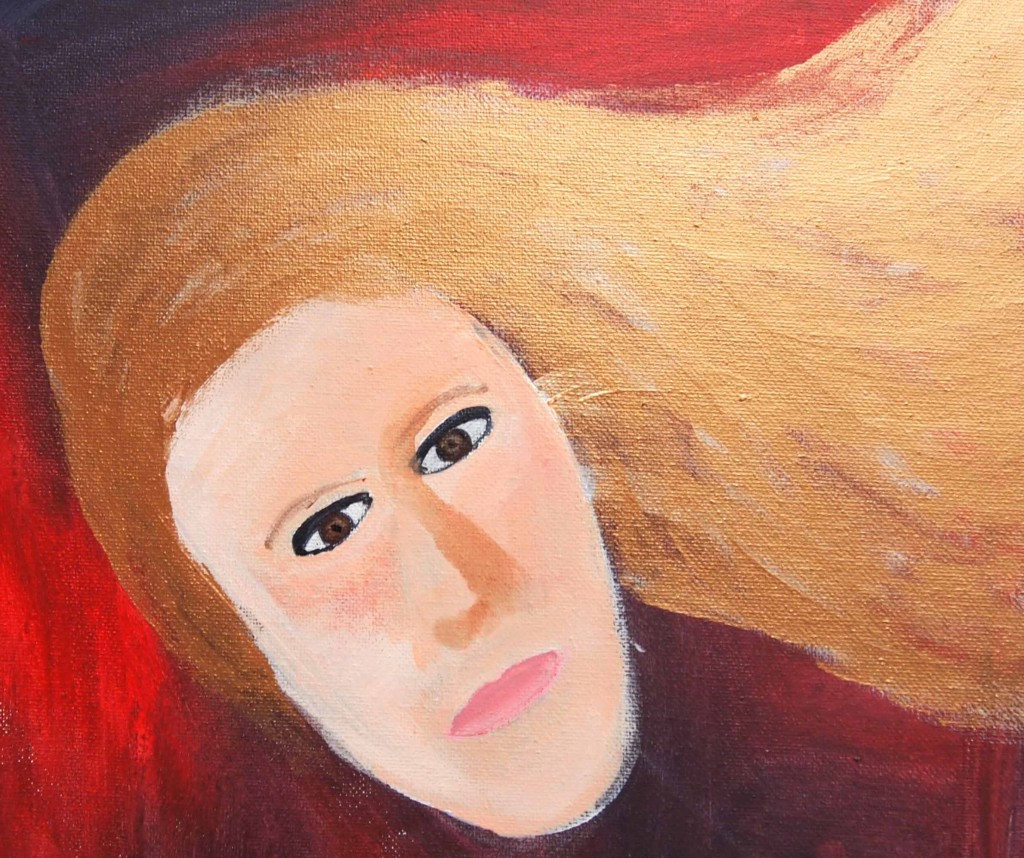 They are easily removable if my first attempt is not what I want.  I can't ruin it with watercolors.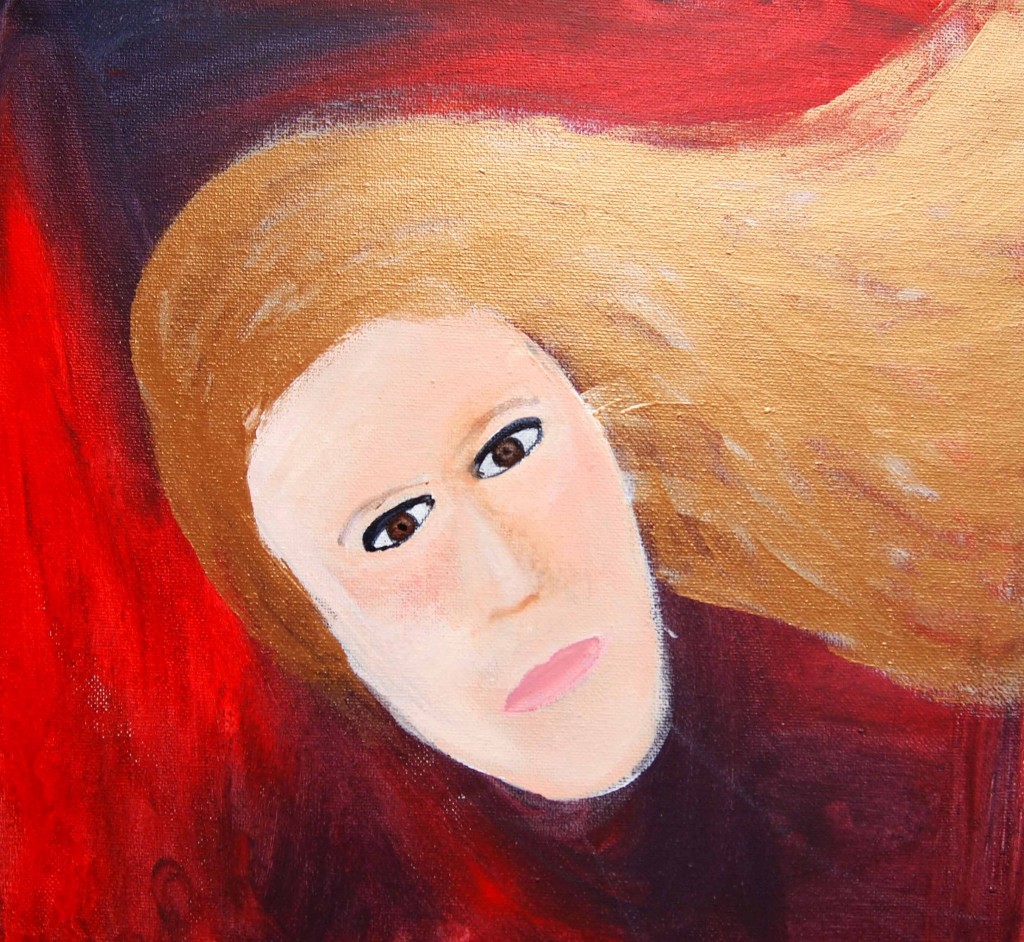 Now that I am listening to fear instead of running from it, I began to notice things I wanted to improve in the painting – like the hair.  Watercolor is my friend.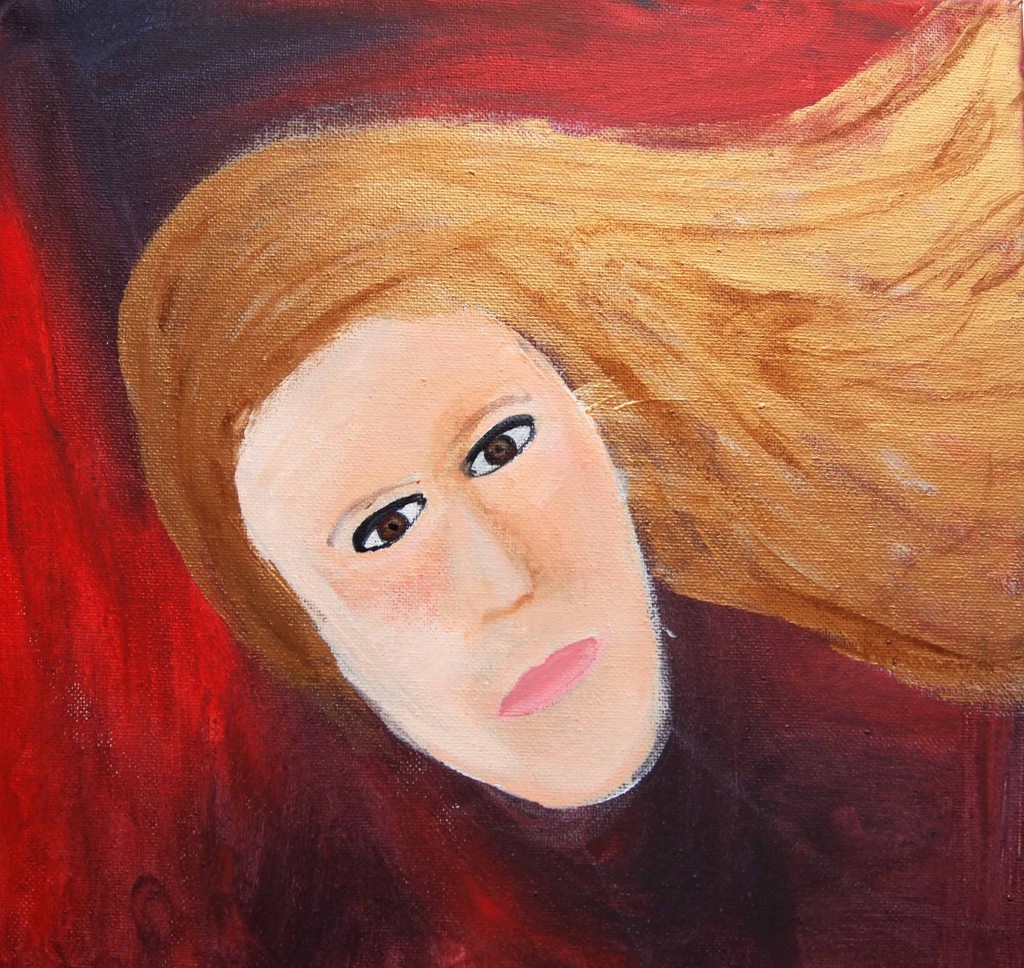 Next I started to wonder why I never put a neck on her.  Was she meant to be a floating ghost head?  Who knows, but that is the next area for me to work on.  For now, I want to enjoy my Diet Coke with my new friend, Fear.
*After reading this post, my dear hubby said, "I thought Fear was more of a Mountain Dew type."
"She might be, but I offered her a  Diet Coke."
Want to see more painting?  Check out all the great artists at Paint Party Friday!