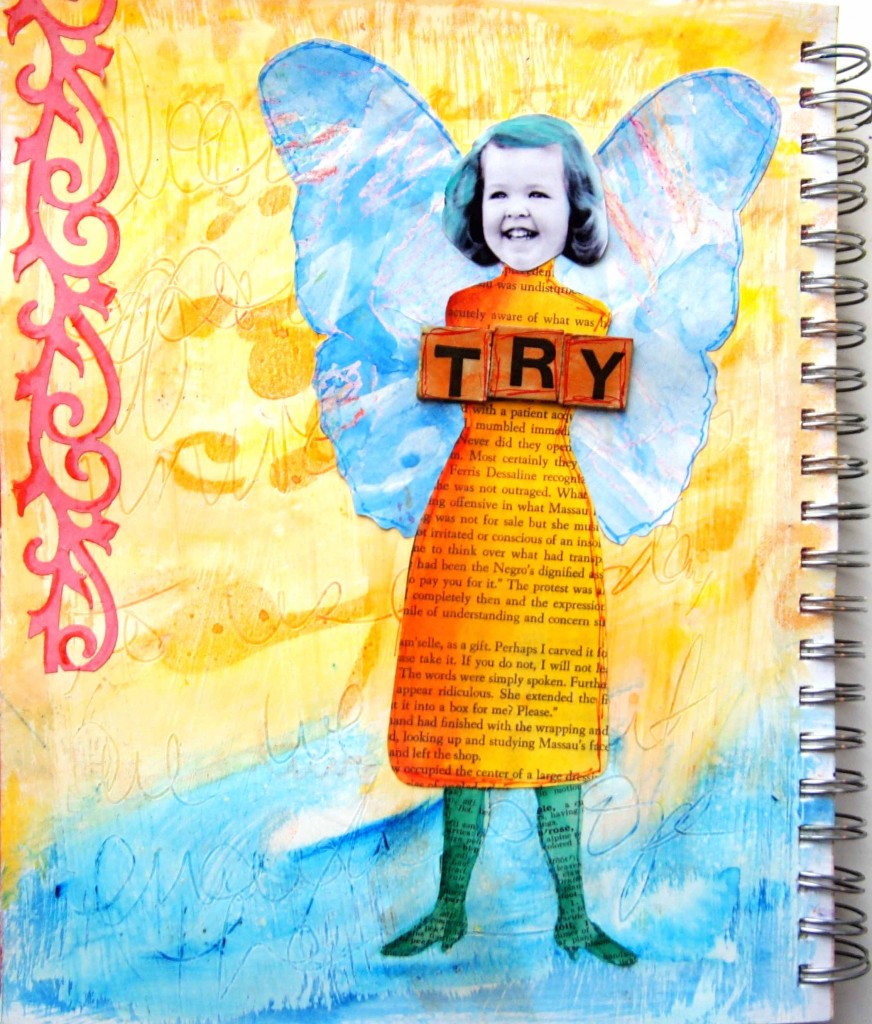 I have been stuck lately.  Stuck.  Stuck.  Stuck.  I got tired of being stuck so I just tried something.  I dug around in my junk basket – a basket full of scraps, leftovers, and abandoned project parts.  Once I started doing I felt a little less stuck. It felt like rocket science when I was in the middle of it but now it just seems so obvious.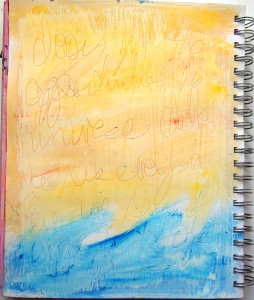 A background page I made long ago with gesso and who knows what to make the yellow and blue.  I tend to make backgrounds, especially when I get new supplies that way they are ready when I start a journal page.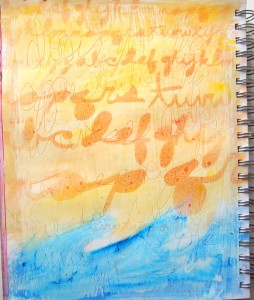 One of Julie Balzer's Crafter's Workshop new stencils added a bit text to my page with orange Glimmer Mist.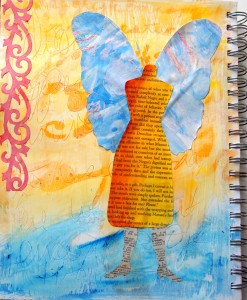 Added the main elements.
She looked a bit strange without a head and arms.  Cut up a copy of a vintage photo.   The word, which so summed up how I got moving on this page, took the place of the arms.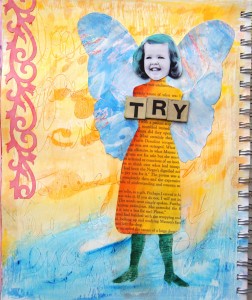 She looked just placed on the page so I colored her hair with Peerless watercolors- so soft on the glossy photo. When I started working on the legs with the Peerless watercolors it was a different story.  The text paper was very absorbent so the color turned out so dark.  At first I didn't like it, but I had started so I saw it through.  Turns out, I like it better darker.  Happy accident.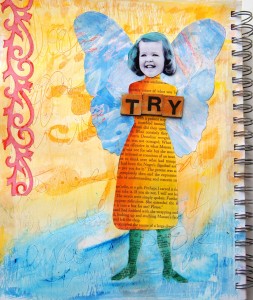 The "try" was just too plain. In came the Gelatos to the rescue!   The red swirl, a new punch I bought, needed more than just the red so I used my Inktense pencil to add a darker red to it.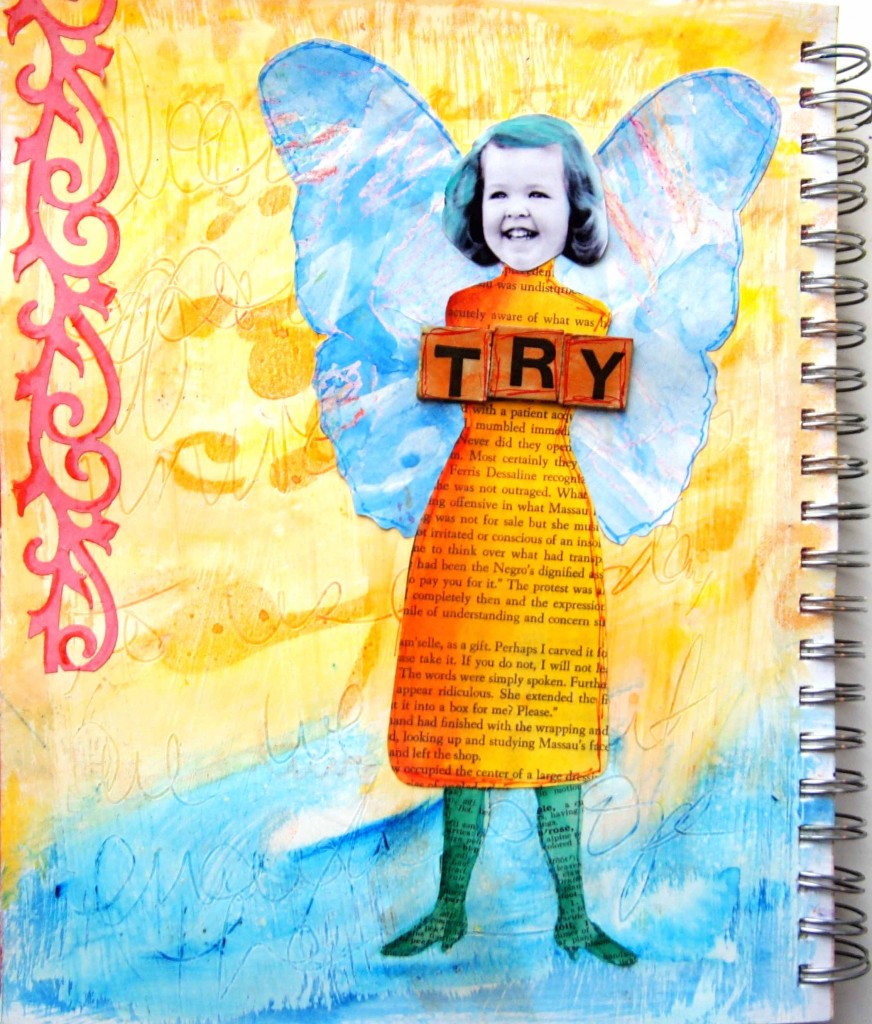 Still felt unfinished.  A bit of fine line marker edging and scribbling to add a touch of definition.  Now I was happy.
Linking up with Just Journals and Julie Balzer's Art Journal Everyday.