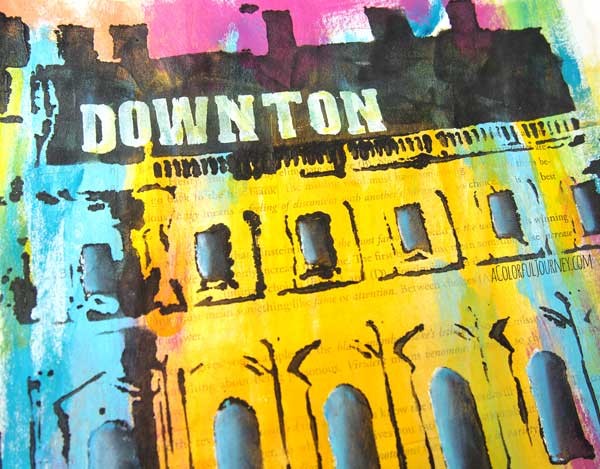 Downton Abbey has me under its spell.  I have avoided it until recently and now am an addict devouring seasons as quickly as life will allow.  While listening to the video of Downton Funk- okay, watching the video while pretending to straighten up the studio- I ended up with an art journal page instead of a clean studio.  So I called it a good day!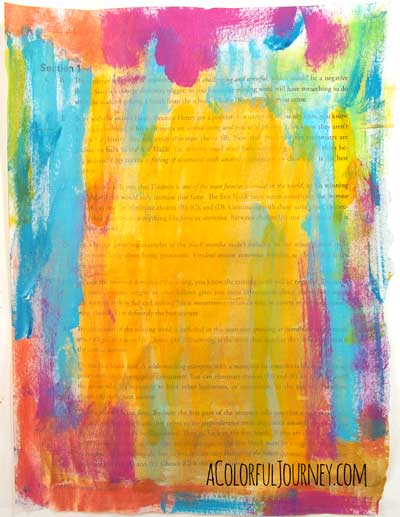 Leftover paint on my brushes led to this…couldn't bear to waste a drop of paint.  I know, Downton Abbey tends to have more muted colors but the characters are oh so colorful.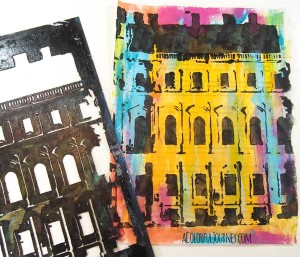 My 1700's Building stencil jumped out at me as a manor so I let my imagination run wild that it was Downton Abbey.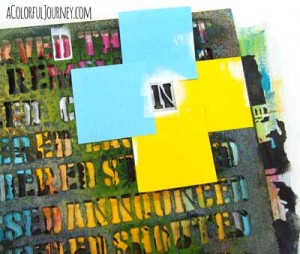 I did not have a stencil that said Downton so I used letters from other words on my Verbage stencil to create what I needed.  Just some little Post it Notes for some quick masking.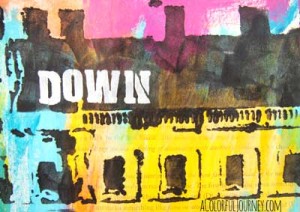 What would Carson say!  My letters weren't perfectly spaced. I always chuckle when I see him with the ruler measuring the spacing of place settings.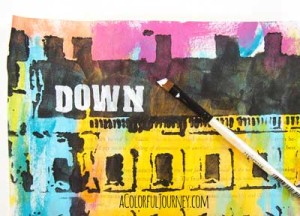 I covered up the stencil breaks with a little touch of white paint…had to keep things prim and proper in honor of Mrs. Hughes…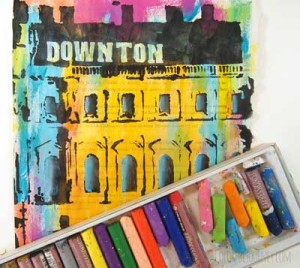 But I can't keep things too proper…there had to be even more color. Oil pastels added bits of color here and there with some messy smudges.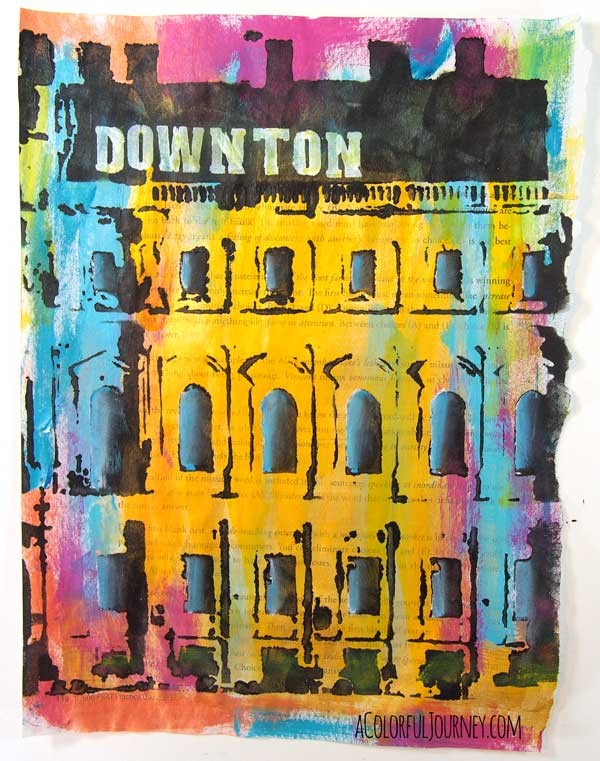 Supplies Used