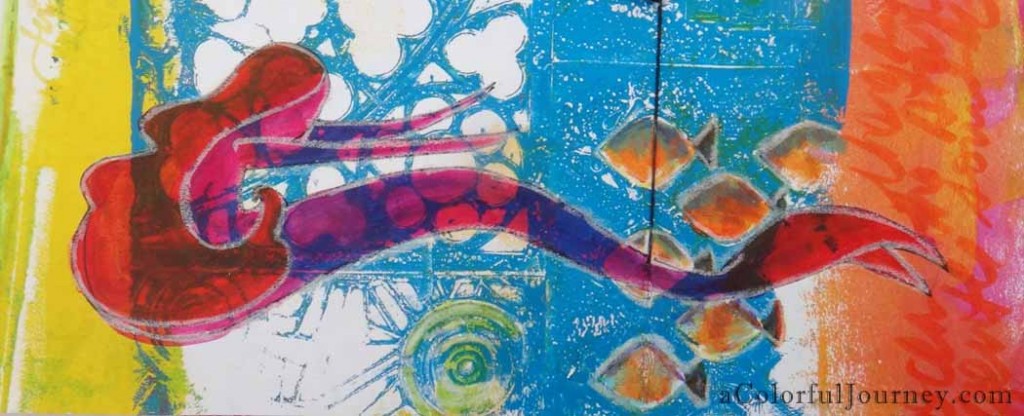 I always invite my muse to come into my studio so I thought it was only reasonable that I pay her a visit over spring break a few weeks back.  Where does she live?  In Turks and Caicos.  How do I know she lives here?  Because when I am there I am inspired like no where else.  Not the most scientific way to track my muse- but it works for me…Here are some of the friendly fish from my morning snorkeling that sparked this art journal page.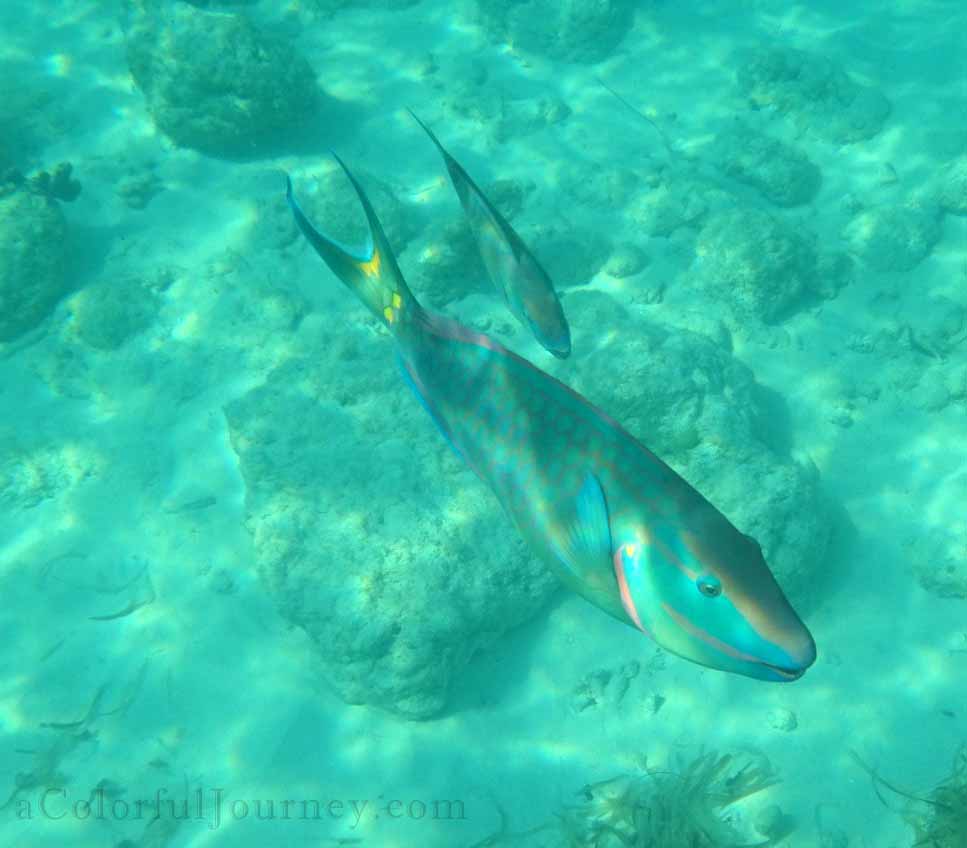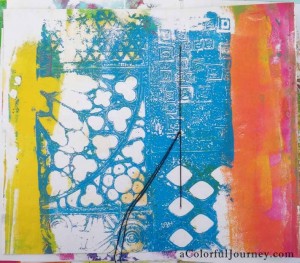 A page in my homemade journal created using Gelli prints.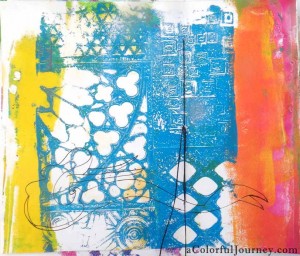 The mermaid is by my daughter (I just traced it).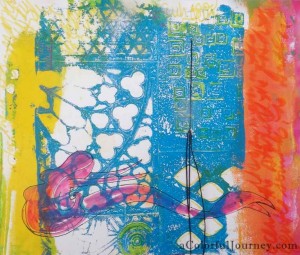 I brought my Copic markers with me to the beach. I haven't used them much but I decided it was time to get them out.  I scribble journaled around the edges & colored in the mermaid.
The Pointy Circles stencil by Julie Balzer became colorful fish as I added layers of paints to the mermaid and fish.  The string that holds the book together almost looks like the mermaid has been caught in a fishing line…perhaps I caught my muse?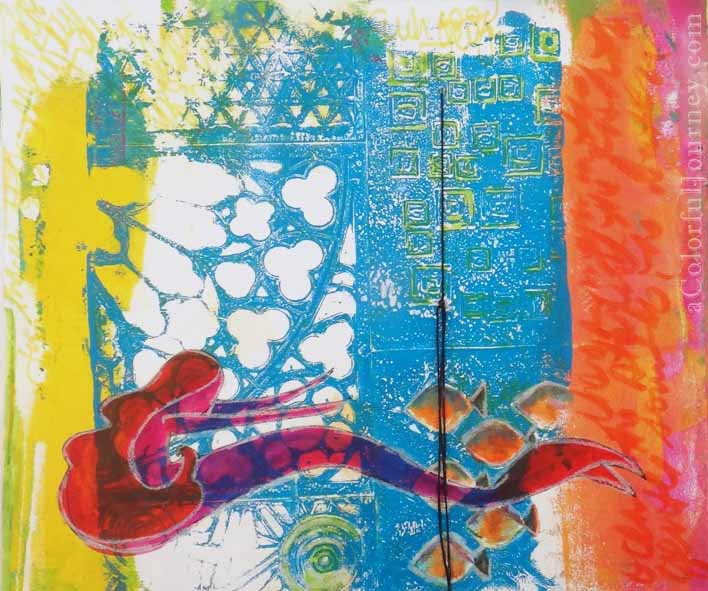 Fabulous news for Gelli Platers!  Blue Moon Scrapbooking now carries Gelli Plates – even the 12 x 14 and they ship for free for orders over $50.  That means the 12×14 Gelli Plate ships for free!
Linking up to Art Journal Every Day, Creative Every Day, Make It Monday and Paint Party Friday.