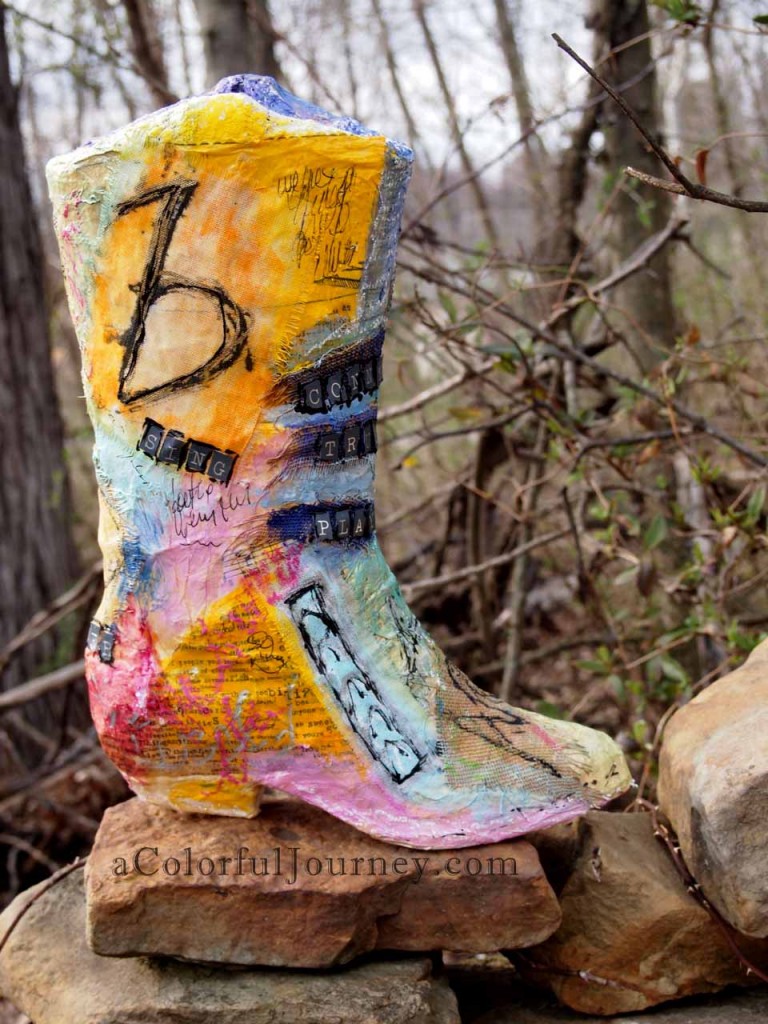 My face hurts.  It did most of the time I was at Art Is You in Nashville.  It hurt from laughing so hard.  Thanks to Sallianne and Ellen who put so much into planning and organizing this!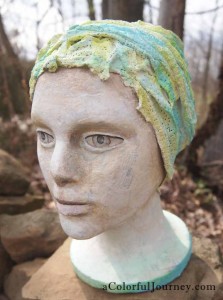 Pam Carriker taught a fun workshop, Busting Out.   I finally feel like shading faces is starting to click for me thanks to Pam.
I guess the video is proof we're a bunch of crazy creatives!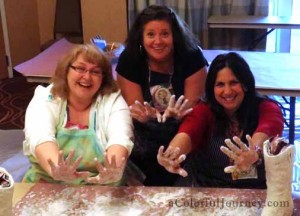 Sue Pellitier taught the boot workshop- we made a huge mixed media mess full of techniques and loved every minute of it! One of the things I love about creating something is that every time I look at the art  I remember the feelings I had when I made it.  The boot at the top of the page brings a giant grin to my face!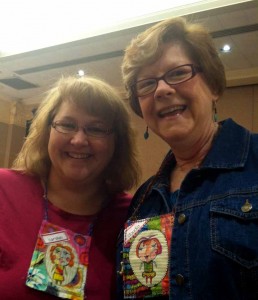 The art is amazing at Art Is You and so are the people – attendees and teachers!   Being able to meet new friends, catch up with old friends, and meet online friends like the wonderful Claudia in person is pure joy.   I won't bore you with all the names- it would be a very very very long list… By the way- check out our name tags- yes- those are our name tags!  Handmade and fabulous for everyone at Art Is You!
Big welcoming open tables for breakfast and lunch invite you to meet new people.  At my first Art Is You I came alone but left with friends!  Planned gatherings kept the creative spark lit and entertained us during the non-class times. Rice Freeman-Zachery (a warm and wonderful soul)led a panel discussion about creativity (which involved a great deal of laughter).  Warrior painting with Sue for Eat Cake and Create. Kecia Deveney let us lose with glitter and wings.  And so much more!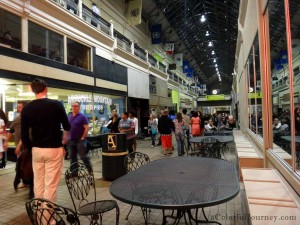 The Art Walk where 3 van loads of us descended upon art galleries…not only amazing to stroll through galleries with such fun people but the people watching was out of this world!  I so wanted to know the story behind the couple carrying a hula hoop and a giant alphorn (a yodelers horn- think Ricola commercials).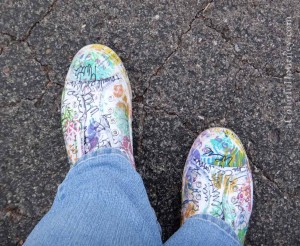 These feet took me to Art Is You in Nashville and they're taking me to Art is You in Stamford in October.  If you've ever wanted to try an art retreat- this is the one!