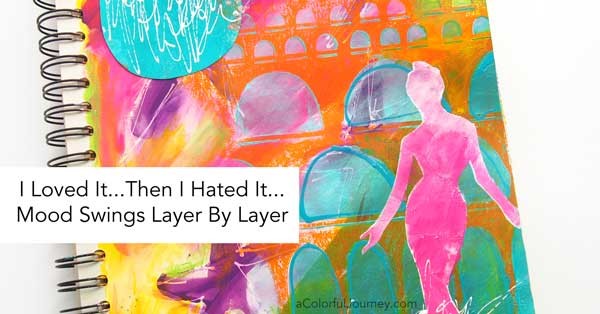 I loved it…then I hated it…my mood toward this art journal page was swinging from one extreme to another with each layer.   Wild extremes that happened in a second.  I love when this happens because it was such a fun ride my muse took me on today!
It started with a layer I loved.  I loved the process of finger painting this and I loved the colors, I loved everything about it but it didn't feel complete yet.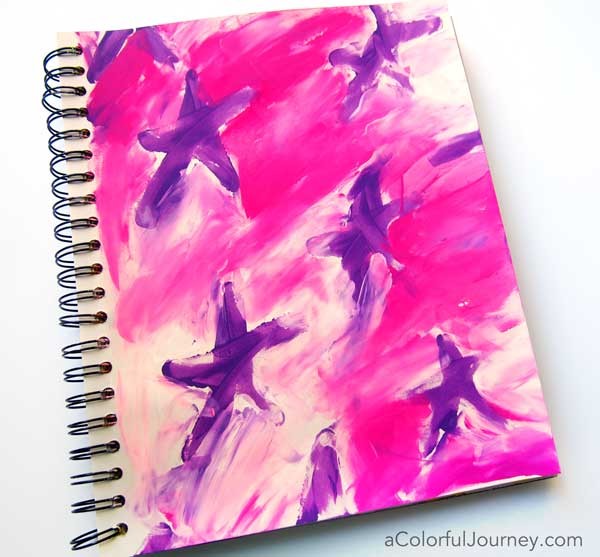 So I added the teal color.  Then I hated it….big time.  OOPS!  Even though I was repulsed by it, I knew there was an opportunity in it but I sure had no idea what that was…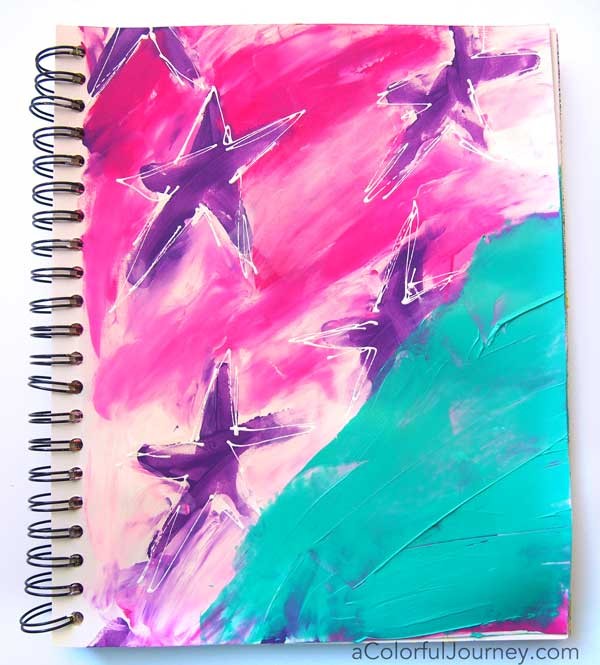 So I added some yellow Gelato.  Then I hated it a whole lot more…OOPS!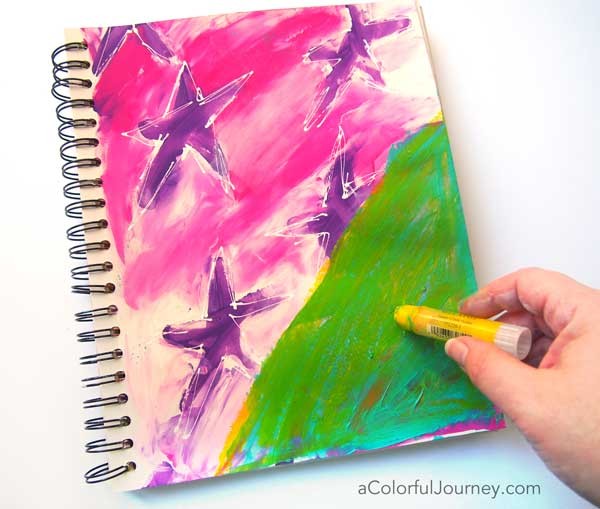 So I grabbed a Gelli Plate® and my Arched Aqueducts stencils to make a print on it.  I loved the orange but hated the green.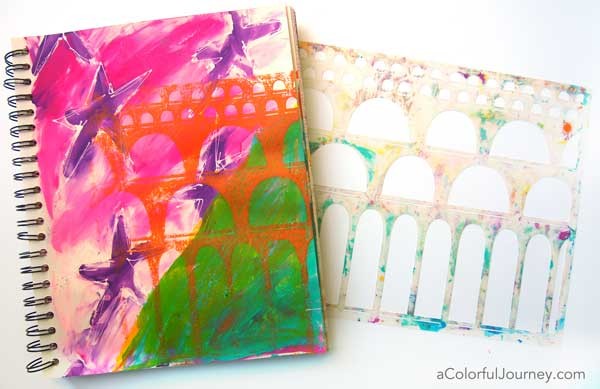 So I added some metallic paint in the arches.  Couldn't decide at this point if I loved it or hated it.  So I added another layer.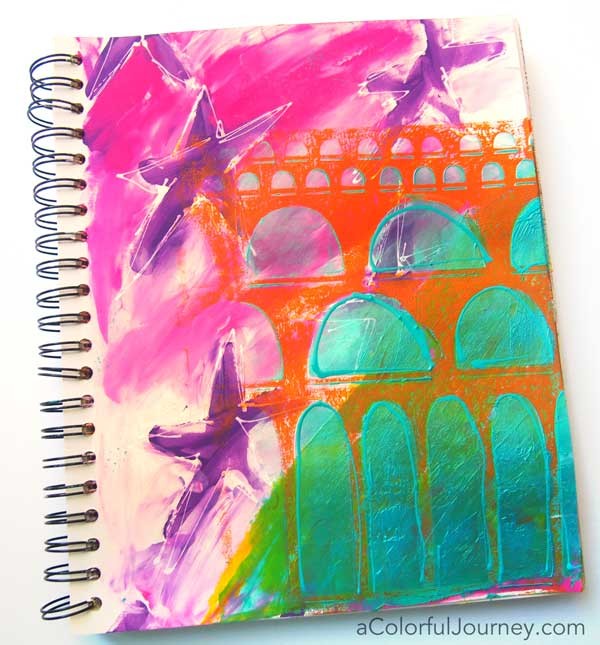 The pop of yellow was a definite LOVE!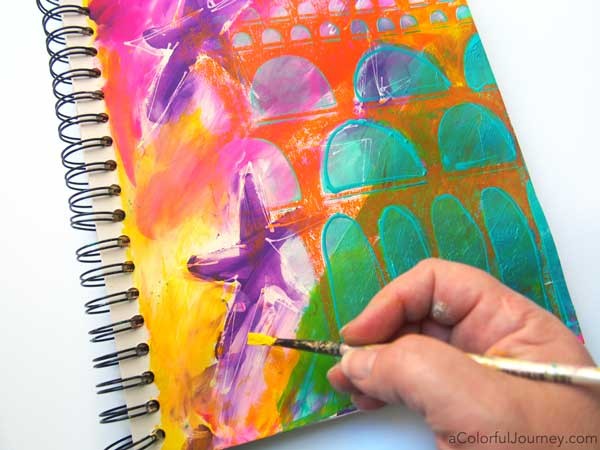 If the yellow was a big LOVE then adding some green would add to the love.  OOPS!  I hated how I did the green.  It didn't have the same feeling as the yellow.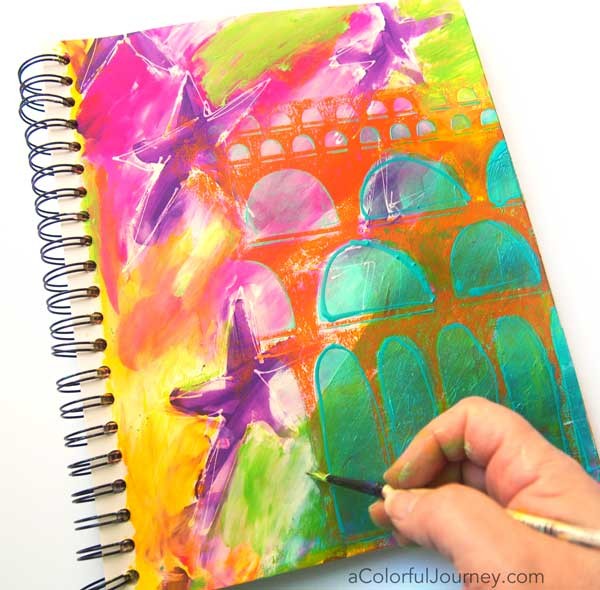 Then I loved it and hated it in the same moment…I loved how it looked with the cut out circle from an old Gelli print® but HATED covering up my favorite star.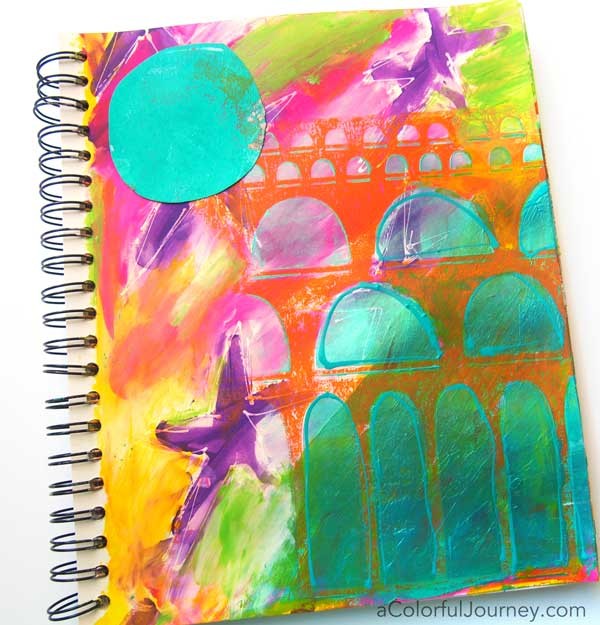 Using a hand cut stencil I added her.  Suddenly all the layers that I didn't love before fit perfectly behind and around her and I love how they all worked together.  Even the teal.  Even the green.  Even the yellow Gelato.  Even my favorite star being covered up.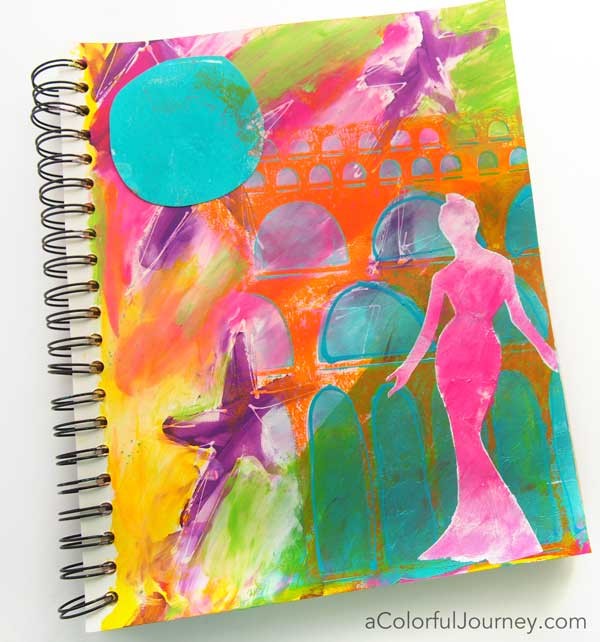 The last touch was some scribble journaling to capture my many moods while making this.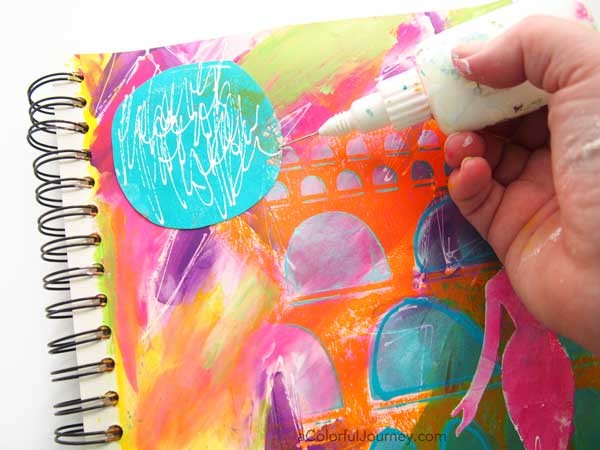 Now when I look at the finished page, all I feel is love.  But while I was so focused on this, something else happened!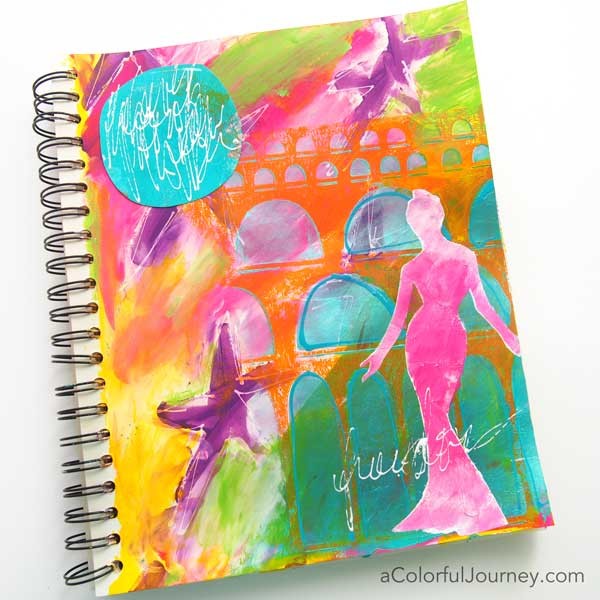 The whole time I was working, my focus was on the art journal page.  The clean up page that built up as I cleaned off the Gelli plate®, used up the leftover paint on my brushes, etc. was an unexpected treat when I noticed it at the end.  Funny how that works…so now I have the start of another art journal page ready to go!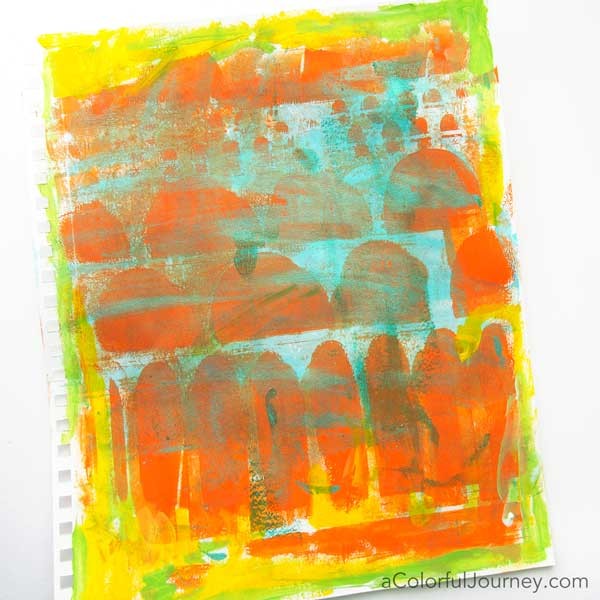 Here are the supplies I used. Some of these links are affiliate links which means I get a small percentage. It doesn't cost you anything extra and you are helping me keep this blog and my videos ad free! Thank you- I don't like ads any more than you do!