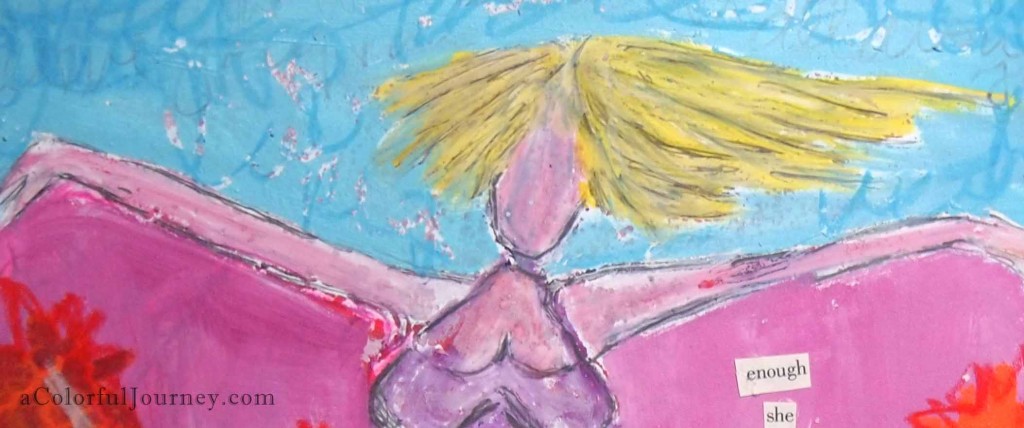 I have been struggling with a big decision with the pro and con lists feeling equal.  So, I turned to my most trusted  advisers, paint and stencils to see what answers emerged.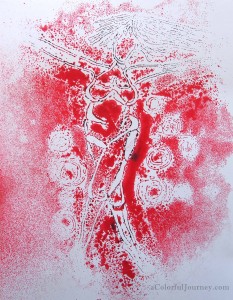 This started as a page used to clean off Sue Pelletier's Loose Woman stencil  when it was drenched in spray inks.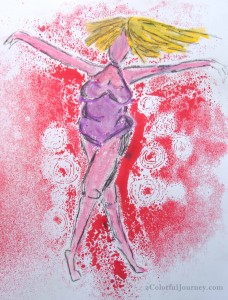 Oil pastels gave her some color.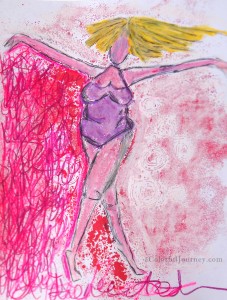 Layer after layer of scribble writing in colored pencils as I tried to sort out my big decision all out in my head.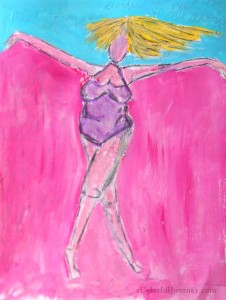 A layer of paint covers up my writing and her personality is really starting to show.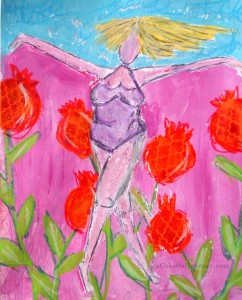 Julie Balzer's Poppies stencil and Ronda Palazzari's Quatrefoil combined to make the garden that brightens her life.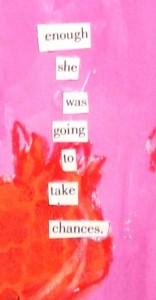 Some found book text- I trusted what popped out to me as I skimmed the book- and it gave me my answer…and a clue that I need a new camera since the old one has been malfunctioning…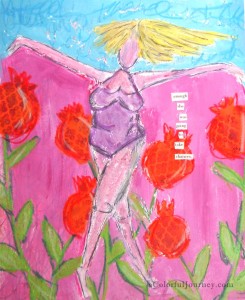 She has spoken and now I know what path to take.  In the next few months I'll be able to share the details…
Linking up with Art Journal Every Day,  Paint Party Friday, Simon Says Stamp and Show (color) and Creative Every Day.