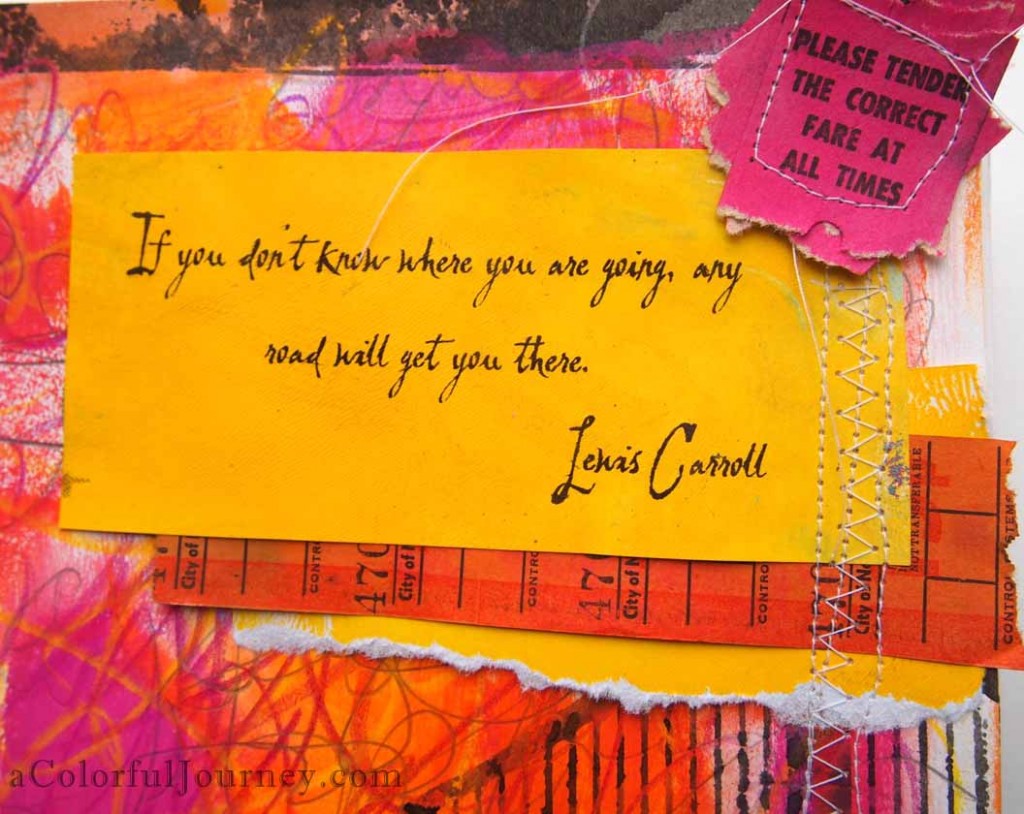 This started as a way to loosen up and get the gremlins out of my head.  It wasn't until I was sewing on the quote that realized how true it was…I just wanted that cranky gremlin in my head to shut up.  I started doing something, anything, to get that gremlin to go away.  By the time I finished this art journal page the gremlin had vacated my mind!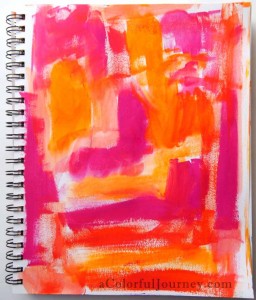 I had extra paint on my palette so I used it up randomly on an art journal page.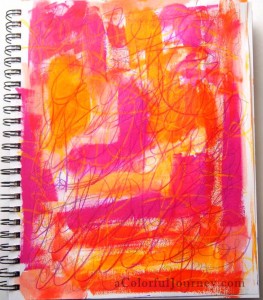 Writing my "morning pages" with pencil and colored pencils in my art journal to get some crazy thoughts out of my head.  Once I wrote them down I had released them and they began to lose their power over me!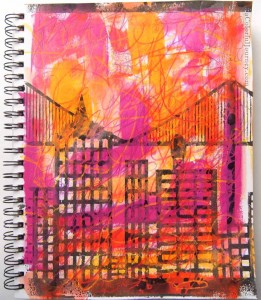 Cityscape by Julie Balzer was just what I wanted for this background.  I covered it in Dylusions black spray ink and plopped the stencil down, using it almost like a rubber stamp.  I love the uneven-ness of the ink coverage.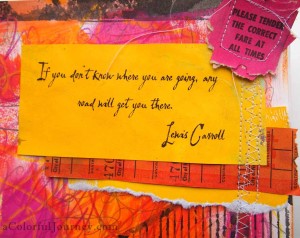 I try to keep on hand a stash of solid colored papers printed on my Gelli Plate. Even though it's a solid color it has a different look than if I had painted it with a brush. Subtle and imperfect, which was perfect for this page!
Don't you love my handwriting! Okay, it's not my handwriting.  I ran my Gelli printed paper through my ink jet printer.  Just had to heat set the ink to prevent smudging…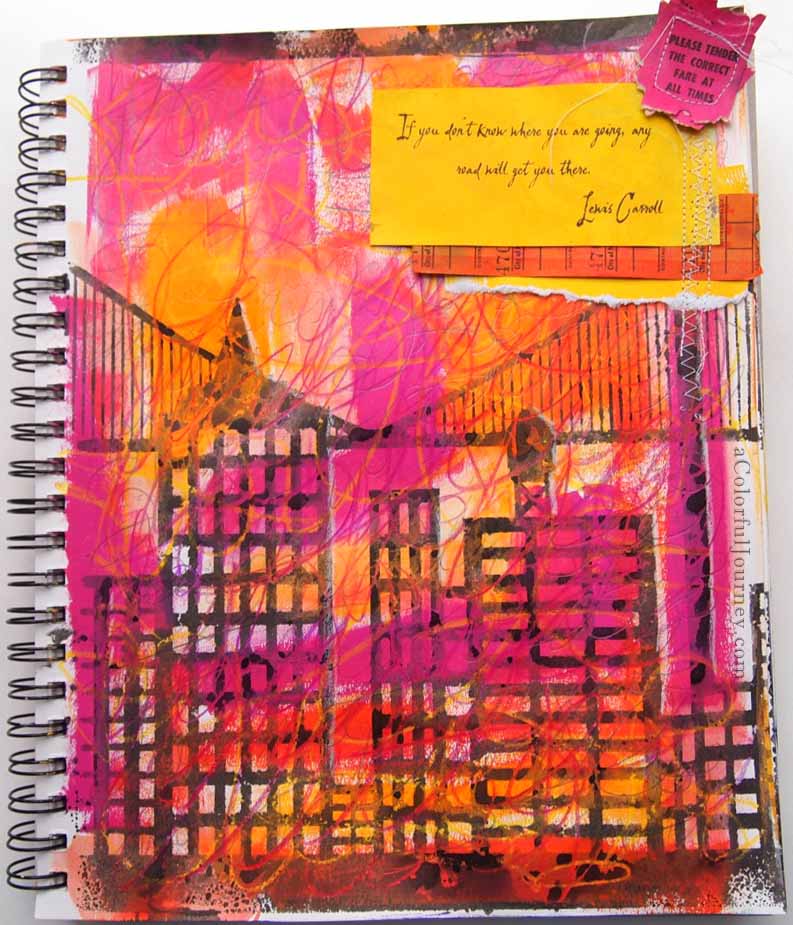 Linking up with Mandarin Orange Monday, Inspire Me Monday, Monday Mantras, Simon Says Stamp, Make It Monday, Create Daily and Creative Every Day.