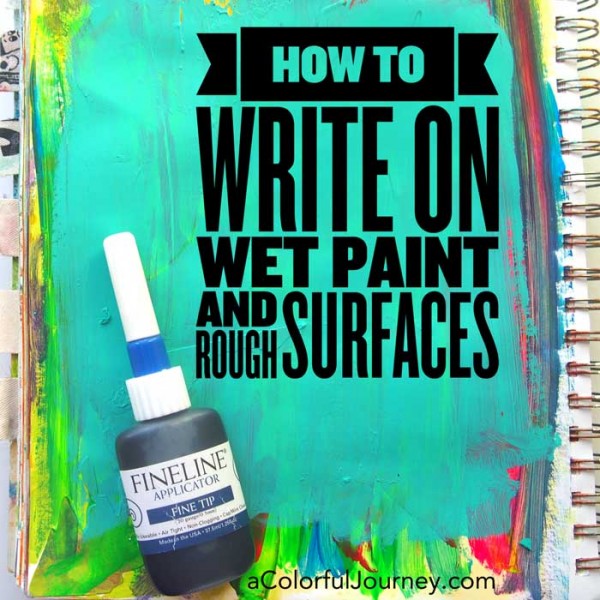 I am absolutely addicted to the fineline applicator. Why? Because it lets me write on just about anything in any color I want.  The way the tip is designed, it doesn't clog which is critical for me because I am not willing to clean.  Not one of these has clogged on me yet.  Beth Figiel left a comment on the blog asking me to explain more about these little bottles so I created this video.
Watch How to use a Fineline applicator to write on wet paint on YouTube.
When you buy it, it arrives empty and you fill it up with any runny color you want.  I fill mine with either acrylic inks  or high flow paint.  The rule I follow is if it will come out the tip then it is a good paint for the fineliner.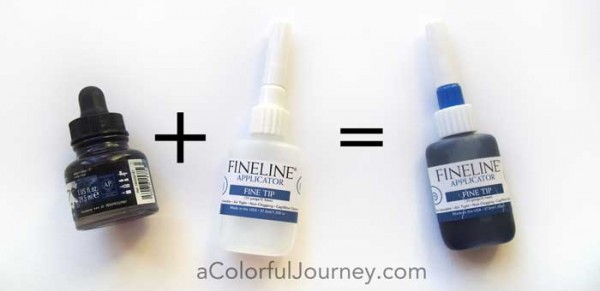 No matter how rough a surface, I can write on it with one of these.  A felt tip pen would get roughed up writing on this surface and a ball point pen will jump and skip on all this texture.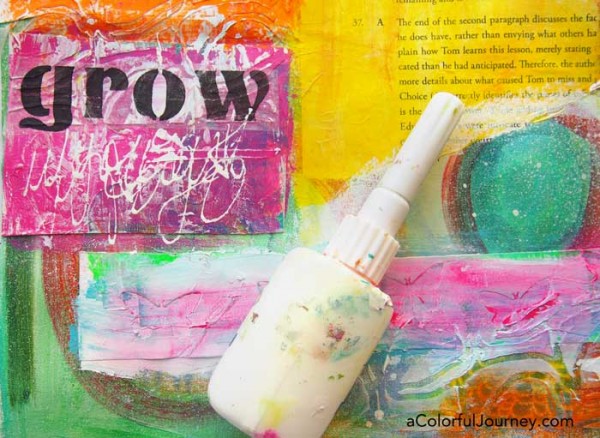 How hard you squeeze determines how much comes out the tip.  There are 2 sizes of the bottles, and I prefer the finest size because it can give me the thinnest line.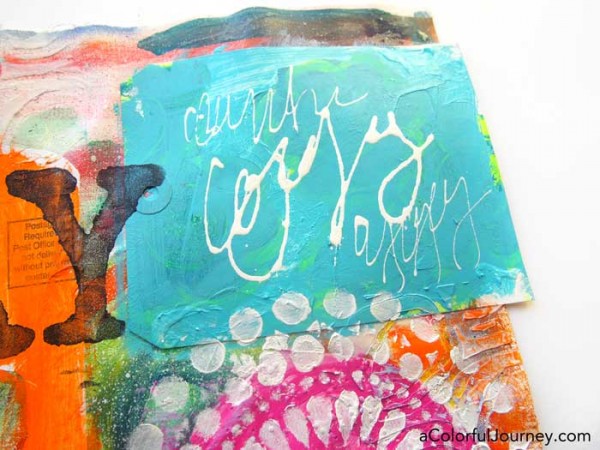 This is my go to way to write on wet paint because I don't always want to wait for paint to dry and I don't want to ruin a traditional pen.  I know, you're shocked that I haven't learned to be patient and wait for things to dry!
Here are the supplies I used. Some of these links are affiliate links which means I get a small percentage. It doesn't cost you anything extra and you are helping me keep this blog and my videos ad free! Thank you- I don't like ads any more than you do!