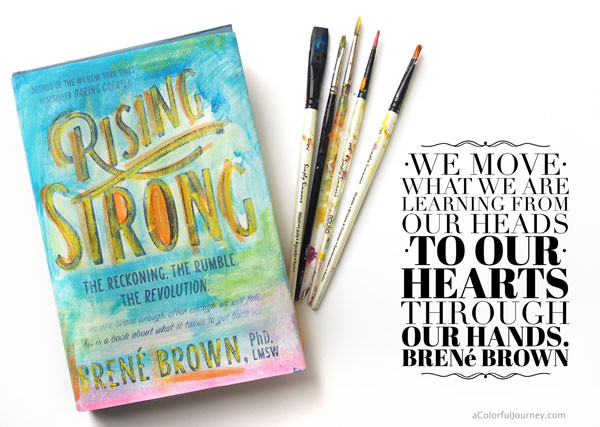 I am going to gush a bit here.  I am a huge fan of Brené Brown and her message about shame and vulnerability.  I loved her And I Thought it Was Just Me…and The Gifts of Imperfection changed how I saw the world…and Daring Greatly spoke to my soul.  So I wondered what on earth she'd have in Rising Strong.  It is hands down my favorite Brené book.
She writes so personally, as if she is just sitting across the sofa talking to you.  That's on the inside but I wanted the outside to feel just as personal. Brené isn't going to stop by and do that for all of us…she'd have to be better than Santa Claus to make that happen.  But I could make the cover personal.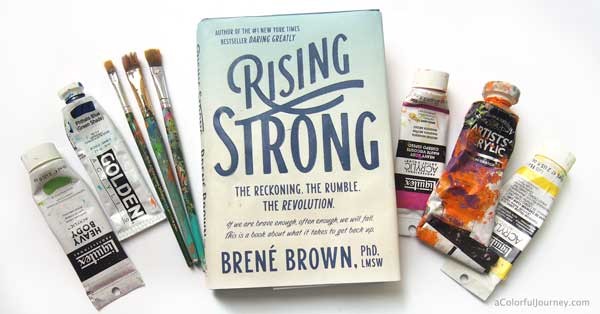 It has a paper book jacket and paper calls for paint in my world.  Out came the brushes and paint.  I gave it light wash of white and then started with the colors.   Then, I followed the letters in Rising Strong with yellow paint.  I used the lines as guides, not as rules, so if I didn't fill it all in or went over the line a touch it was just fine with me.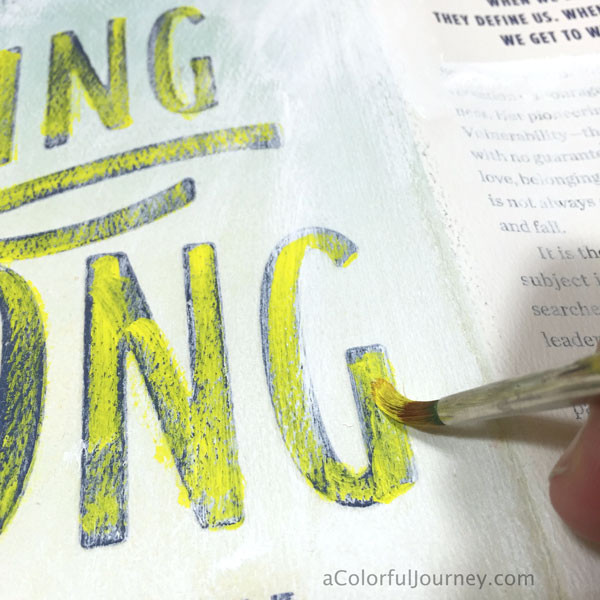 After brushing on the blues and pinks around letters I wanted a very imprecise painting tool for the orange…the Q Tip.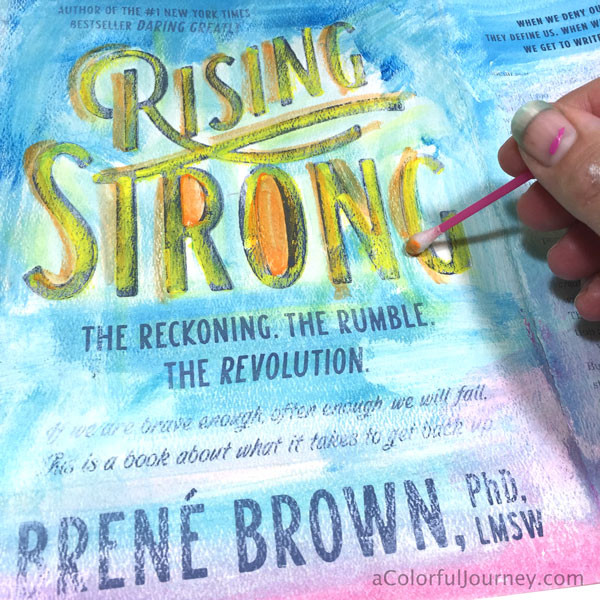 This was just like art journaling but instead of starting on a blank page or in a journal it was on a book jacket.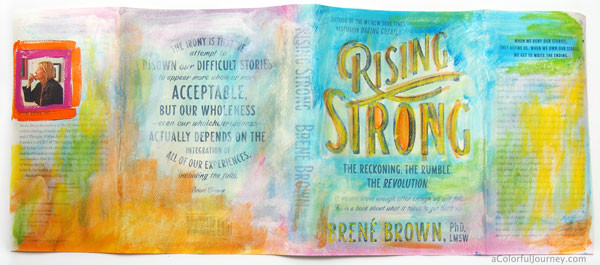 So now when the book is on my nightstand…the minute I see it I have a visual reminder of her message. Thank you Brené for Rising Strong, another insightful and life changing book!