Ever make an art journal page where you don't like it no matter how many layers you add? Nothing seemed to work and it had a lot to do with the serious mood I was in (and it was for no particular reason). Thankfully, something unexpected snapped me out of this headspace and suddenly I began to like the page.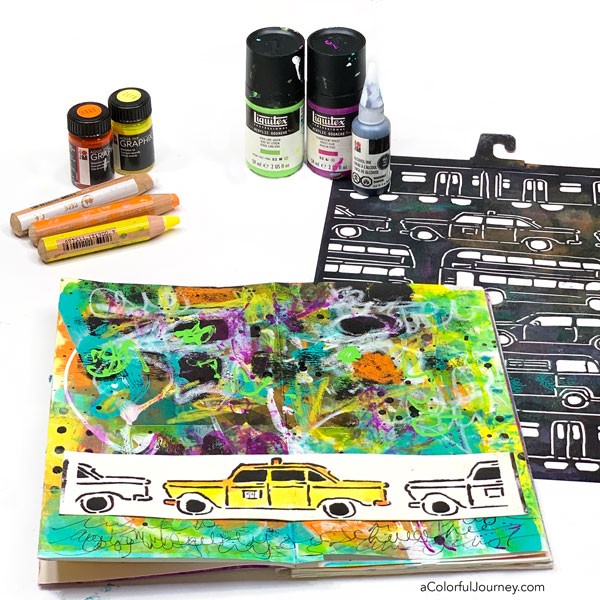 Below are all the layers that I didn't like. Not one bit. It's interesting that as I'm writing up this blog post, I kind of like this now. It's fascinating to me how what we create can look yucky one day and the very next day, the exact same thing can get a totally different response.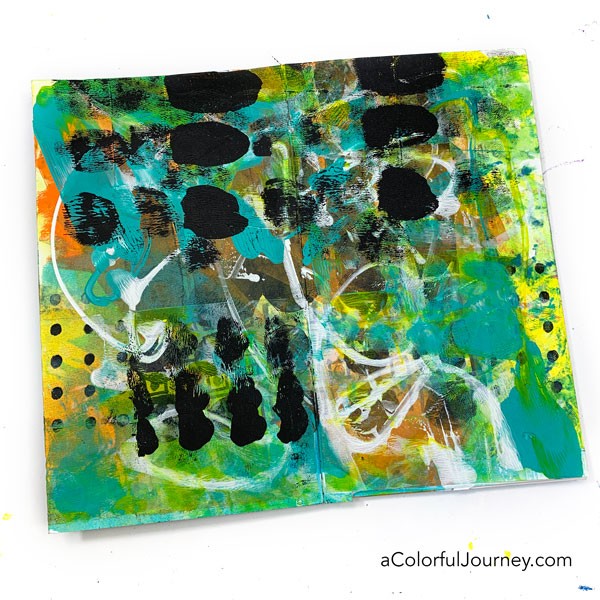 While adding these layers of loose color, the play came back. Why? Because of leftover bit of stenciling. I found an stenciled car, from my Coming and Going stencil, and that got me thinking about something completely unexpected. An old tv show with the silliest theme song intro. Keep reading to see how it helped!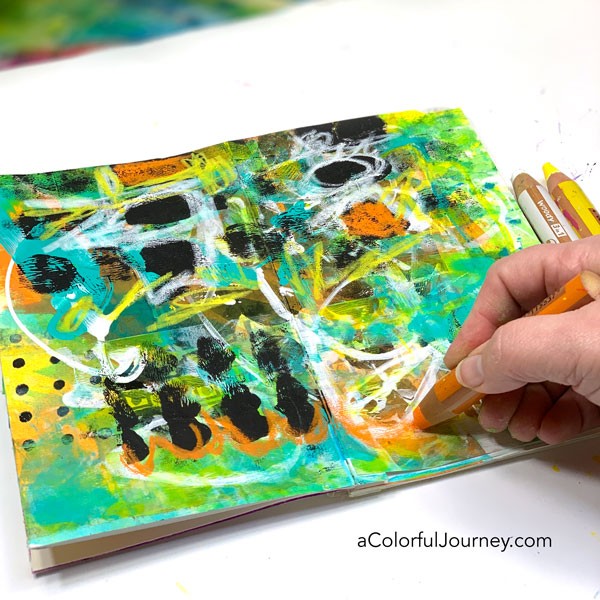 Alcohol inks are usually used on glossy papers. That does create great effects but you can also use them on things like art journal pages to make quick and easy splatter. One reason I love using this more than paint lately is because of how quickly it dries!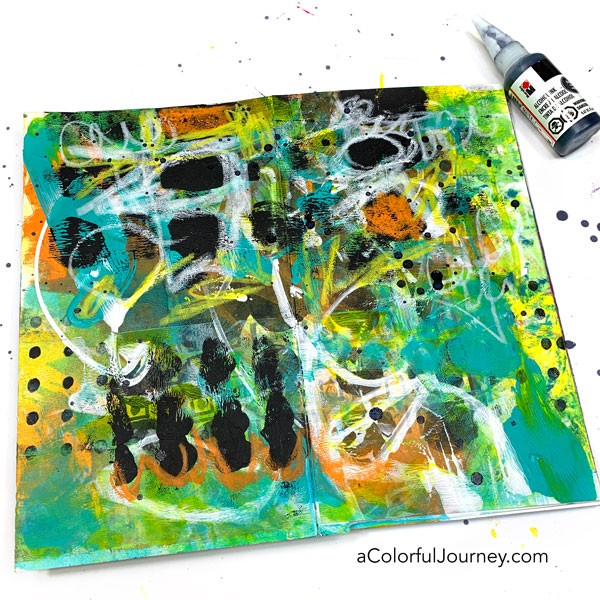 What was the tv show that got me out of the serious headspace? It was Car 54, Where Are You? I can't remember the details of a single episode but the theme song sure stuck with me from seeing reruns as a kid.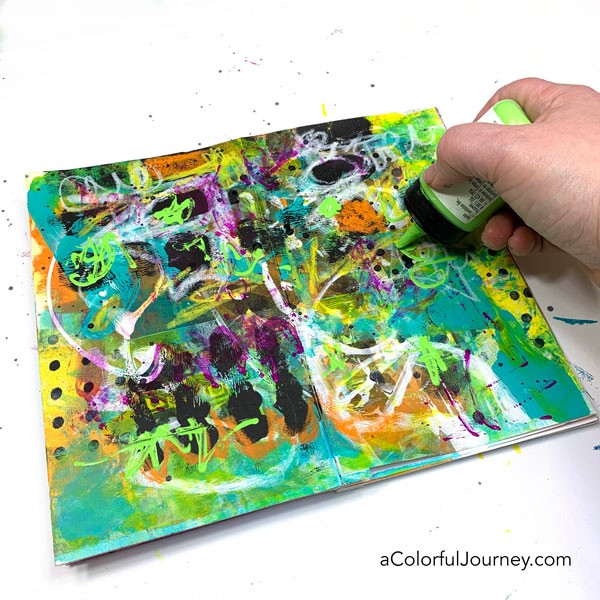 Ever since finding that stenciled taxi, the theme song to Car 54, Where Are You? was running on a loop in my head. Those lyrics are what I'm scribble journaling there, after all it does capture the spirit of how this page has gone.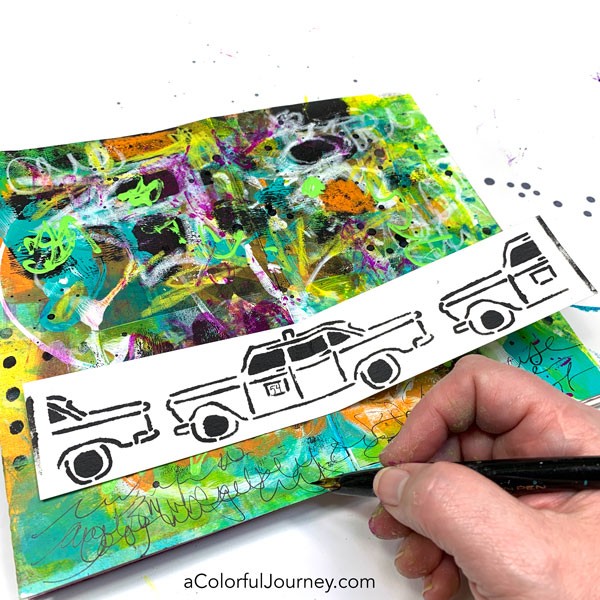 Leaving the car white just wasn't an option. After all, it needed some color! But blue, that would be historically accurate to the tv show, didn't have the color pop I wanted. So I went with yellow making it look like a taxi again.
I definitely used a bit of artistic license here and that's part of the fun of art play!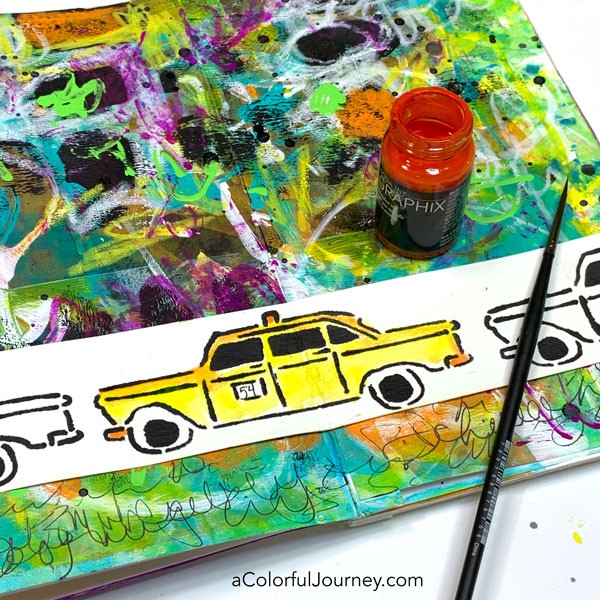 Here are the supplies used. Some of these links are affiliate links which means I get a small percentage. For example, I'm an Amazon Associate & I earn from qualifying purchases. It doesn't cost you anything extra and you get a really good feeling knowing that you are helping keep the free tutorials coming!