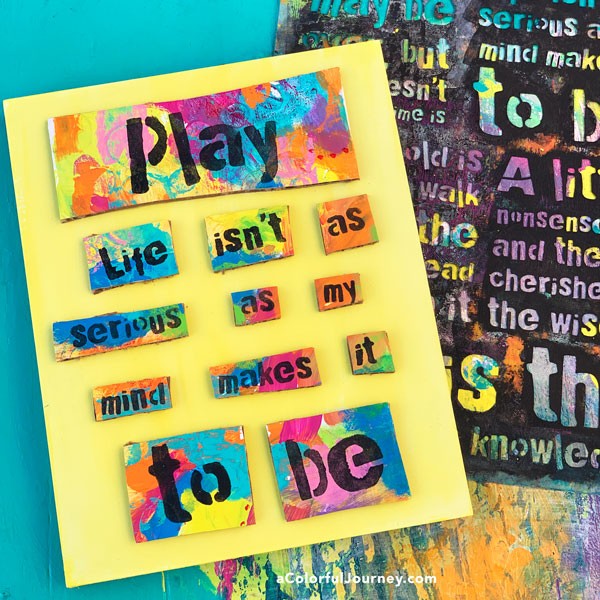 What do I do when I don't know what to do? I'm sharing that along with the video showing how I made this reminder to hang on the wall not to take things so seriously. It's all over in my guest post at StencilGirl Talk.
StencilGirl Talk is the blog for StencilGirl Products where they share all sorts of stenciling techniques and inspiration. And I've been a huge fan of them since I found them many years ago. I fell in love with their designs and the fast shipping before speedy shipping was trendy.
But what I've learned since then working with them as a designer has shown me another side of the company. It's a true family business. Not a faceless corporation, but real people who continue to get excited about stencils and what you can create with them.
So if you like stencils, take a peek over at StencilGirlProducts.com, they've got a few. And by few I mean 1500+