Stencils are a great way to add layers to your art journal, or any kind of art play. One of the reasons they are so great is because of the freedom you have to use all of it or only parts of it. And they're very helpful when things don't go as planned!
When adding the green, that design was almost completely stenciled, then only selective parts of it was used. The stencils that I'm using are ones I created in collaboration with Mary Beth Shaw for this month's StencilClub set.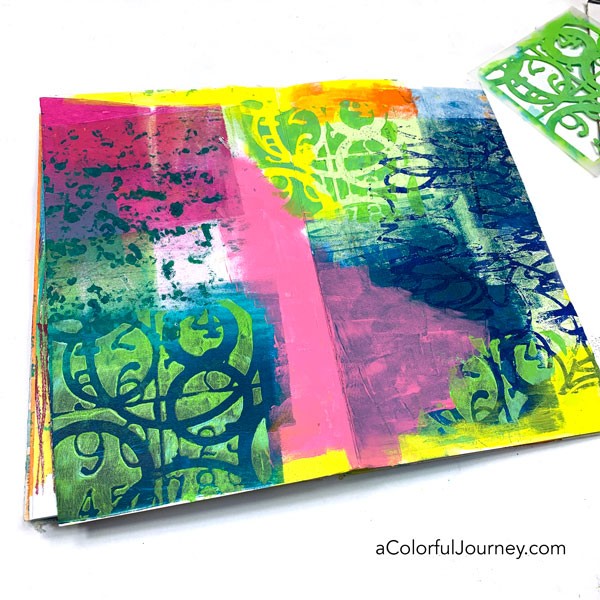 The next layer of stenciling was the pink with the 9 x12 flower stencil. That stencil was larger than the page and that didn't matter one bit. I simply used partial bits of it .
That's the cool thing about stencils, you can use all or some of it as you see fit in your play.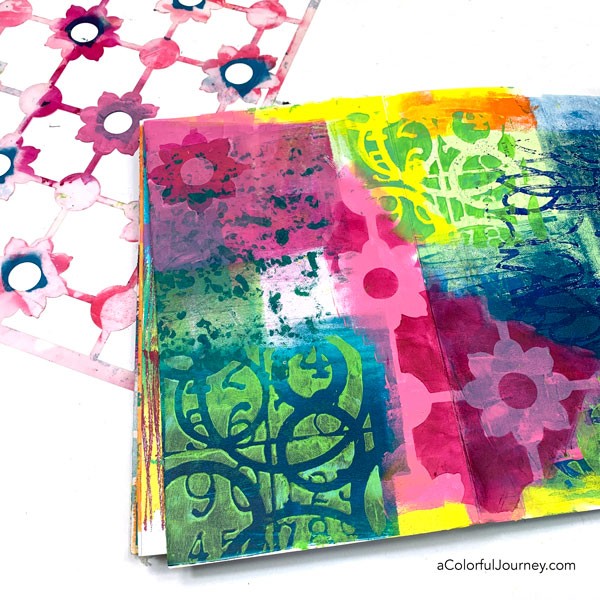 The butterfly stencil and mask helped make it easy to build up the layers as I had one O.O.P.S. after another, an Outstanding Opportunity Presenting Suddenly.
The yellow didn't pop the way I planned. O.O.P.S. So in came the next layer, the orange using the mask. O.O.P.S. The orange was too orange.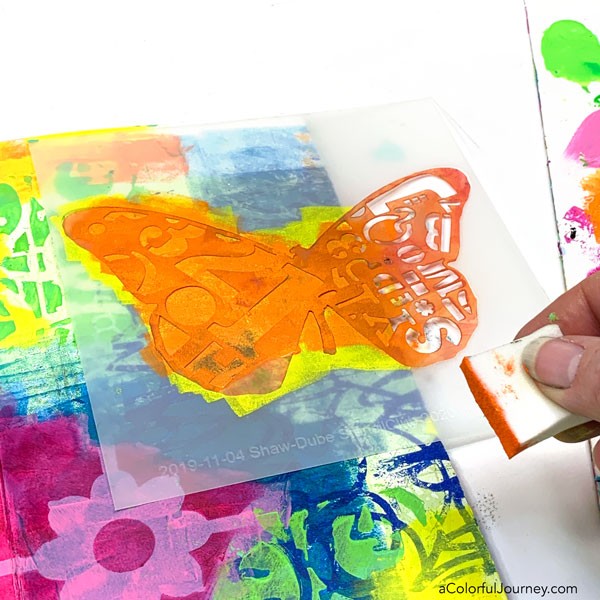 So then another layer of yellow. Which led to the pink that defined the edges. Now it popped on the page. Dealing with all those O.O.P.S.ies was a lot easier thanks to the stencil/mask combo because they allowed me to quickly add the next layer and keep clear crisp edges.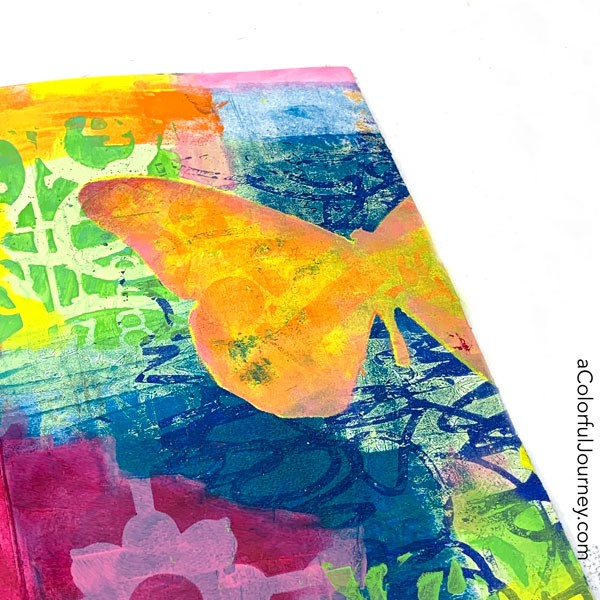 The final touches for the page came from some scribble journaling with colored fountain pens.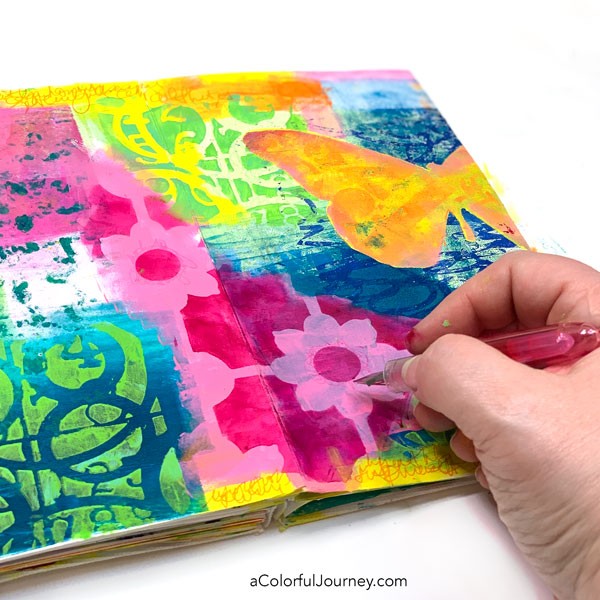 All of the stencils that were used on this page are included in this month's StencilClub. So that means on the 15th of this month it ships and that's also the day the exclusive video made by the designing artist (or artists in this case) is released!
In the club member video, Mary Beth Shaw and I are using gel plates with the set. You get to see how differently we each make prints with them.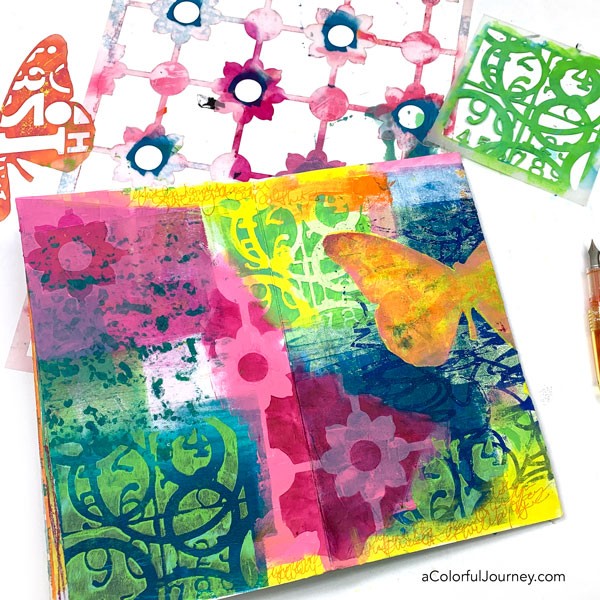 You can find out more about StencilClub over at StencilGirl Products and members mark your calendar for the 15th of the month! I can't wait to see what you create with them!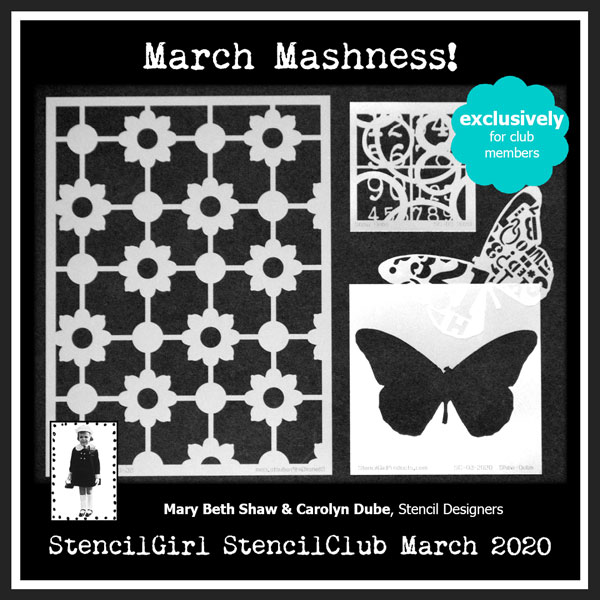 Here are the supplies used. Some of these links are affiliate links which means I get a small percentage. For example, I'm an Amazon Associate & I earn from qualifying purchases. It doesn't cost you anything extra and you get a really good feeling knowing that you are helping keep the free tutorials coming!