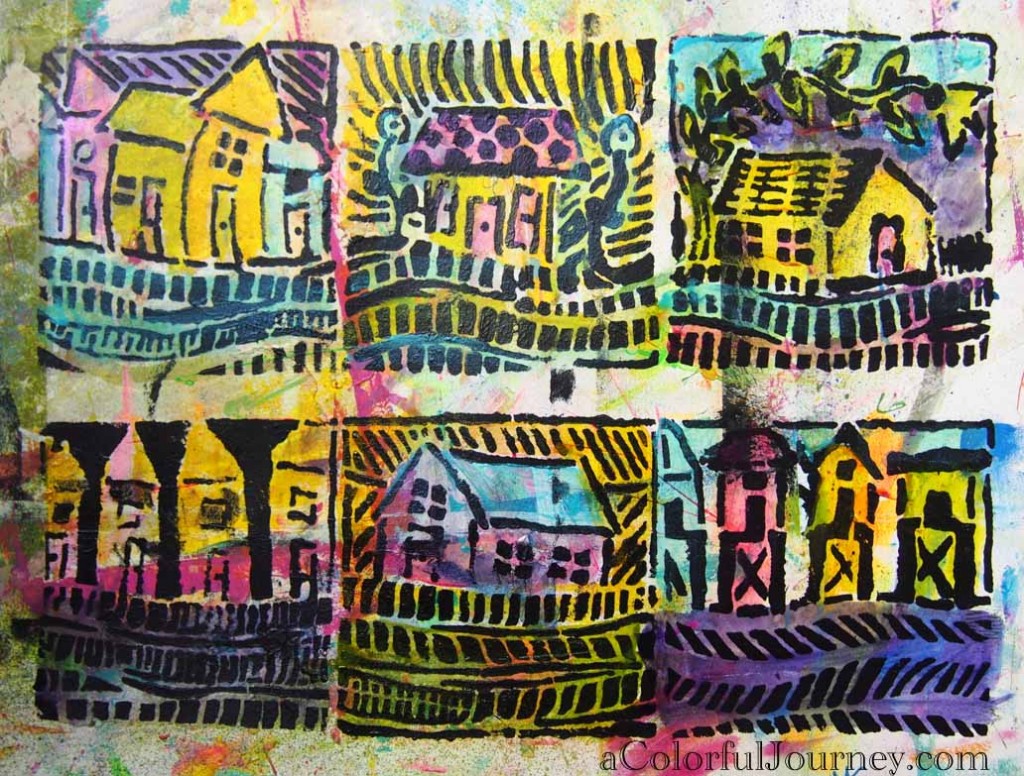 What roller coaster ride my muse took me on today!  I had a great idea to get me started- to use the blotter paper from my counter top with Jamie Fingal's House stencil from StencilGirl Products.  That part worked very very well…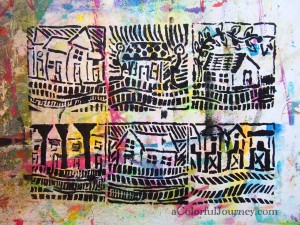 And I was very happy with it.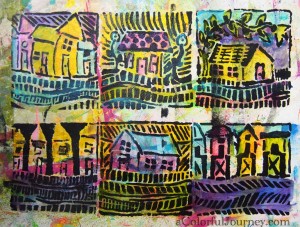 I used Silks to color it in.  That went very well too.
Then the adventure began.  I was going to use some fabric with it..I was going to use a dark green background…I was going to make a card…I was going to use tissue paper…well you get the idea.
I left it all in the video so you can see my winding path from start to finish.  It was just one of those days.  Ever have one of those?
This roller coaster had  some really high points for me too.  This stencil is like having a zillion stencils in 1!  The patterns in this, the different buildings- so much in one stencil.  Playing with Kari McKnight Holbrook's Corinth stamp in the background made it so much more interesting. It was very subtle and that is out of my comfort zone- but I really like the result.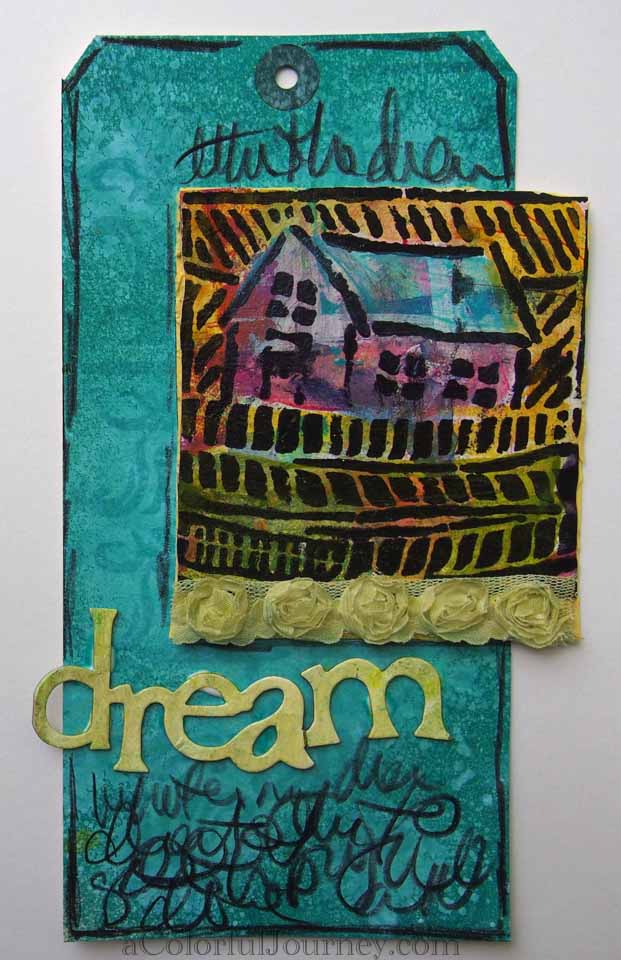 Thanks for stopping by!  You can win Jamie Fingal's stencil by leaving comment on this post AND you have 7 chances to win because every person can leave a comment on every blog in the hop!  Woo Hoo!
Corrine Gilman
Carolyn Dube – you're here!
Maria McGuire
Linking up with the fun at Paint Party Friday!