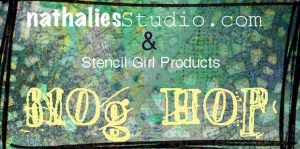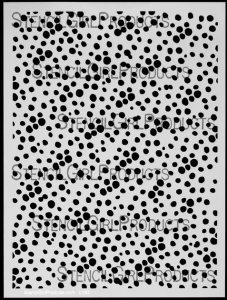 What's the point? Fun and play is the point!  I've got Nathalie Kalbach's stencil in my art journal today. This is one versatile stencil for getting color into my art. This stencil can be found  here over at StencilGirl Products.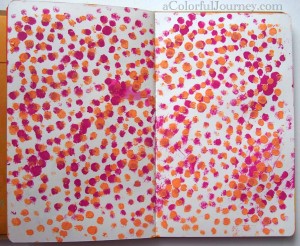 I've layered 2 colors with the stencil for my base layer.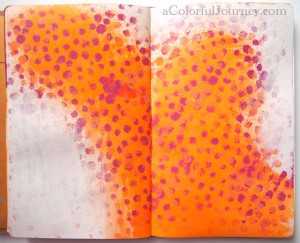 A bit more color and a touch of white paint.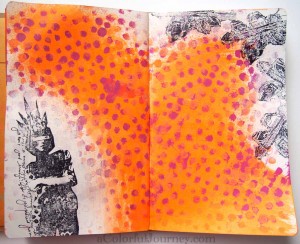 Added some stamps from Dina Wakley. Love the attitude on the woman!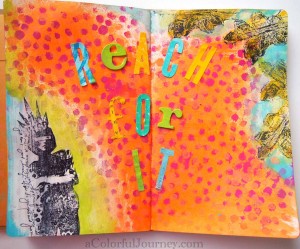 Some die cut Gelli Prints using the chip block alphabet die from Tim Holtz.  This is my new go-to letter!
Then a bit of color added to the stamping.  More color is always better!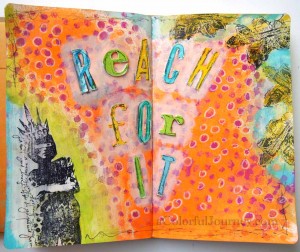 A bit of pen work on the letters and edge and I'm happy with it!
Thanks Nat for inviting me to play!  Be sure to stop by and check out all the other wonderful goodness created by these talented people!  And every blog in the hop you comment on gives you another chance to win Nat's What's the Point stencil!!!  That gives you 6 chances to win!  She's randomly choosing a winner on September 3rd at midnight EST.
Jamie Dougherty
Maria McGuire
Linking up with Art Journal Every Day!