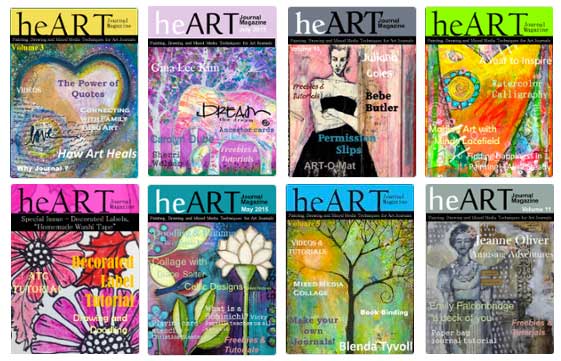 One of the gifts that I treasure about this art community is the people. People who share, inspire, and support creativity through their thoughts and actions.  People like Carla Devine.  She's the person behind heART Journal Magazine.
Carla was kind enough to share a bit about her journey and some giveaways!  First the giveaways! The winner of the 1 year subscription to heART Journal Magazine is Jeff Ray (from this post)!  If that's not you, never fear!  Carla has a gift for you too!  She has generously given me a code to share so that you can have the latest issue! All the details are at the end of the post. And now for her journey!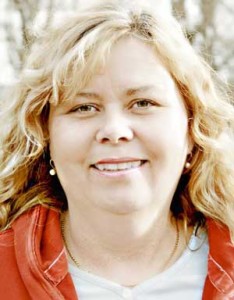 What sparked you to start publishing a magazine?
I just love Art journaling.  I think my first exposure to any thing like it was Lucia Capachione's books about drawing with the other hand (art therapy)  Much later I had a health crisis and  got into it further when I was so sick.  I really started Art Journaling in about 2006 and couldn't get enough information.  I just love seeing what other people do and I have always loved art supplies but felt a little intimidated because I never really knew what they were for or how to use them.
What do you enjoy the most about publishing heARt Journaling?
My favorite thing about publishing heART Journal Magazine is that I get to spend a lot of time searching for the artists to be in the magazine and reading about what they do.  I love that this topic covers so many different possibilities in style, technique and outcome.  I never get sick of looking at other people's journals.  I just LOVE art journaling!  I especially want to encourage people who think they aren't artistic to give it a try.
If you're new to this wonderful magazine, grab the free issue and take a look!
Free issue of heART Journal Magazine!
Directions from Carla and heARt Journal magazine:
Simply download the app on iTunes https://bit.ly/heARTMag or Google Play http://bit.ly/Heartjournal Then on your device follow these directions using subscriber code : heART77 (case sensitive)
• Install the App on your device
• Launch the Magazine
• On the Home Page, Tap on the Yellow subscribe button
• Tap on the Current Subscribers button
• Enter this: heART77 (case sensitive)
or go to our cart for a pdf version choose Issue11 and use coupon code heART77 in the check out process.
You will now be able to access your free issue. Remember, the code is case sensitive. For help with the coupon code, email heartjournalmag@gmail.com This code is good until Aug 15th.