There was a plan in my head when this began and it didn't take long before the plan was abandoned. Generally, when things don't go as planned, they turn out way better than I was expecting but that doesn't mean it doesn't have some rough moments along the way.
Those rough and ugly moments are all O.O.P.S.ies, Outstanding Opportunities Presenting Suddenly. Speaking of ugly, you can see how the background was created was created in the video, Ugly Can Be A Good Thing.
The plan started out by stenciling three silhouettes from my Dance of This Life stencil from StencilGirl.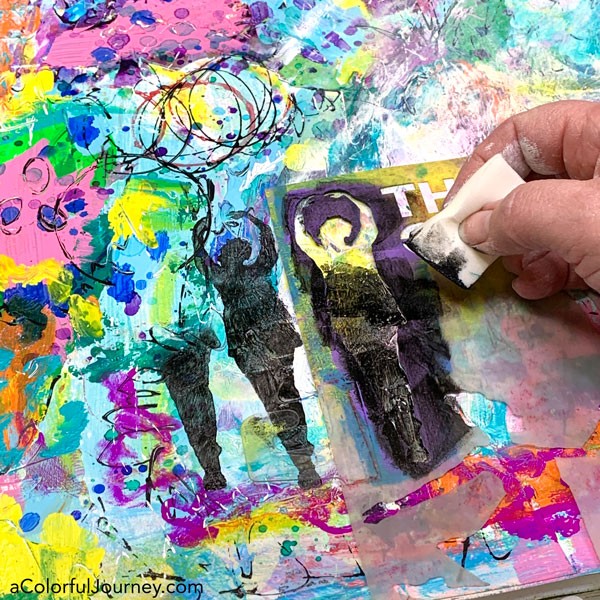 You can cannibalize letters from your word stencils to create other words. Even though I didn't have the exact word I wanted on my Uplifting Words stencil, I had all the letters!
Putting a Post It note around a letter makes it easy to stencil just that letter.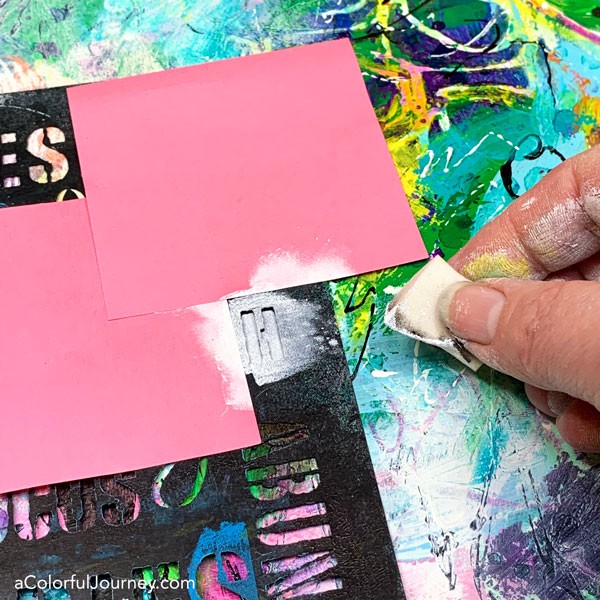 The meaning of this page shifted significantly from what I had planned. I expected it to be about being seen, revealing yourself just a little bit but then it shifted to faith. Faith in the process, in trusting your instincts, trusting through the ugly layers, and most of all having faith in the O.O.P.S.ies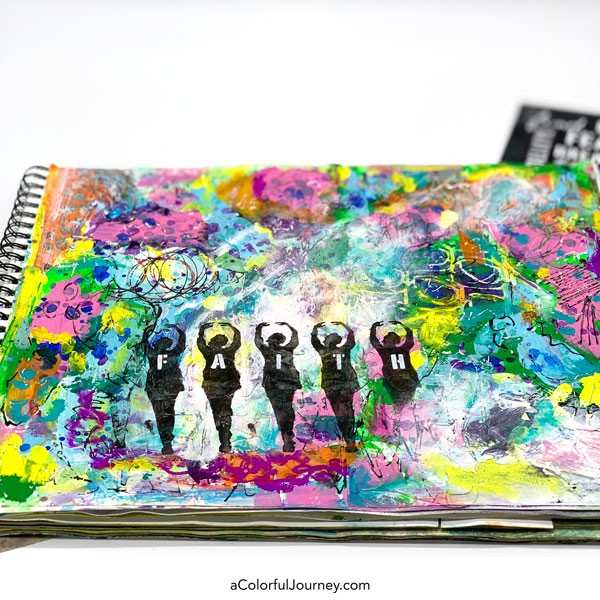 This was in an art journal but that doesn't mean it has to stay there. I was loving this so much I wanted to be able to put it up on the wall.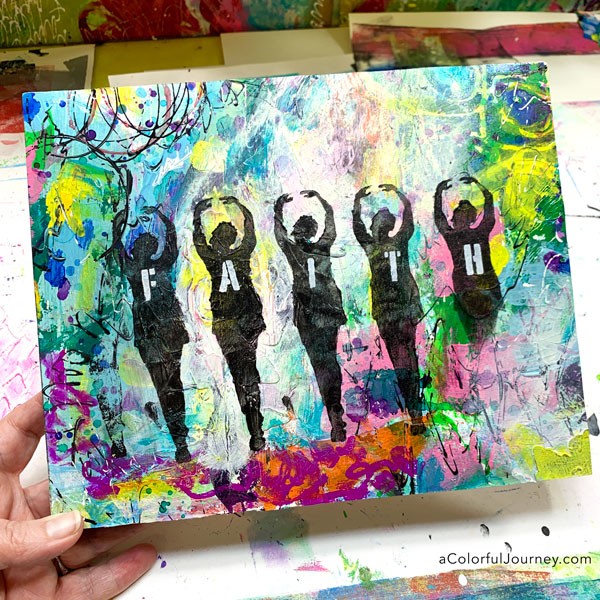 So I did! I simply cut out the part I loved and mounted it onto a wood panel. Even if something starts out in a journal doesn't mean it has to stay there!