It was a get all the fingers in the paint kind of a day! A very loose, bring out the kid inside of you kind of way to start an art journal page. And then I had to take a bit of artistic license with one noticeable part of the page.
But before I dove into the paint, I used a barrier cream on my hands. It's basically like a hand lotion that creates a barrier between your skin and the paint. It also makes clean up a lot faster! You can see the name of the one I used in the supplies at the end of this post.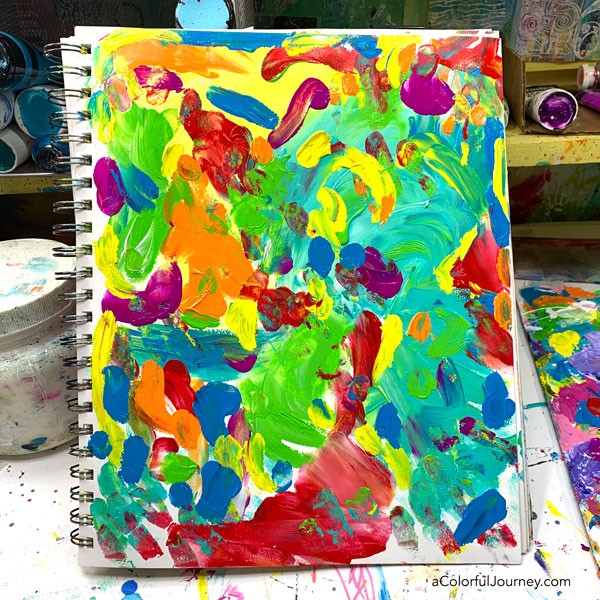 The prints I made with the Map stencil by Mary Nasser weren't meant to be rollercoasters but once I saw it in there, I happily couldn't unsee it! Two of these became the old wooden style rollercoasters in my art journal.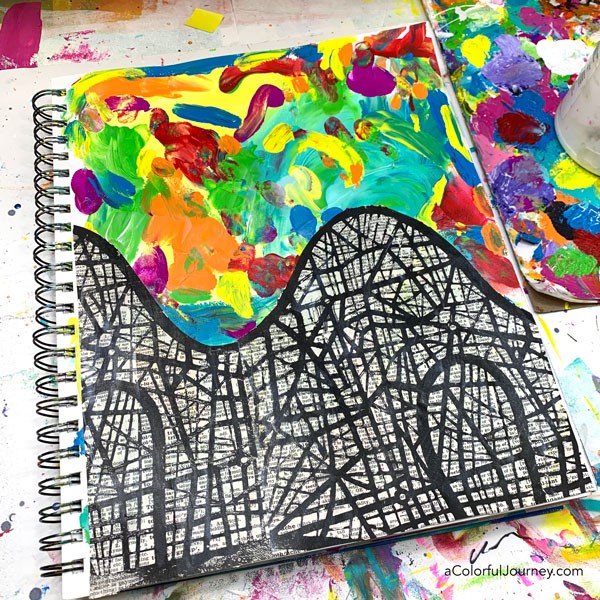 You might have noticed all the extra letters in the word wheeee as I used my Vintage Typewriter Alphabet stencil. That's because I really really wanted the word to be longer, so I used a little artistic license and made it longer. Not exactly how the dictionary spells it, but it totally works! If only that attitude had worked on all those spelling tests in elementary school.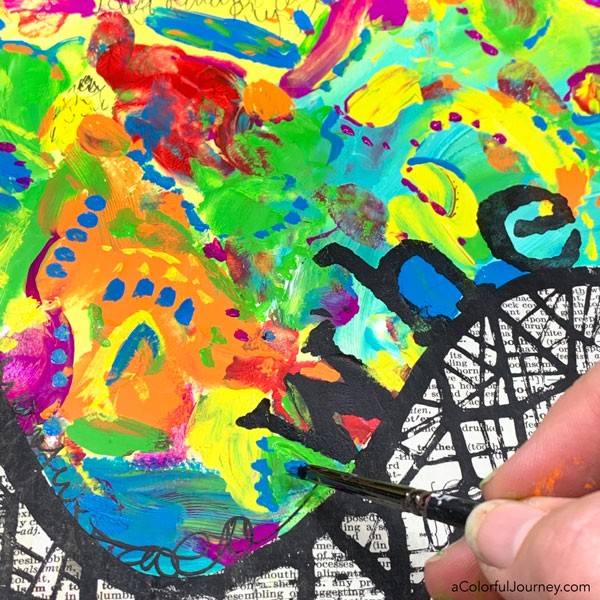 To get the smaller words on the page, I used a pen with the Alpha Jumble stencil. It's a quick way to get words for a title of a page. If you want to see how I can get it lined up even with a super dirty stencil that you can't see through, be sure to watch the video at about 6:30.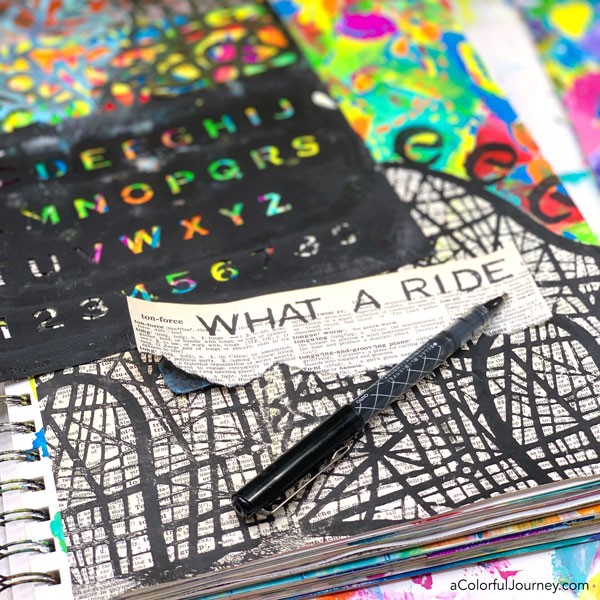 What a ride 2020 has been, and it's nowhere near over yet. Know it's been a tough year for the entire world and I'm hoping it gets a bit easier for everyone soon!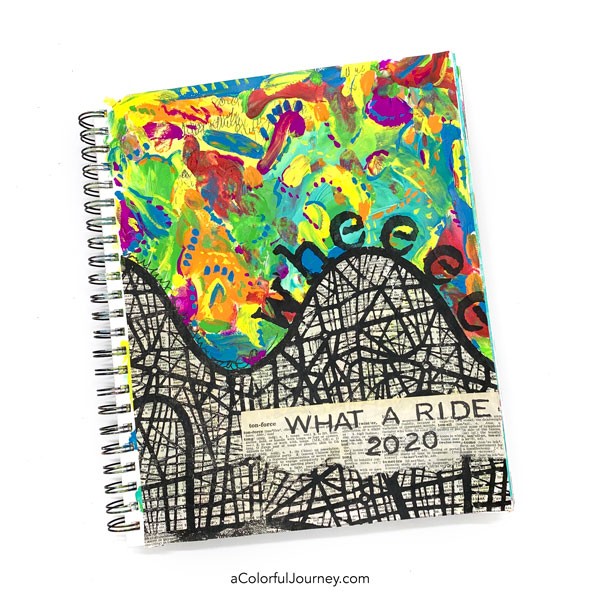 Here are the supplies used. Some of these links are affiliate links which means I get a small percentage. For example, I'm an Amazon Associate & I earn from qualifying purchases. It doesn't cost you anything extra and you get a really good feeling knowing that you are helping keep the free tutorials coming!
Not listed above are the Plaza Art Perm. Green Light & Cerulean Blue Hue paints also used.