You can take trash, like the lids from water bottles, paints, cosmetics, or anything you have to make circular patterns on your Gel Press plates! You'll see how using up every last little bit of paint gives you the ability to create the varied layers on some of these tags!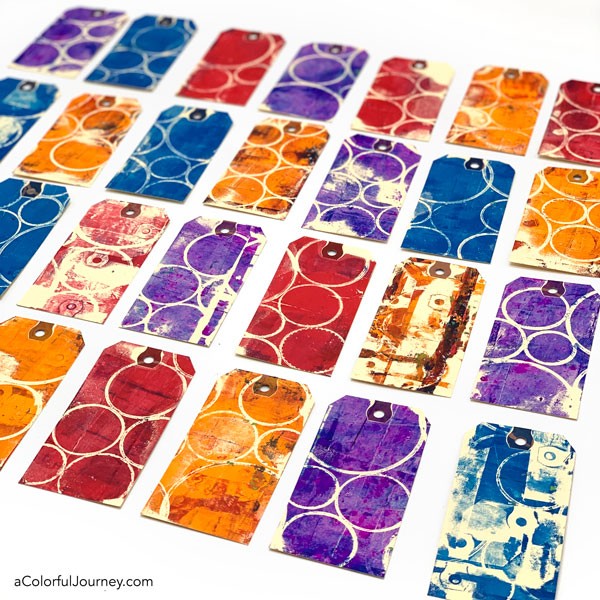 The tool used to make this pattern is just a bunch of lids glued to a piece of cardboard. You can use any lids you have from the orange juice jug or the cap from a finished tube of paint or a water bottle cap or the lid from your used up cosmetics. Keep an eye out in your trash or recycle bin for those circles!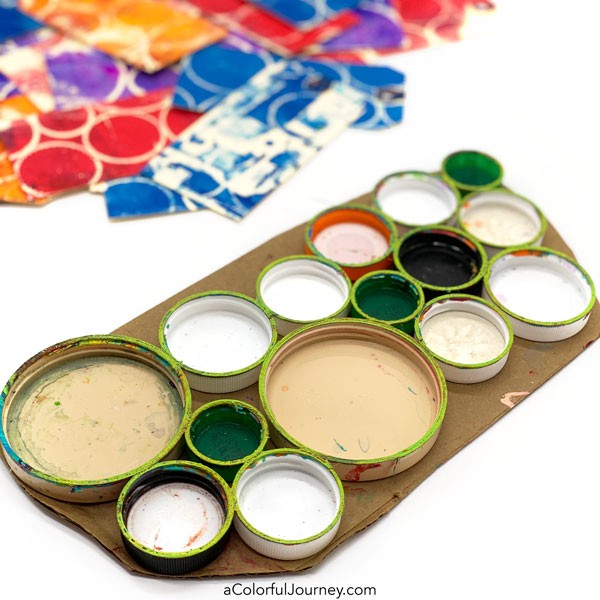 Gather a bunch of lids then find the ones that are all the same height. I keep a bag around to collect these in and when it gets full, I pull out all the ones of similar heights to create a gel printing tool.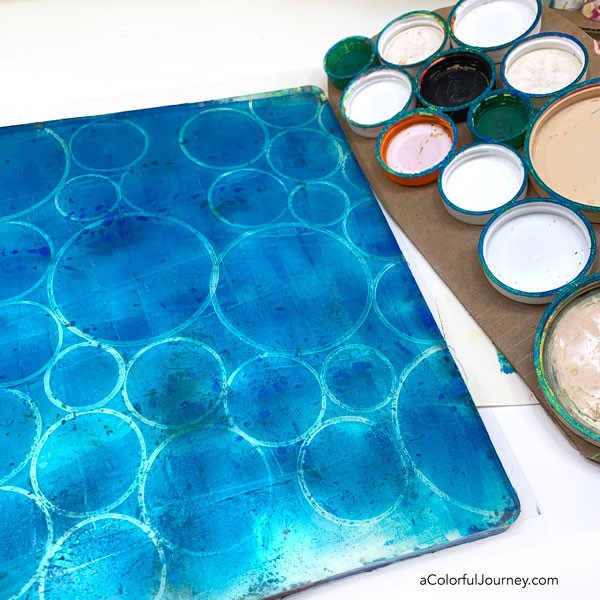 The variety in these tags is from using up every last bit of paint on the plate. That's how the grungy layers were created.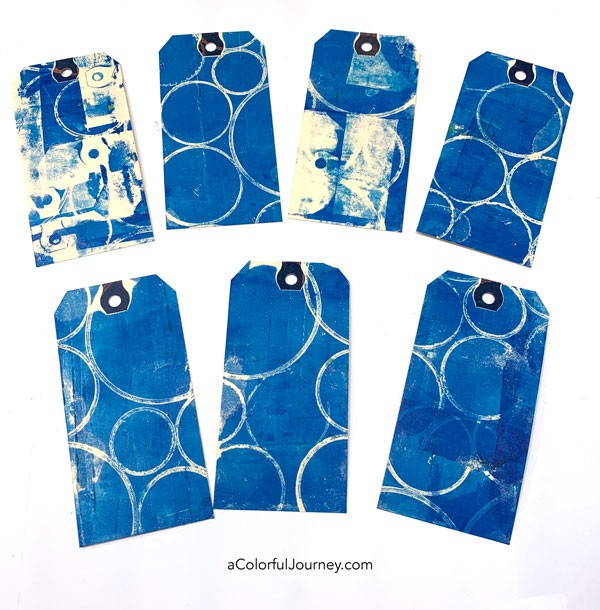 If you have a paint that is older or starting to thicken up, it may do something like this. This tube of purple paint is near the end and it's old so those two factors lead it to not spread as evenly or smoothly as younger paint.
If you ever have older paints, give them a try on your gel plate- it just might give you a cool speckled color variation like this purple did!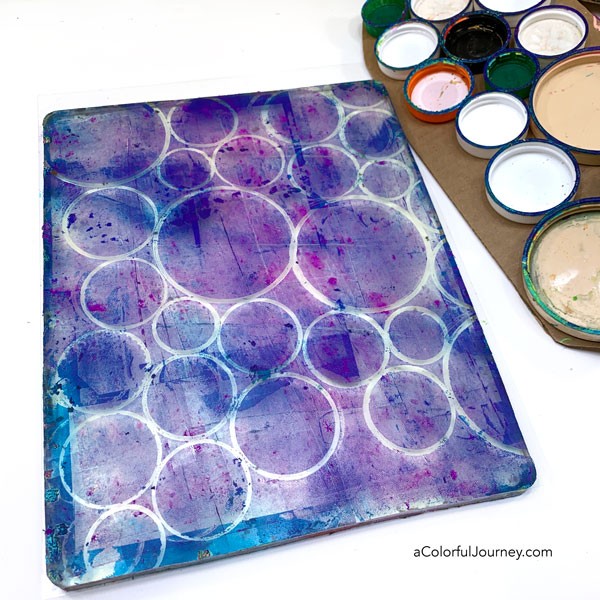 Creating all this variety was fast and each and every tag is one of a kind! This is just one of the ways you can use a Gel Press plate- if you're looking for more ideas check out my page of gel printing resources!