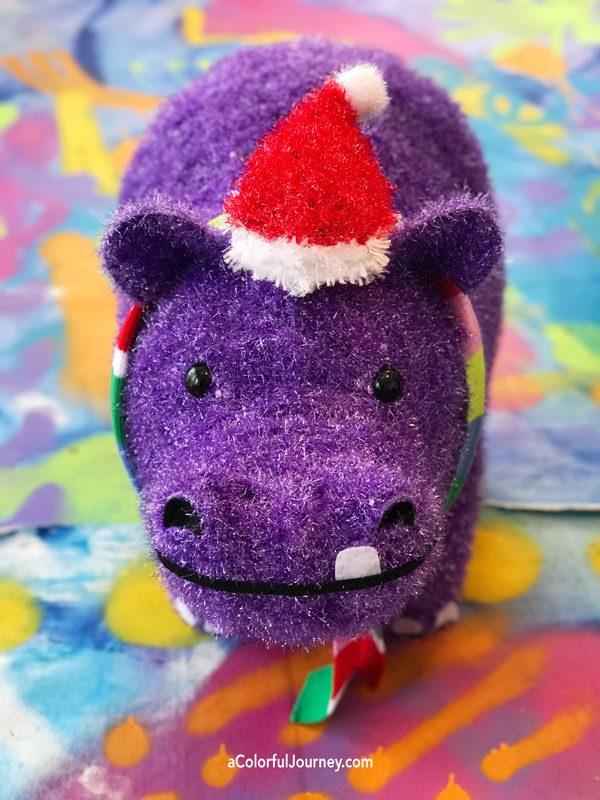 Happy Hippo Holidays to you and yours!  Why the purple hippo for the holidays?  Why not I say!  He jumped into my arms and I just had to give him a colorful home.
Percival, as I have come to know him, has been reminding me of how wonderful it is that everyone is different.  Not always easy, but always worth the effort. He just wouldn't be the same if he was red or green.  He was meant to be purple.  He owns being purple.
Thank you for being uniquely you and sharing this colorful journey!  Happy Hippo Holidays!