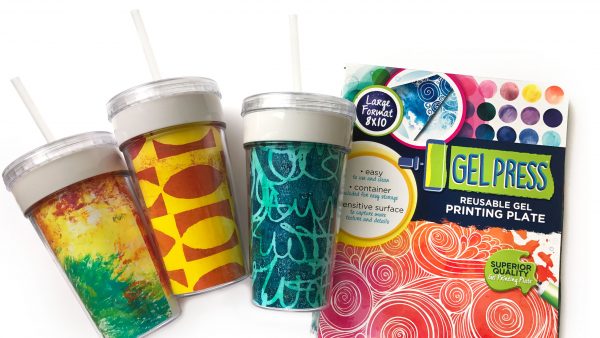 Need an excuse to play? I mean an idea for a quick gift? While braving the holiday crowds at WalMart, I happened upon these Cool Gear coloring cups…an insulated cup that you can put put any image into. It is sold with coloring pages in it which you can see in the video, but I inserted a gel print instead.  Total win-win here – I get to play and get something done on my holiday to do list!
Watch Using a Gel Print for a quick gift on YouTube.
You can find the Gel Press Plates here and the Scribble Scratch stencil at StencilGirl.