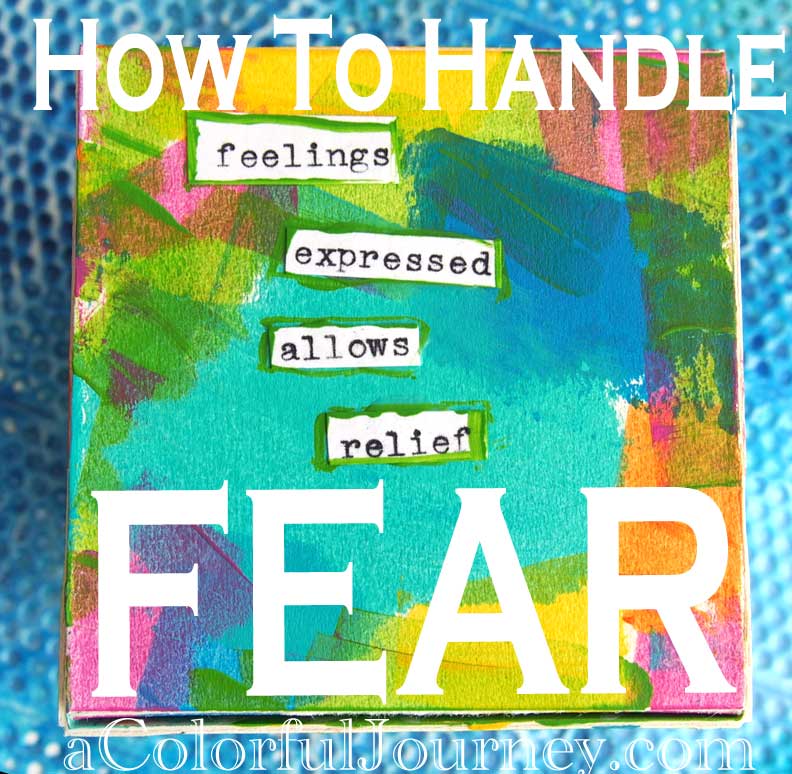 Have you ever felt frozen by fear when you are trying to be creative?  I  have.  I fought the fear.  Battled it.  I thought fear was the enemy.   It wasn't.  It was how I was dealing with the fear that was the problem.
Fighting the fear didn't work for me so I tried acknowledging it- dare I say embracing it. Those fears just wanted to be heard. Once they were, then I was free to create.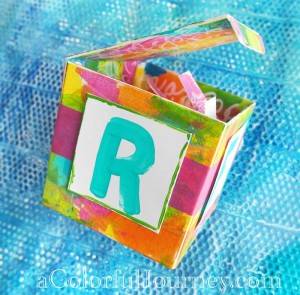 I decided I needed a special place for those fears.  I used Eileen Hull's 3D Cubes die to build a box to hold these fears.  A place to remind me that FEAR is just Feelings Expressed Allows Relief.  The video shows how this box came together.
Watch How to handle the fear when being creative on YouTube.
Some days I have a whole lot fears to write down.  Other days just one or two.  Some fears only show up once and others seem to appear ever day.  It doesn't matter how many I have to write down because there is no magic number or limit.  It is whatever I need.
Next time you feel any fear think of it as a reminder that Feelings Expressed Allows Relief!
Supplies Used: