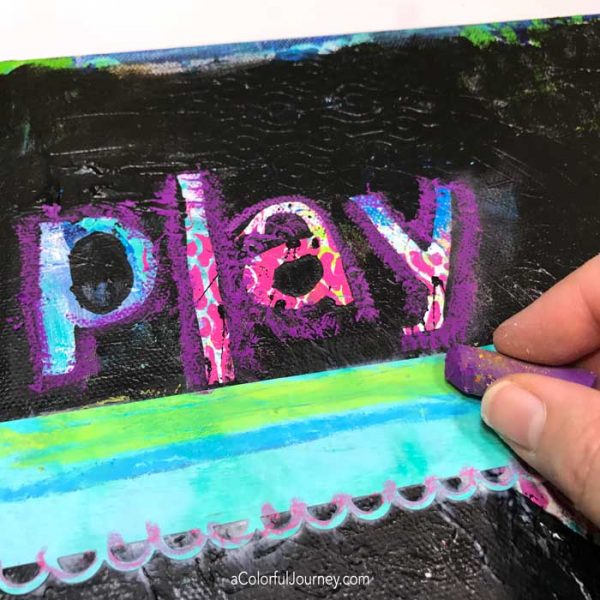 There was a collision of the good, the bad, and the ugly in today's play as I dealt with one of my hoarding tendencies.  This canvas began long ago, and it just sat.  That is until today, when I realized the opportunity in the O.O.P.S. was to use up a hoarded treasure…one that other people might call trash.
Watch  The Good, the Bad, the Ugly…and the Hoarder on YouTube.
Many moons ago, this canvas began as random stencil play with my Iron Grates stencil.  There were parts I loved, but it so needed something else.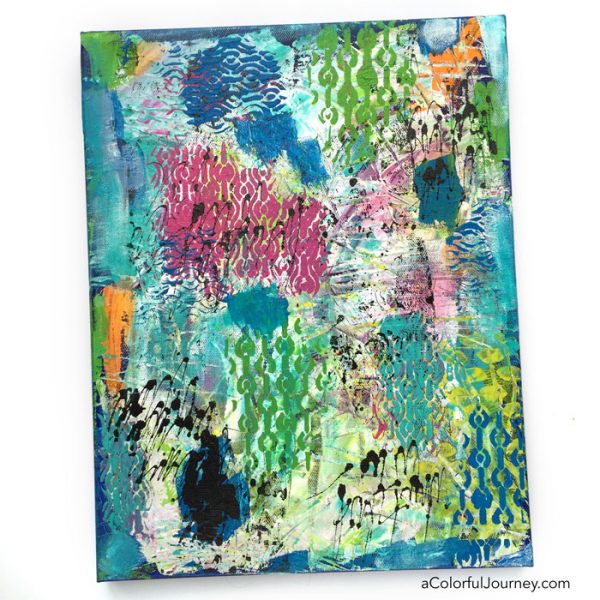 So I took the big risk, and added lots of black paint with Flora Bowley's Bloom True flower and my Use Your Words stencil.  And it just sat at this layer.  For months and months, or maybe even a year.
What got me playing with this canvas again? Leftover scraps of paper from die cutting that I had been hoarding as if they were made of platinum. Perhaps they were secret  art platinum from the muse, because without those scraps, this canvas would have stayed ignored on the shelf.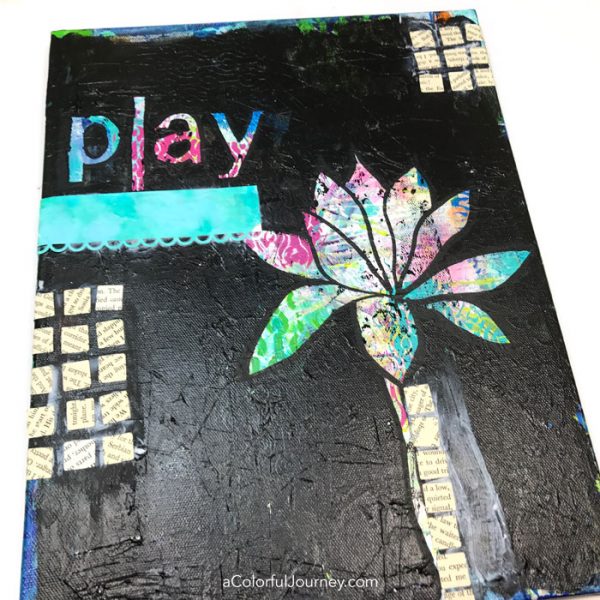 Then came the color. Paint for the treasured squares went as I expected but the feel of the oil pastels in my hand was addictive.  So I might have added a bit more of it than planned, but plans are flexible when it comes to art play.
All that black paint that made me cringe in the moment, but it turned out to be just the O.O.P.S. this canvas needed.  It took a while too find the opportunity in it, but it finally ended up where it was meant to be.  Good thing my muse is patient with me.
Here are the supplies I used. Some of these links are affiliate links which means I get a small percentage. It doesn't cost you anything extra and it helps keep the free tutorials coming!