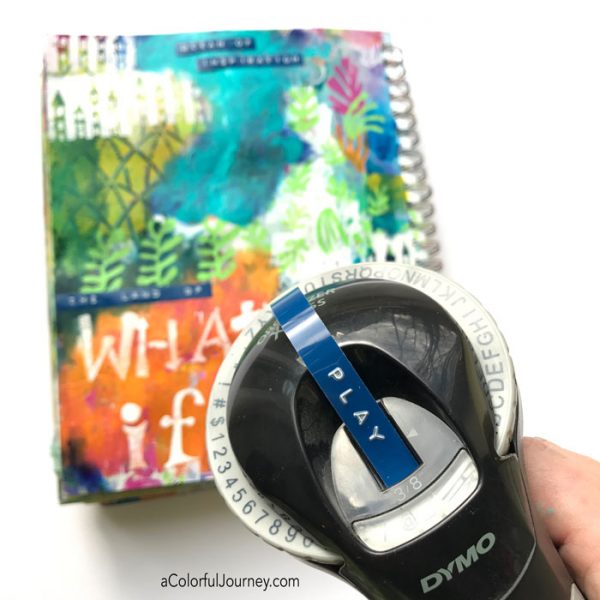 What if? This is the question that I asked in my art journal today. This page went through a lot, including some very ugly layers.  Since this was what if play, it didn't matter if a layer was ugly.  It didn't matter if it had no direction.
It only mattered that I asked what if.  Little did I know I was making a map as I was letting myself get lost in the play.
Watch Letting myself get lost in the art journal play on YouTube.
Building on an old background, I began smearing paint and adding pattern with stencils.  That yellow paint was slow to dry, since there was so much of it, which led me to asking what if with a baby wipe.  After all, I seem to have a subconscious need to avoid heat guns.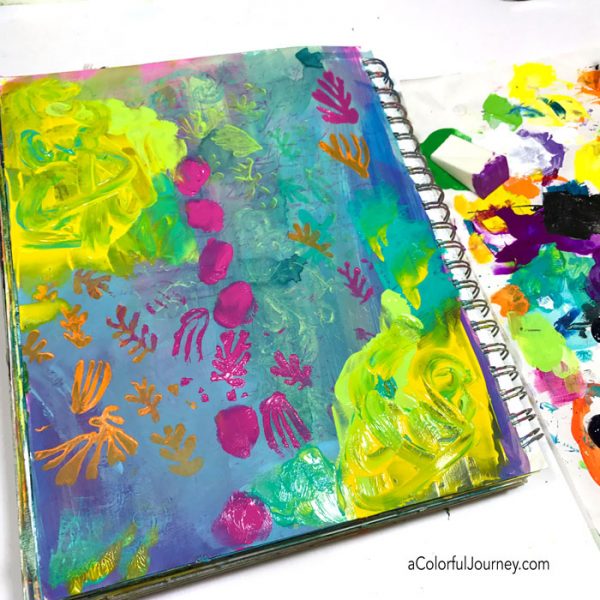 Oh, did it go through some ugly stages!  But that didn't matter because smearing paint around brought me joy. I even ended up with a bout of pink polka dot fever.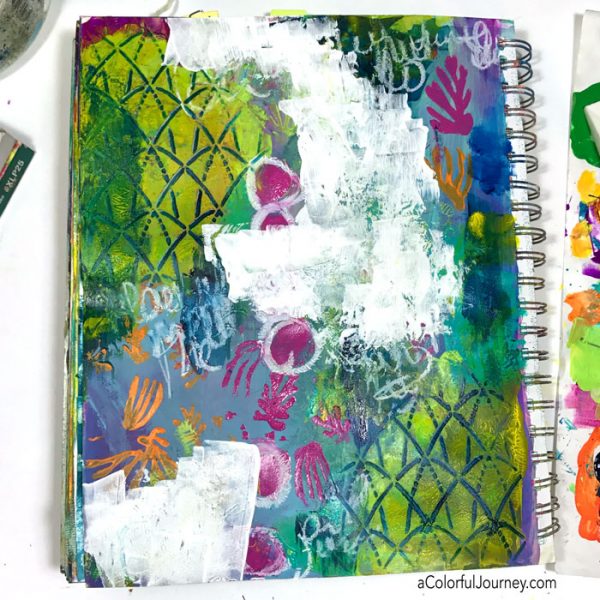 The word "what" was redone with my Ransom Alphabet stencil, and I am proud to let my first grade teacher know that it wasn't because of misspelling (this time at least).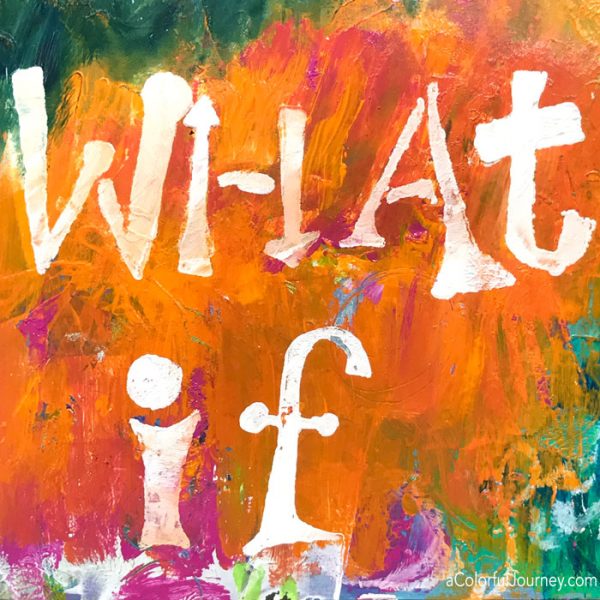 As I stenciled the 3 Cutouts Inspired by Matisse, I began to see a forest.  I would love to visit a forest like that!  This is when the idea of a map took control of the page.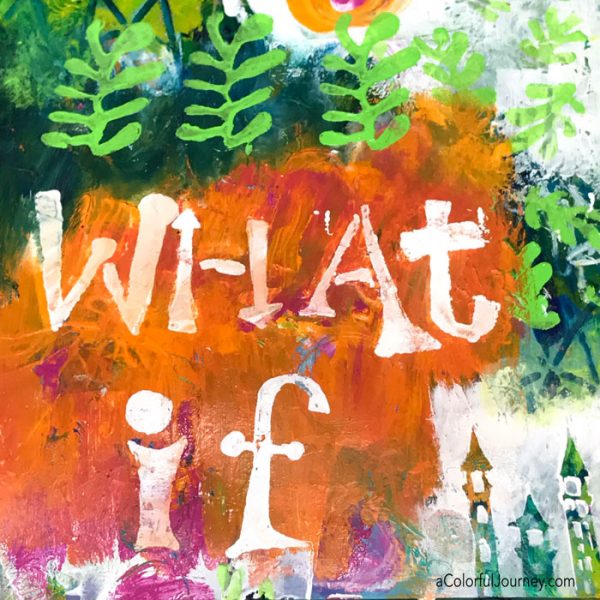 Maps need towns, so I added castle towns with a mask from the Once Upon a Time stencil.  There was one feature still missing from this land, and that was water. A great big ocean was needed.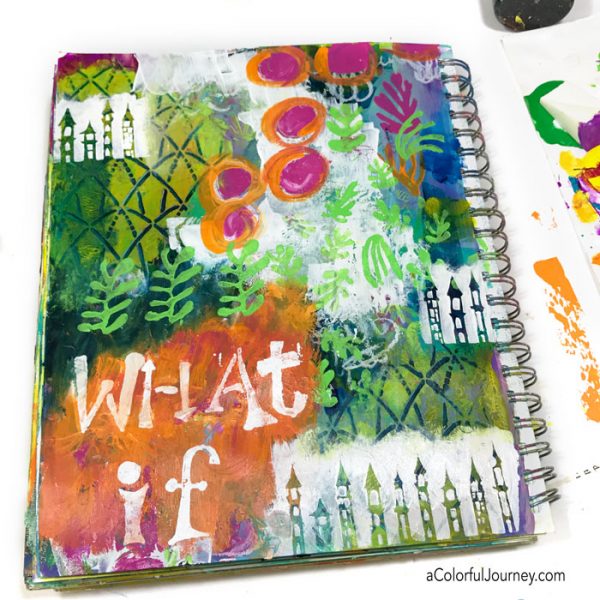 What types of places are in the Land of What If?  The Ocean of Inspiration and the City of Creativity of course!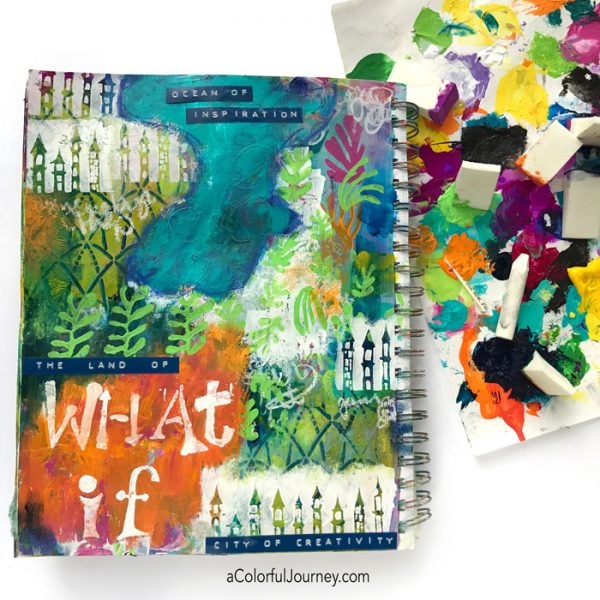 Here are the supplies I used. Some of these links are affiliate links which means I get a small percentage. It doesn't cost you anything extra and it helps keep the free tutorials coming!