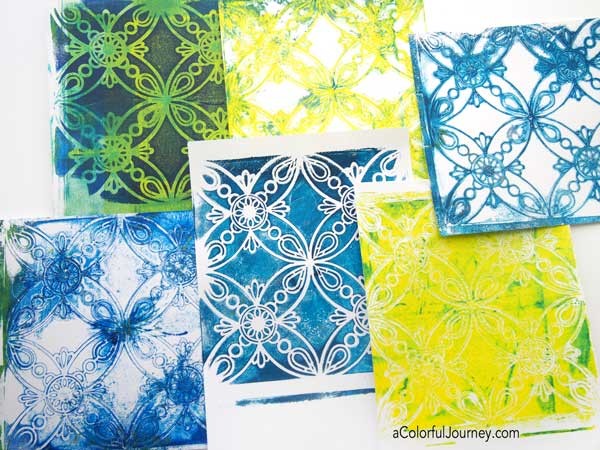 It is super easy for me to get caught up in the overwhelming to-do list of the holidays, the rush to get to every event, and all at the same time be in the moment to feel the joy of the season.  To get to the joy of season part, I had to find a way to chase this stress away.  How did I do it?  With play!
It all started playing with Gwen Lafleur's new stencil.  And once I make a Gelli print®, I just can't stop.  Okay…I don't want to stop…because as soon as I see the prints I can't help but smile.  The colors and patterns working together, the layers of flecks of paint, the ghost like images of the stencils, it all just makes me happy.  And happy chases stress away for me.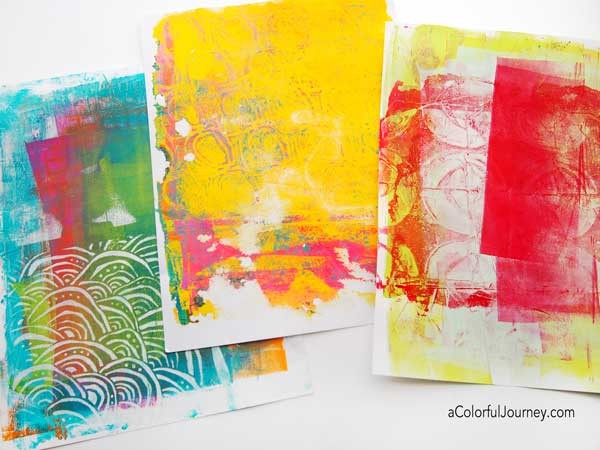 All of these papers that I made during my destressing play will be used in my art journals, collages, or any other place I would use paper.  If you're new the Gelli Plate® and would like to more about getting started with it- I've got a bunch of resources and videos here.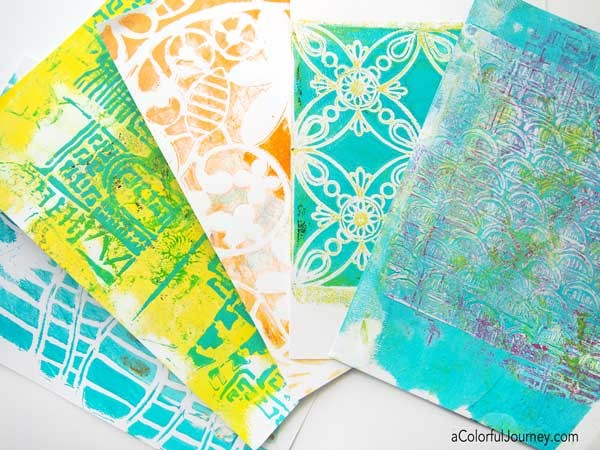 And I couldn't forget my clean up paper. It is often as joyful a print as any other I make and today was no exception! May your holidays be full of whatever brings you joy…for me you know that will involve paint!  See you on Tuesday for the next Let's Play link party too!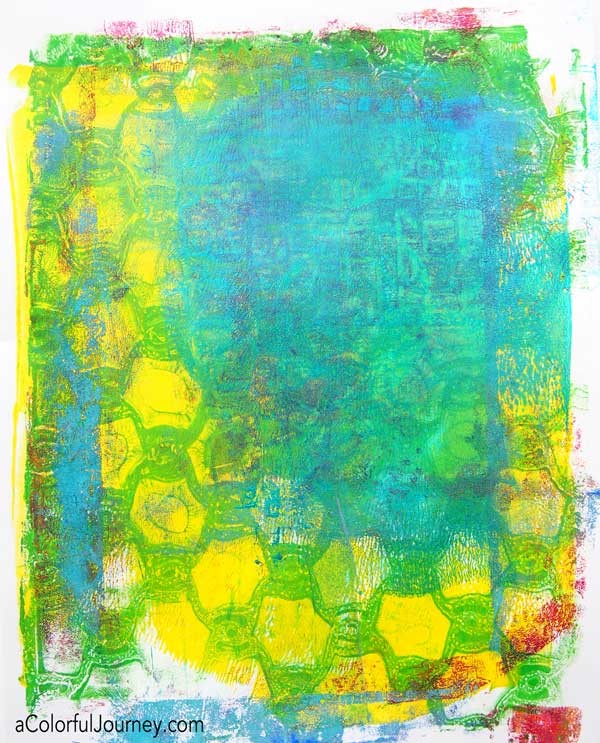 Stencils used: City Stencil by Jamie Fingal, Whimsical Waves and Garden Swirl and Spinners by Terri Stegmiller, Union Small and Linked Large and Wonky Eyes by me, Curvy Ladder by Julie Sniddle and Ornamental Petals Screen by Gwen Lafleur.