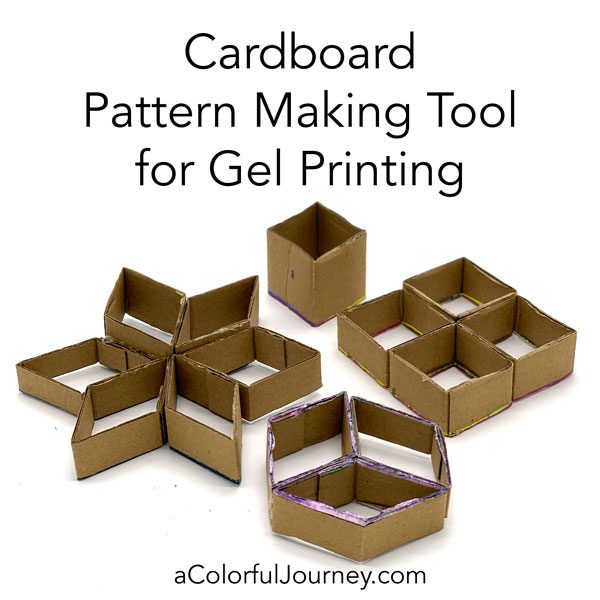 This is just cardboard that would have been recycled and I know I can find more. But it felt like treasure. In the video, you'll see why it suddenly made me cautious.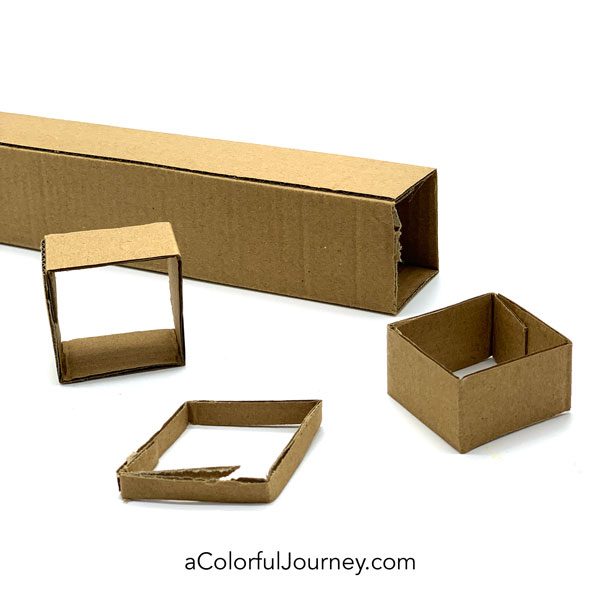 Cut a square tube of cardboard into smaller pieces. I found this one as packing material from an online order.
Then attach the shapes together using whatever kind of adhesive you have- glue, gel medium, double-sided tape, an ATG gun or anything else you have handy.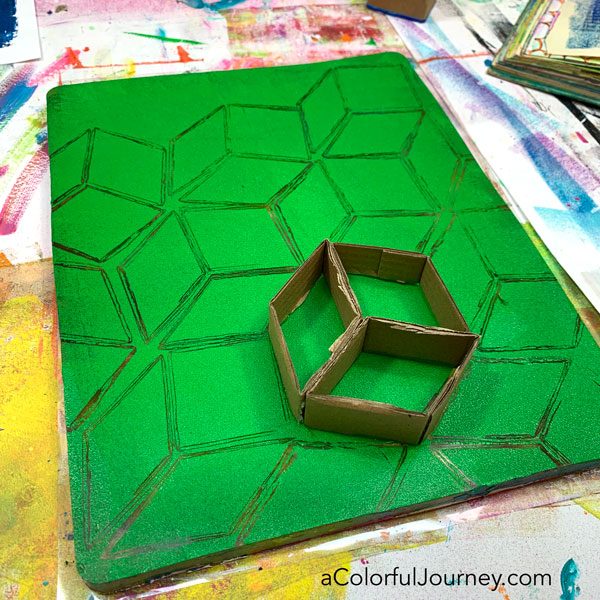 Next, brayer acrylic paint on to the plate. This is a very forgiving process. If you use too little, you just add more.
Then push the cardboard into the paint. Repeat as many times as you want, then put the paper on there to take the pull. Giving it a little wiggle will give you a better impression.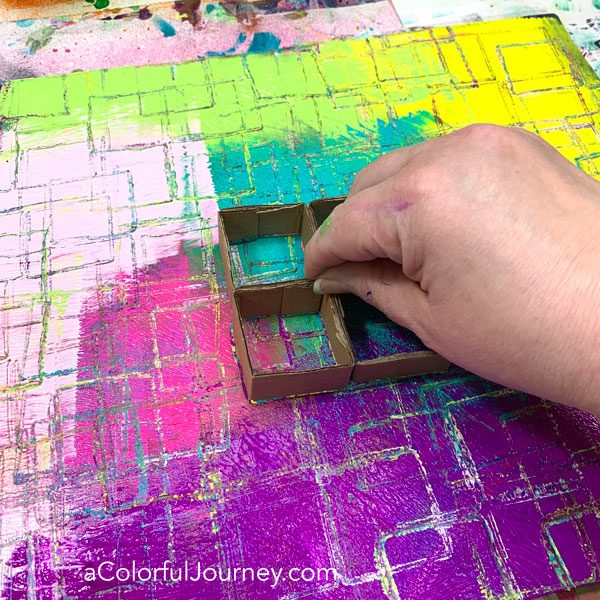 What if you use too much paint? That's no big deal either. When I put all the colors on the plate, I had more paint than I had to have – I have a lead foot when it comes to squirting out paint.
The only consequence is that I got more prints and more pulls since there was ample paint.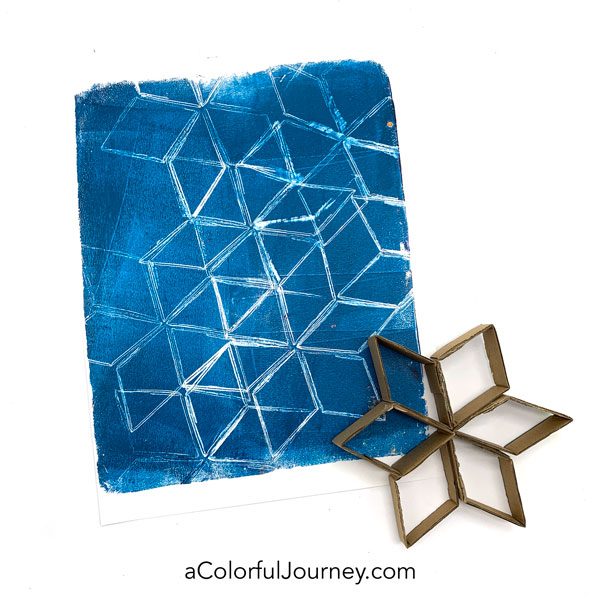 What paper should you use for gel printing? That's personal preference, since any paper will work from tissue paper to junk mail to cardstock. If you like working with thinner papers, then deli paper or tissue paper may right for you. If you like the feel of cardstock then use that.
I use 90lb cardstock and I have tried several brands – all of which work well. Rather than a brand, I look for the best price on the paper.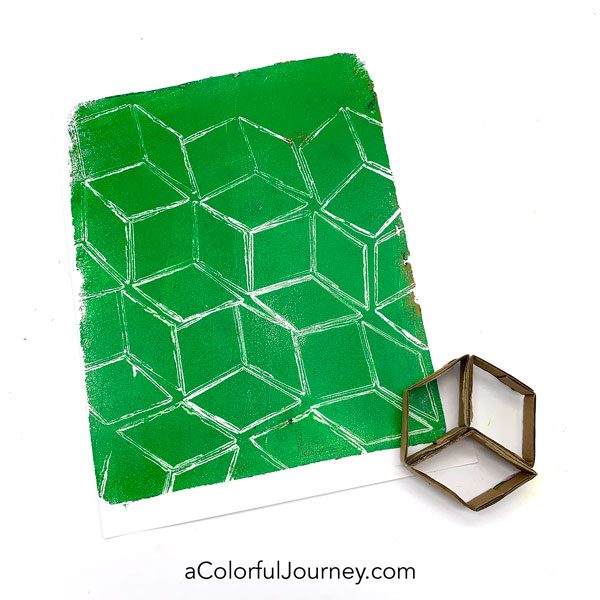 What's the best paint to use? How to choose the size of the plate? What can you do with all the prints you've made?
There can be a lot of questions when you're getting started gel printing and I've got a page full of resources to answer those questions for you.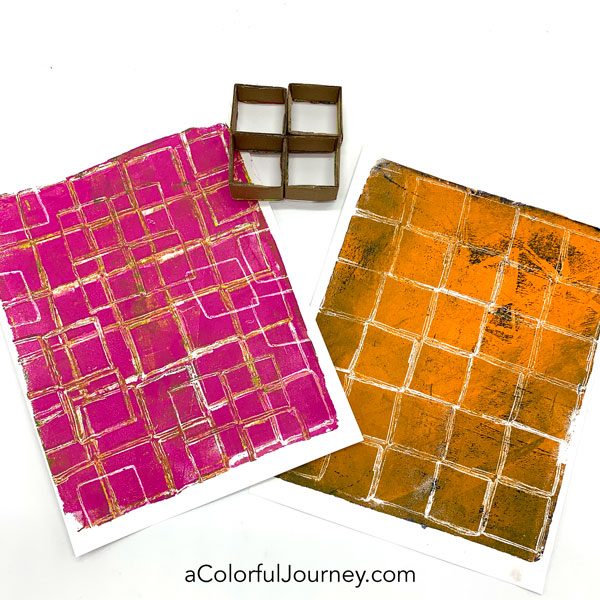 Next time you're unpacking a box, keep an eye out for interesting packing materials. You just might have a great pattern making tool in there!