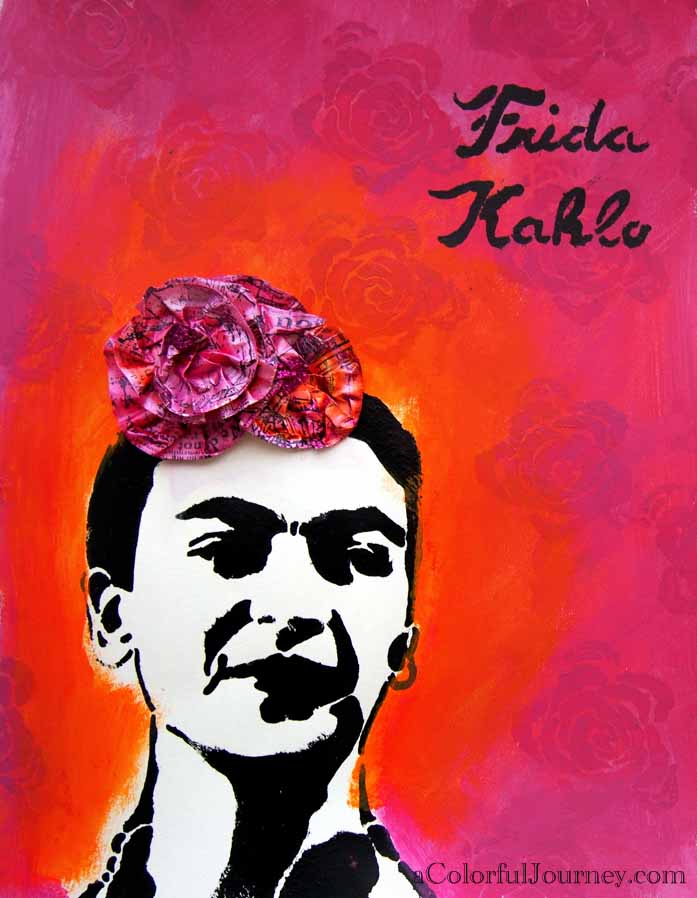 When I saw Pam Carriker's designs for Stencil Club I fell in love.  Not with Pam, I'm already in love with her work, with Frida!  I must confess I hadn't really understood all the buzz about Frida until I had a chance to play with her.
I do so love that every month a new package arrives filled with stencils but this month I got an unexpected bonus.  I got to know an amazing woman.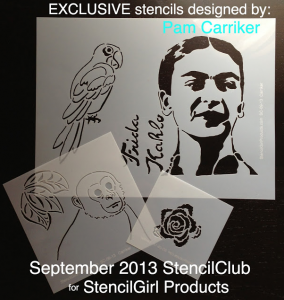 Did a bit of reading on this fascinating woman before I starting arting.  She was strong, having overcome tragedy and using her tragedies in her art.
As I read about her life and her adventures, all I could think was how I would love to have seen a reality TV show starring her.
There is so much to explore about Frida, I am just getting started with this quick art journal page!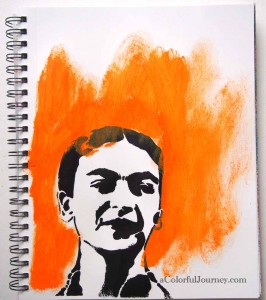 Black paint on the stencil and a quick smearing of orange paint around her.  These were easy lines to work around and I still managed to get paint on her face.  Oops.  Now my art journal page is imperfect.  Perfect!
Stenciled in some of the flowers around her.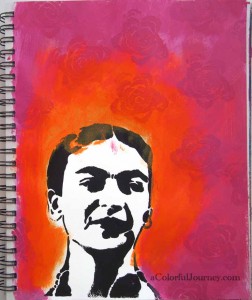 More pink around her.  The smears around her face really jumped out at me so  I covered them with a touch of white paint.  But then I realized- this is an art journal.  This is not going to be hanging in the Louvre any time soon. Out I kicked that pesky perfectionist!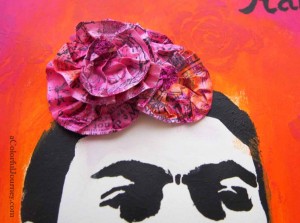 In so many of her photos and self portraits she had colorful flowers in her hair.  So I wanted flowers in her hair. But the bold background made it tough for me to get the stencil to stand out…so tape to the rescue!
I tried to type the directions for making this flower.  After 3 paragraphs of awkward directions I realized, MAKE A VIDEO!  So here it is- a quick one showing how to make a tape flower.
You can watch Making a Flower Out of Tape on YouTube here.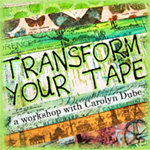 You can learn more about my Transform Your Tape workshop here.   This workshop is filled with techniques to alter and transform washi tape, packing tape, and artist tape.
There's a giveaway happening here!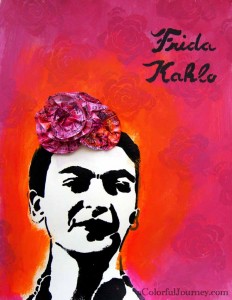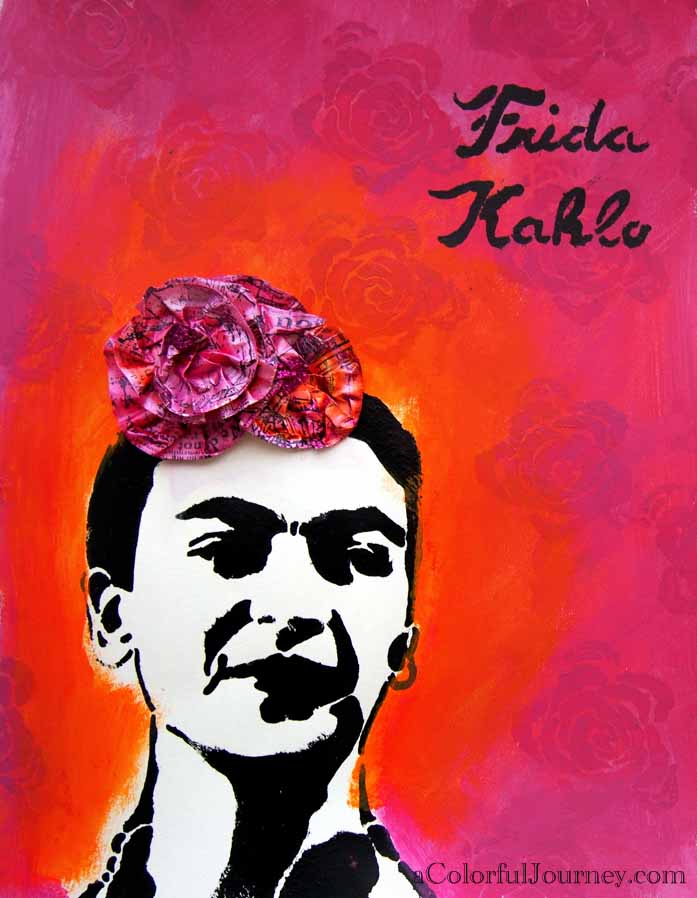 And here she is with flowers in her hair. Thanks Pam for introducing me to Frida! Now I understand all the excitement about her!
Linking up to Make It Monday, Mandarin Orange Monday, Inspire, Inspire Me Monday, Creative Every Day, and Glue it Tuesday.
Like this post?  Love it if you'd share it!