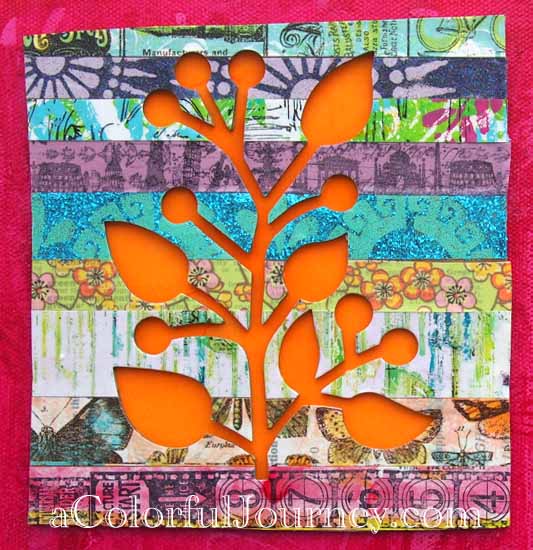 I had, notice I said had, a whole drawer full of washi tapes that I hadn't been using.  I loved them when I bought them but they just sat in the drawer.  Until I started transforming them with color and pattern.  Suddenly they started being used.  That is the seed that led to my latest workshop, Transform Your Tape!  Not only washi tape, but also packing tape, and artist tape will be transformed!
It's on sale until class begins- just $30 for over 2 hours of video! You can find all the Transform Your Tape details here!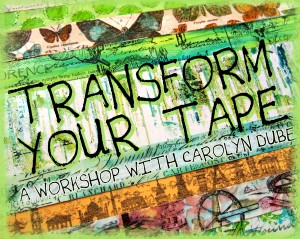 And I am giving away a spot in this workshop!  Just leave a comment below to enter!  Want another chance to win? Share it and then come back and tell me you shared it and you'll have another chance to win!  
Leave a comment here by Sunday, Sept. 15th to be entered in the giveaway!  And the workshop starts on Monday, Sept. 16th!
Update: Congratulations to Carol Samsel for winning a spot in the workshop!
But what about all of you who have already registered for the workshop? You can play too!  If you have already bought the workshop (so you don't miss the discount) and you're chosen by random.org then I'll refund you the cost of the workshop!
Here's a video of the canvas I made today.  You can also watch  Washi tape and a Canvas  on YouTube here.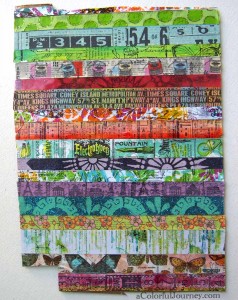 Now that I have  bright, fun and playful tapes I am ready to use them!
I started with a piece of cardboard covered in all sorts of tapes which were made using the techniques in Transform Your Tape.
Thanks to my die cutting machine, these shapes were easy to make!  Both dies are from Sizzix  (branch with leaves and arch frame).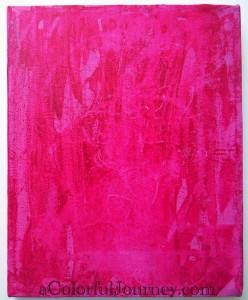 The canvas wasvcovered in paint and ink.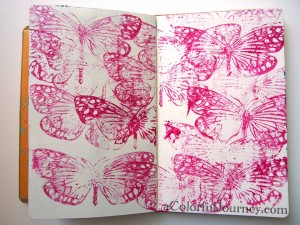 The paint on this art journal page came from stamping off a butterfly rubber stamp as I used it to create a subtle effect on the canvas.   I know, me subtle!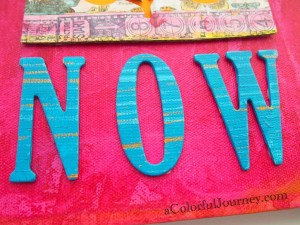 The lines of color on the chipboard letters? That's Inka Gold by Viva Decor
with the Mini Lines Stencil by Mary Beth Shaw over at StencilGirl Products!  I love the look of the metallic with such fine lines!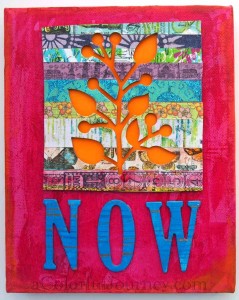 Here's the final canvas!  It might not be sunny outside today but I have a bright rainbow of color here!  Hope your day is full of color too!
Linking up to Creative Every Day, Art Journal Every Day, and Paint Party Friday!