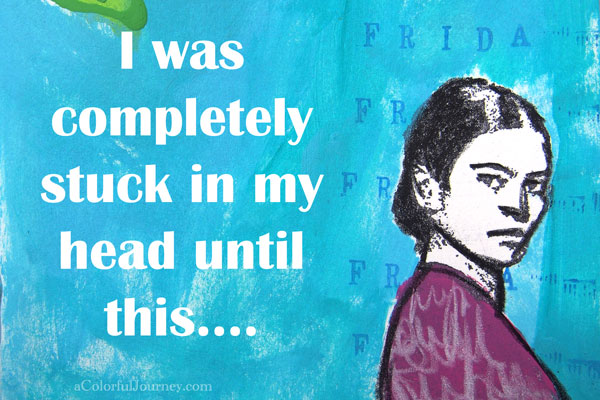 Starting in my art journal can be the hardest part for me.  Why?  Because that is when I tend to over think and trap myself in my head.  When I am in my head, I get stuck. How do I get unstuck when art journaling? Challenges.  There are rules, guidelines, and most importantly for me, a place to start.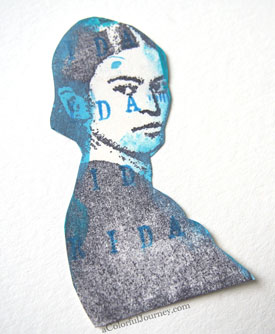 This month Art Journal Journey has a Frida challenge.  By joining this challenge, the rules gave me a place to start.
It had to be related to Frida.
It had to be an art journal (which makes sense for an Art Journal Journey challenge.)
It had to be larger than approx . 4″ by 6″
Of course, there's an Oops in the video.   I had paint that was just too runny and watery…
Watch Playing with Frida in my Art Journal on YouTube.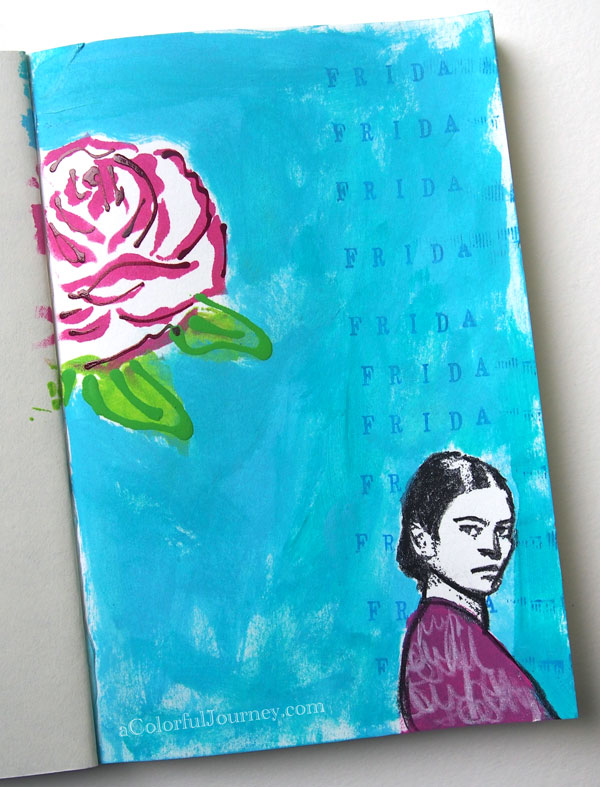 Supplies Used
Provo Craft rolling alphabet stamp
Stabilo pencils in white and black
Sharing with my friends at Art Journal Journey.  There are lots of great art journals shared over there – take a peek!
Sharing with Inspire Me Monday, Creative Every Day  Paint Party Friday, and Art Journal Every Day.
.