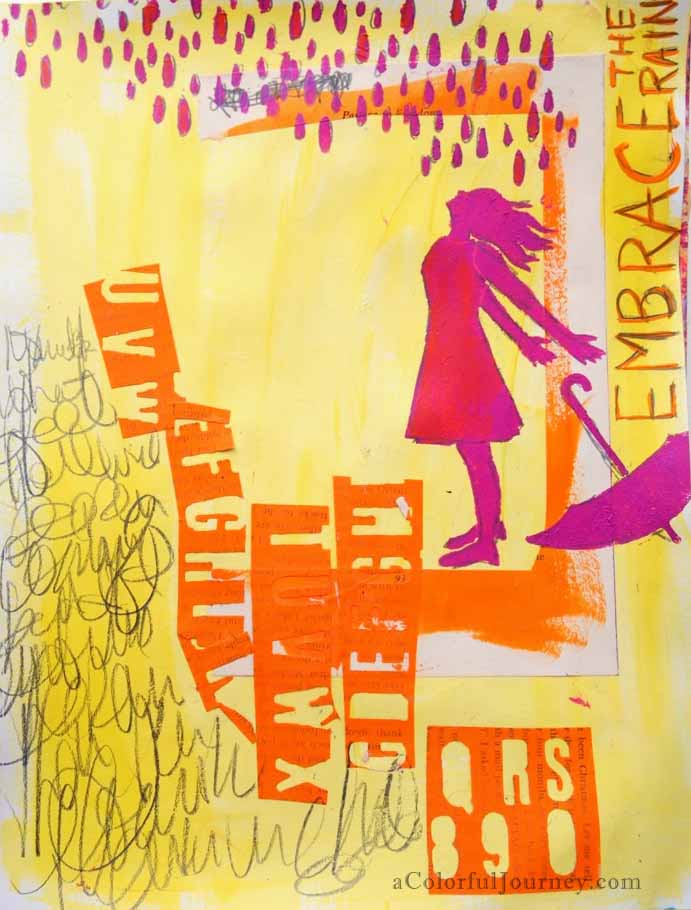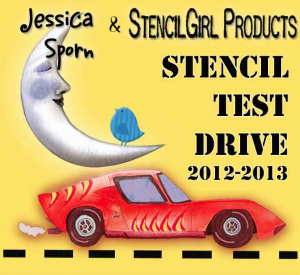 It is time for another stencil test drive!  What are we driving today? The magnificent Embrace the Rain stencil by Jessica Sporn.  Love that Jessica created figures that have the feeling of movement!  Be sure stop by the other drivers in this test drive: Marjie Kemper, Natasha May, Michelle Rydell and Jessica Sporn!
Can you tell which girl I am drawn to the most on this stencil?  She's got such a fantastic pose that makes me think of embracing life, the wonder and excitement of a child, and soaking up the sun (or rain)!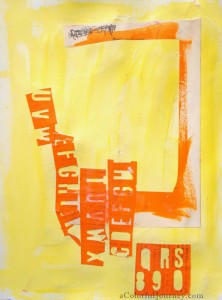 This started with a layer of paint and randomly glued down scraps from die cutting letters with Tim Holtz's Chip Block die.  I often find these remnants of die cutting more intriguing and useful than the actual letters!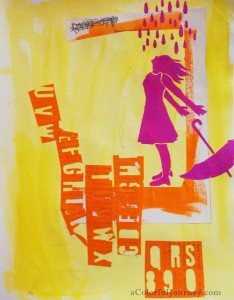 Stenciling my favorite girl on the ledge.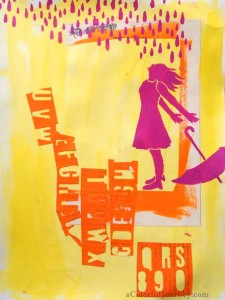 Just one stenciling of rain wasn't enough for me, so I added more rain.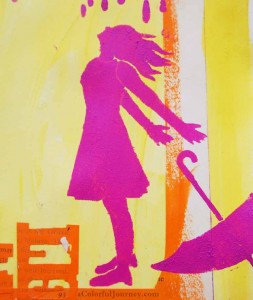 Jessica designed such a great stencil- it can be used with the lines or without- and I love it both ways.  I just painted over the stencil lines at her legs, arms, and neck- you can still see a hint of the lines but it is much more subtle now.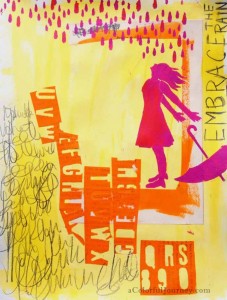 Had to have writing on this!  Black was just too harsh so I went with gray.  Can't read my writing?  Neither can I!  I don't intend to ever read it again, the art journal for me is a way to process feelings that I have in that moment.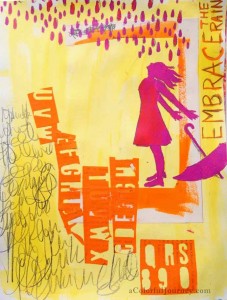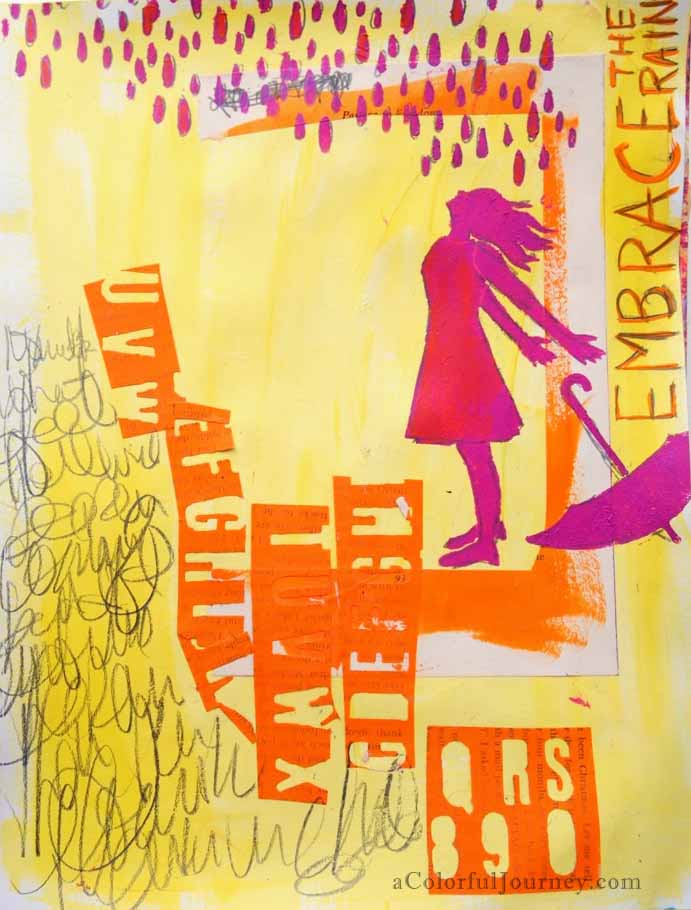 The title just wasn't right to me in the gray alone so a fine line of orange paint.  I also outlined the girl and the raindrops to add a bit more of the gray.
Here's another art journal page I did earlier with this stencil for Artists in Blogland.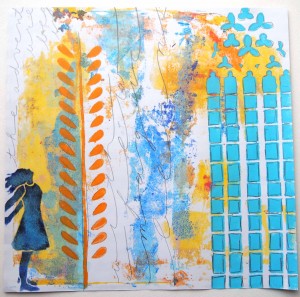 Thanks, Jessica for another fabulous stencil!