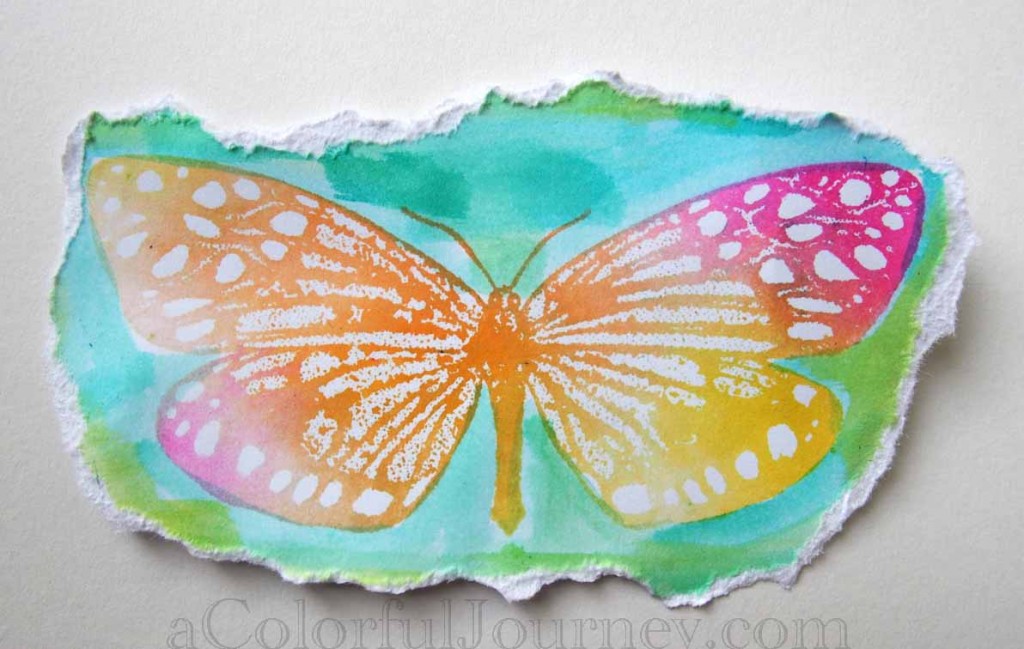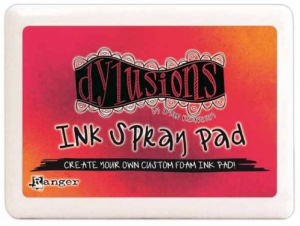 The new Spray Ink Pad is heavenly!  Absolutely heavenly!  Dyan Reaveley has done it again.  Since it comes uninked that means I could add whatever colors of Dylusion's spray inks I wanted.  I had a blast playing and I've got a quick video today showing how I inked it up, ways I used it, and there's even an Oops in there that ended up being my favorite!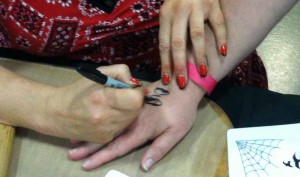 I recently had the chance to see Dyan demo so I couldn't resist the chance to have her sign my hand since my hands are frequently covered in spray inks!  She is an absolute riot demoing!
You can watch this on YouTube at: Dylusions Spray Ink Pad
Here's the quick background I did in the 5 x8 Dylusion's journal.  I usually work in larger journals but I am getting hooked on this size- it is so quick to do a page!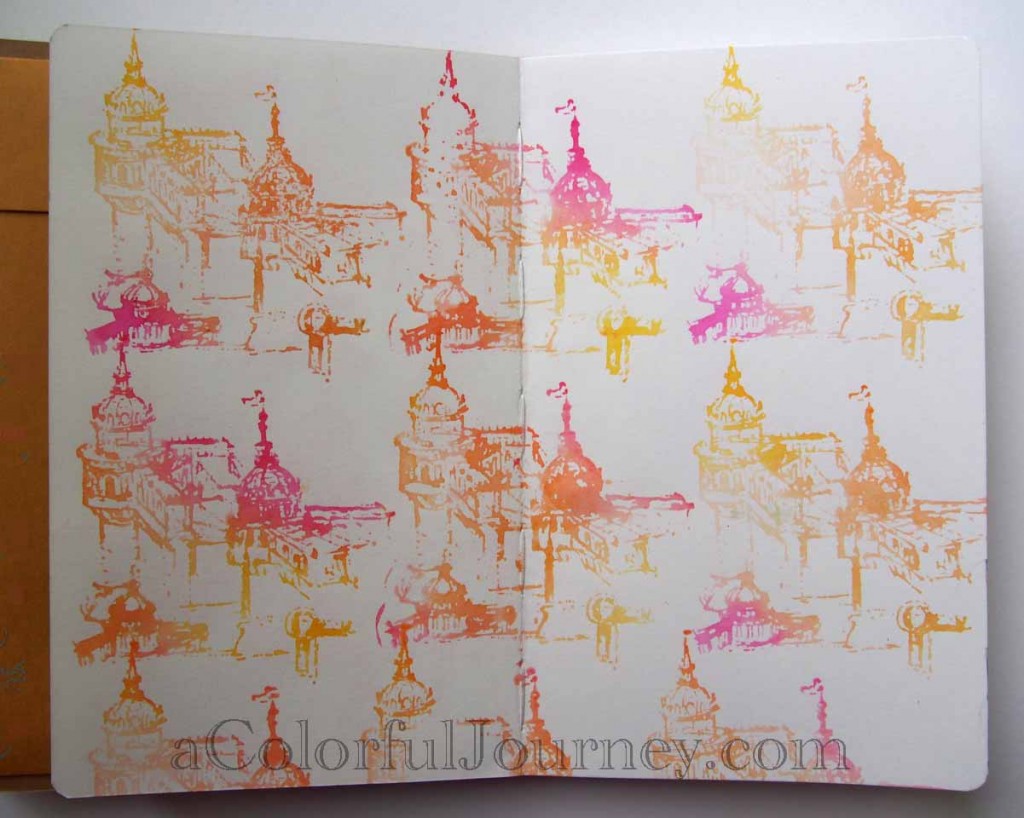 Here's the finished art journal spread from the video.  It was so fast and easy with Dina Wakely's text stamp and Michelle Ward's stencil from StencilGirl.  The words are from Tim Holtz's Chit Chat word stickers & Ranger has a waterbrush.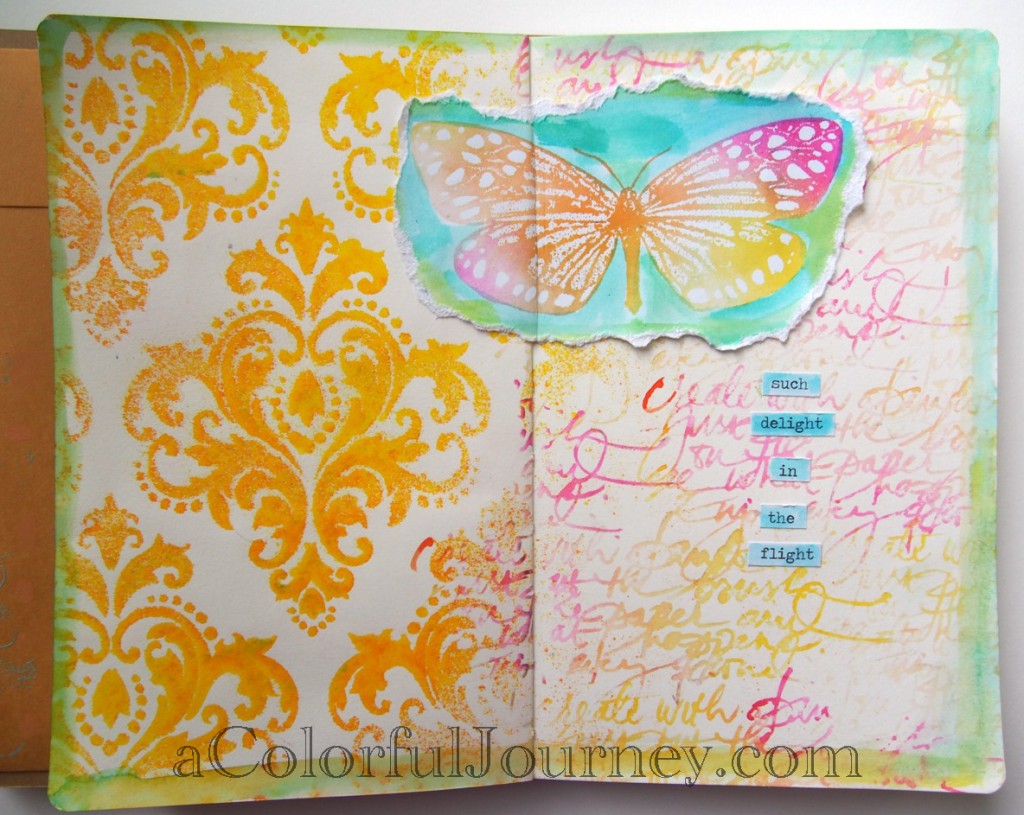 Thanks Dyan for making such a versatile tool that makes me love my spray inks even more!!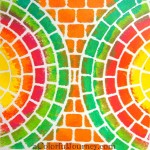 I'm over on StencilGirl Talk today too with a quick  FUNdamental video on using paint with stencils.  I'd love for you to pop over!
Thanks for visiting my blog.  Preparing a blog post takes quite a bit of time and energy.  If you enjoyed this post, I'd appreciate your support!  How? By sharing this post however you are comfortable.  Your support makes my muse happy and a happy muse keeps me coming back to the studio again and again!
Sharing with Paint Party Friday, Art Journal Every Day, Mandarin Orange Monday, and Creative Every Day!