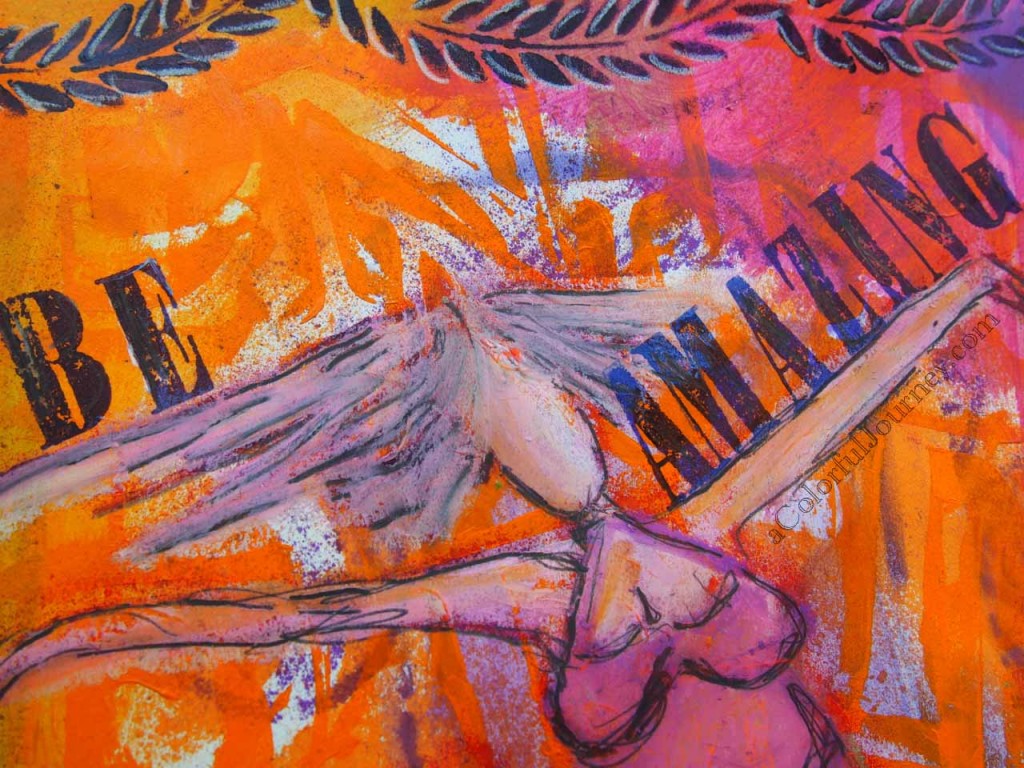 There are amazing things and people all around me. I don't always notice them but they are there. When I take a moment to give them a chance their amazing-ness is revealed.  My muse reminded me today to slow down, take a breath, and let the world be amazing.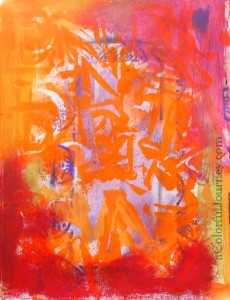 The art journal page I started with was filled by using up leftover paints, blotting off of stencils, and I painted a few die cut letters orange for another project.
Nothing spectacular but a very practical way to build up layers.
I thought it was just ordinary but when I gave it chance it showed me how amazing it was.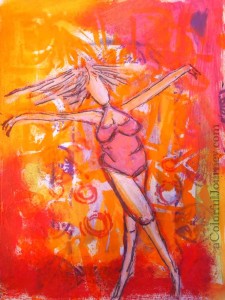 This Loose Woman by Sue Pelletier for StencilGirl Products called to me…here she is stenciled and colored in and full of the most wonderful attitude!  She was definitely owning her amazing-ness.  Shouldn't we all!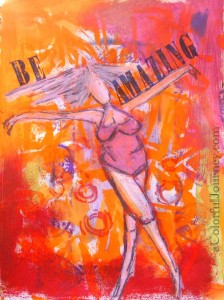 As amazing as she is at this stage, she wasn't finished yet.  She needed something around the edges.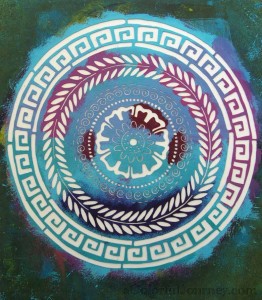 So I reached for my Stitch at Greek Medallion stencil by Maria McGuire for StencilGirl Products. 
This is an amazing stencil because it is so versatile.  There are so many different patterns and ways to use those patterns in this one stencil.

Some of the leaves at the top.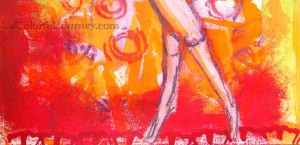 One part of the center medallion repeated and my circle stencil has given me a line! And it looked a bit like hearts and I like the idea of her being supported by all those hearts!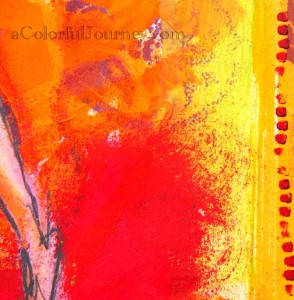 A few dots from the circle made a great line!  If you look back at the photo of the stencil you can probably find the exact spots I used on the stencil (since they are in red and dark purple).
Here she is with all the finishes touches reminding me to let the world be amazing!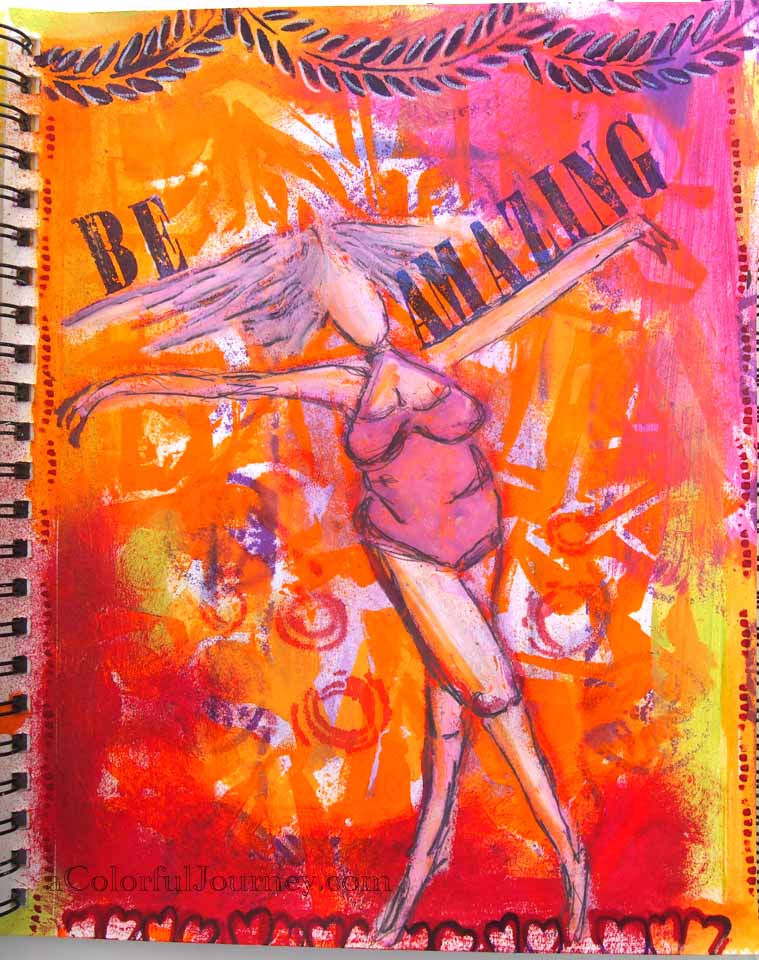 Have an amazing day! An amazing week!  An amazing any and everything!
Thanks for visiting my blog.  Preparing a blog post takes quite a bit of time and energy.  If you enjoyed this post, I'd appreciate your support!  How? By sharing this post however you are comfortable.  Your support makes my muse happy and a happy muse keeps me coming back to the studio again and again!
Linking up with Make It Monday, Mandarin Orange Monday, Inspire Me Monday, Create Daily, Creative Every Day, and Inspire.